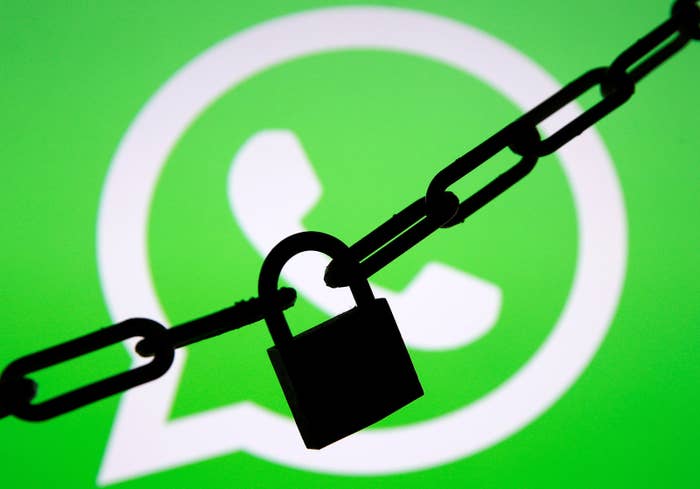 India's Supreme Court wants to know what the government, regulators, and Facebook are doing to protect the privacy of WhatsApp users, which shares data with the world's largest social network.
It has given Facebook, the federal government, and India's telecom regulator two weeks to respond to a petition that asks for a privacy policy to be framed for social media networks like Facebook and WhatsApp.

The petition was first filed in September 2016 in the New Delhi High Court by Karmanya Singh Sareen, a 19-year-old engineering student, after WhatsApp — which is used by over 160 million Indians — updated its privacy policy to start sharing user data with Facebook.
The Delhi High Court, in a verdict, ruled that WhatsApp should delete the data of users who deleted their accounts before Sept. 25. WhatsApp was also forbidden from sharing any user data with Facebook that it gathered before Sept. 25.

Sareen, however, appealed this verdict, and brought it to the Supreme Court, India's highest judicial authority.
Despite the Supreme Court's notice, it had some strong words for Sareen.
"You can choose to walk out of WhatsApp if you want to protect your privacy," the Supreme Court reportedly said. "What is disturbing here is you want to continue using this private service and at the same time [you] want to protect your privacy. You can choose not to avail of [WhatsApp]."
"The Supreme Court clearly isn't satisfied with the High Court's September verdict," said Raman Jit Singh Chima, a Supreme Court lawyer and volunteer with the Internet Freedom Foundation, a nonprofit advocacy organisation for a free and open internet in India. "It wants a clear answer from the government, the telecom regulator, and Facebook about the steps they are taking to protect users' privacy."
The problem, says Chima, has less to do with WhatsApp and everything to do with the fact that India doesn't have an overarching privacy law for its citizens.
"Whatever data protection that users in India get is what companies like Facebook offer them voluntarily or what privacy laws in other countries force these companies to do," he said.
Facebook did not respond to a request for a comment from BuzzFeed News.