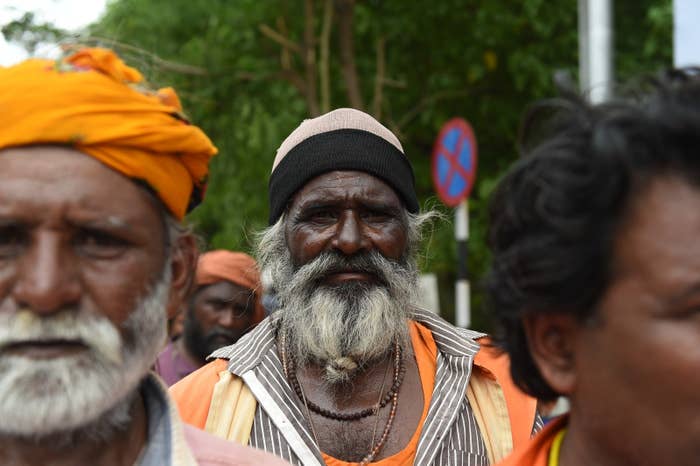 WhatsApp, the Facebook-owned instant messenger with more than a billion users across the world, has appointed a grievance officer for India, according to an update on its website.

With more than 200 million users, India is the service's largest market and Indian law requires all technology companies operating in the country to have a grievance officer to receive and process complaints from users — but BuzzFeed News has learned that WhatsApp only appointed one at the end of August.
Both India's government and its Supreme Court demanded WhatsApp appoint a grievance officer after violent mobs who fell for rumors and misinformation spread through WhatsApp killed 29 people in 17 separate incidents of lynching across the country since May.
The officer is Komal Lahiri, WhatsApp's senior director for global customer operations and localization since March. Lahiri, previously a senior director at Facebook and Instagram working on community standards and content moderation, is based in the company's Menlo Park, California, headquarters. Indian users can contact Lahiri with "complaints or concerns" about the app through email or postal mail, said WhatsApp on its website.
The company did not comment on the appointment in response to BuzzFeed News' query.

Misinformation and rumors spreading through WhatsApp have been a problem in India for years, but the string of lynchings across the country since May has led to calls from both the public and India's government for the company to do more.
In response, WhatsApp put limits on the number of people or groups users can forward messages to in India, and launched newspaper and radio awareness campaigns warning people against falling for misinformation. But the company has rejected a key demand from India's government — the ability to trace who sent which messages to whom — citing the encrypted nature of its service and user privacy.
WhatsApp isn't the only company operating in India to have a grievance officer based overseas. Google's grievance officer for India is based in the company's headquarters in Mountain View, California, while Twitter and Facebook's officers for the country are based in Ireland.
"Indian laws do not require grievance officers to be present in India," said Amlan Mohanty, a technology lawyer and public policy professional based in India. "This may be because they may be in charge of multiple functions within the company that requires them to be based at the company headquarters, or because they are in charge of decisions such as blocking or de-listing content and accounts, which may require coordination with teams around the world."
Vinay Kesari, an independent technology lawyer based in Bangalore, told BuzzFeed News that having an officer based overseas was a risk-mitigation strategy for global companies. "It ensures that the grievance officer can't be easily arrested or pressured by Indian authorities in case things go south," he said.