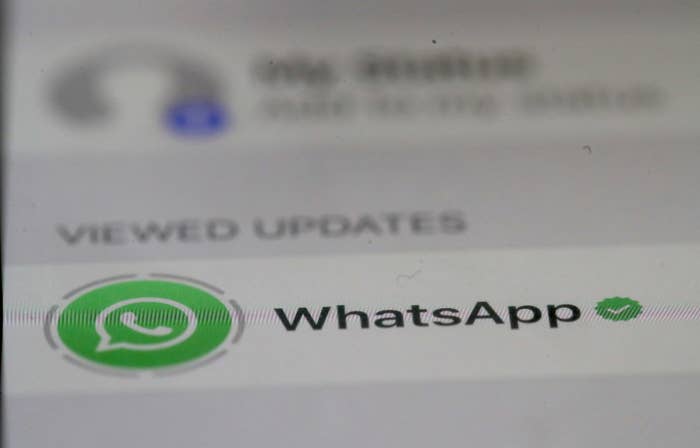 In an effort to curb the spread of misinformation on its platform, WhatsApp on Thursday introduced a new feature that makes it easier for users to know when a message they receive has been forwarded multiple times.

When a user receives a message that has been forwarded among users more than five times, such as chain messages, it is now labeled with a double-arrow icon. Previously, the messaging app showed a single arrow to indicate a message was forwarded.
In addition, if users try to forward a message that has already been forwarded multiple times by other users, WhatsApp will note that the message will be marked as "forwarded many times" before it is sent out.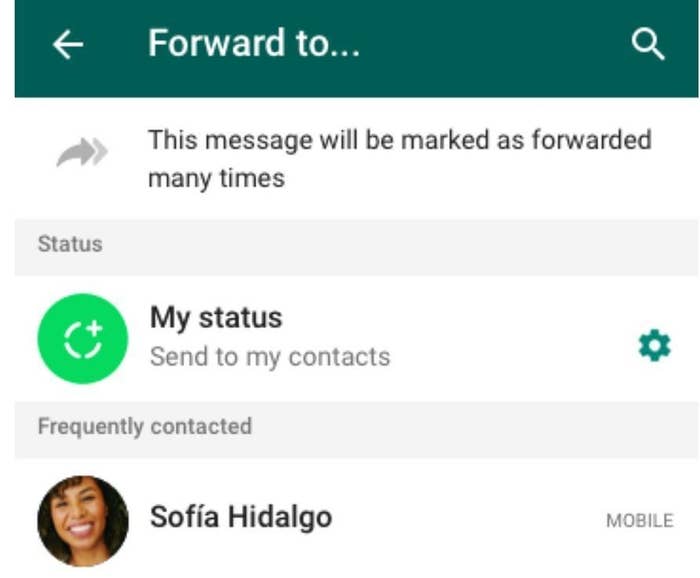 Similarly to all other messages sent on WhatsApp, the number of times a certain message has been forwarded will remain encrypted, the company said in a blog post on its website.

"We've recently introduced an update to our forwarded message label that helps people identify when they've received messages that were previously forwarded several times, such as a chain message," a WhatsApp spokesperson said in a statement to BuzzFeed News.

The new feature is part of WhatsApp's efforts to slow down misinformation that spreads through forwarded messages on its platform. The Facebook-owned app, with more than a billion users around the world, is a vector for misinformation in two of its largest markets: India and Brazil.
Last year, angry mobs who fell for WhatsApp rumors about child abductors lynched more than 45 people across India. In Brazil, the app has been used by far-right political activists to organize.
Under fire from both the civil society and governments, WhatsApp has made a handful of product changes, including limiting the number of people and groups users can forward messages to.