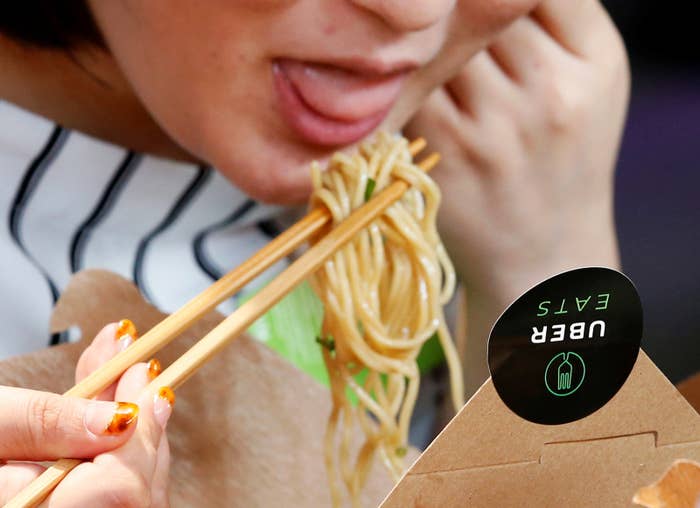 Uber is launching UberEATS, its on-demand food delivery app in what the company has said is its fastest growing market — India. UberEATS is now available in Mumbai, but will eventually roll out to other Indian cities. An Uber press release says the company is partnering with more than 200 restaurants in Mumbai at launch.
The launch of UberEATS in India comes a year after Ola, Uber's biggest ride-hailing rival in the country, shut down its own food delivery business. The service, Ola Cafe, ran in four Indian cities — Delhi, Mumbai, Bangalore, and Hyderabad — for a year before closing in March 2016.
UberEATS will go up against local Indian food delivery startups like Swiggy and Zomato, both of which have aggressively captured the food-delivery market in major Indian cities and raised millions of dollars in funding. And last month, Google quietly launched an app called Areo in Bangalore, which lets users in Bangalore order food from local restaurants, among other things.
Uber hadn't exactly kept its intentions to launch UberEATS in India a secret: The company's executives had already revealed that the company was hiring from the restaurant industry in interviews with local media earlier this year.
UberEATS started as a pilot in Los Angeles in 2014, and is now available in 26 countries around the world.