This is Virat Kohli, captain of India's cricket team, one of the world's most valuable celebrities, and, as of Friday, Uber's first ever brand ambassador.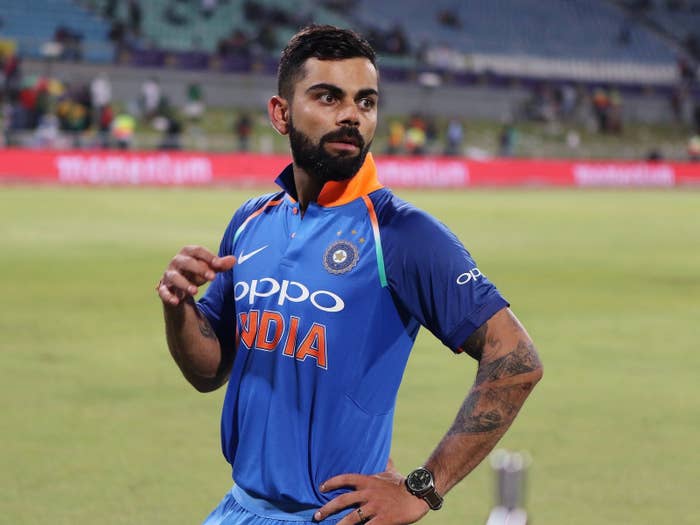 The 29-year-old cricketer, who is married to a top Bollywood actor, makes $10 million a year captaining the national cricket team and millions more in endorsements.
According to global valuation firm Duff and Phelps, Kohli was the highest-valued Indian celebrity at $144 million at the end of 2017, coming out way ahead of even the biggest Bollywood stars.
According to an Economic Times report last year, when Kohli was renegotiating his contract with Pepsi, the celebrity charged hundreds of thousands of US dollars a day, "the highest charged by any celebrity in the country." He has 23.5 million Twitter followers and 19.6 million Instagram followers.

In a blog post, Uber called signing Kohli a "one of a kind initiative across the Asia Pacific region" and talked about his "universality as a youth icon" to push the Uber brand in India, the company's largest market outside the United States.
Uber, however, has been losing money in the country. Uber CEO Dara Khosrowshahi recently told reporters in New Delhi that the company's Indian operations were "not profitable." The company is also burning money globally at an astronomical rate according to a Bloomberg analysis. Uber did not immediately respond to BuzzFeed News' request for comment about signing up the celebrity.
Ola, Uber's SoftBank-backed rival in India, doesn't have a brand ambassador.
The announcement comes weeks after Khosrowshahi said that Uber will "invest aggressively" in India and Southeast Asia.
However, a new report published by the Wall Street Journal on Thursday claimed that Uber had reached an agreement to sell most of its Southeast Asia operations to local rival Grab.

Kohli tweeted the news to his millions of followers on Friday. "Looking forward to the ride ahead," he said