Twitter Put A "Glorifying Violence" Warning Label On Trump And White House Tweets About Minneapolis Protesters
"We've taken action in the interest of preventing others from being inspired to commit violent acts," the social media network said of Trump's tweet.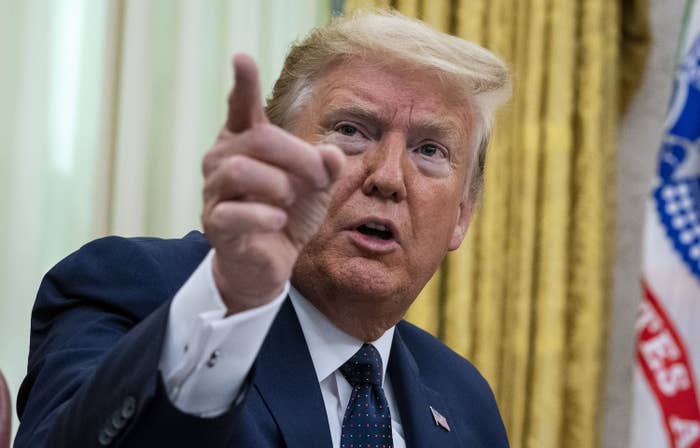 Twitter put a warning label on a tweet by President Donald Trump about the Minneapolis protests early on Friday, saying that it violated the company's rules about "glorifying violence."
The social network did not remove the tweet, instead letting users click on a link next to the label to view it.
The tweet, the second in a two-part thread from the president, said that during the protests sparked by the death of George Floyd, "when the looting starts, the shooting starts."