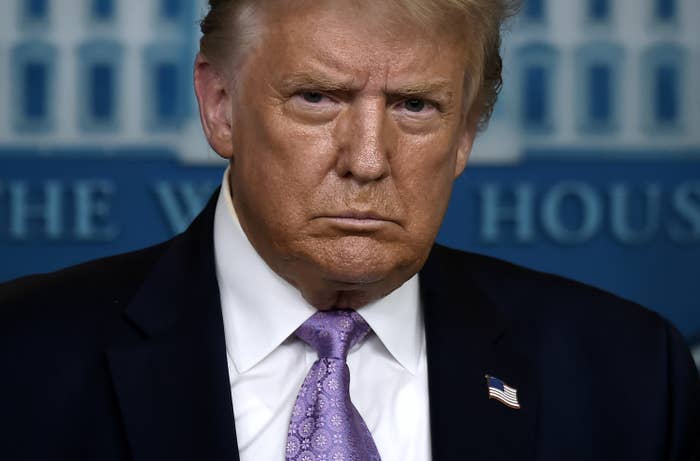 At least four people who attempted to debunk coronavirus misinformation that President Donald Trump said in a Fox & Friends interview were locked out of their Twitter accounts when they tweeted Trump's words. In the Wednesday interview, the president said children are "almost immune" to the virus — which is false.
"This is nuts, @TwitterSupport," tweeted Aaron Rupar, an editor at Vox, who was one of the people Twitter locked out. "My account was locked for quoting and fact-checking Trump, and I was forced to delete this tweet. Why am I getting punished for shining a light on the president's falsehoods?"

Other people complained that they were locked out too.

A Twitter spokesperson did not comment to BuzzFeed News about why the company locked these accounts.
On Wednesday, Twitter hid the video of the Fox News interview on the Trump campaign's official account and did not allow it to tweet until it was taken down for violating the company's COVID-19 misinformation rules. (Facebook also removed the video from Trump's official page on the platform.)

Despite the action this week, Twitter hasn't been consistent with enforcing these rules. A tweet by Tesla CEO Elon Musk from March claiming that "kids are essentially immune [to the coronavirus]" is still up.
A Twitter spokesperson did not respond to a BuzzFeed News query about Musk's tweet.