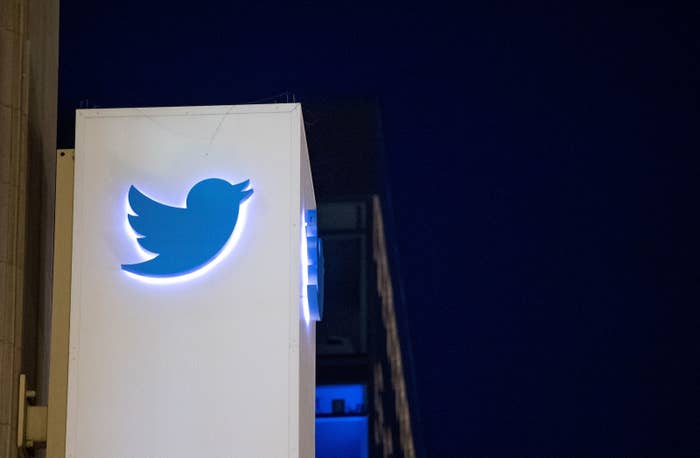 Twitter spent more than a year developing an instant messaging app for emerging markets but killed the product without launching it, BuzzFeed News has learned.
Built at Twitter's Indian engineering center in Bengaluru, the stand-alone messaging app — which blended tweets and instant messages in a single interface — was conceived as a sort of new user on-ramp to Twitter proper. But the company killed it in September when it shut down its India engineering center.
Sources familiar with the messaging app's development told BuzzFeed News that Twitter intended to identify "influencers" around certain topics  —  let's say news or politics or sports  —  and encourage them to create groups of interest within the app.
Not only could users chat among themselves in these groups, they could also subscribe them to relevant Twitter accounts whose tweets would be pulled in automatically into these groups — functionality that's similar to what's already possible in Slack channels.
"Twitter didn't have that many active users in India," one source who worked on the app's development told BuzzFeed News. "So the idea was that if enough people used the instant messaging app, we could expose a lot of people to tweets without them even going to Twitter in the first place. Eventually, we hoped they would see the value of signing up for Twitter and directly following as many people as they wanted."
Twitter refused to reveal the number of active users in India, but according to app analytics provider App Annie, the company had around 31 million monthly active users in the country on both Android and iPhone in November 2016.

The reason Twitter focused on instant messaging was simple  —  it was a concept almost all users in emerging markets were already familiar with.
"Look, as a product, Twitter isn't easy to figure out for most people," said another source who directly worked on the app and said that none of his peers on Twitter's engineering team in India were active Twitter users before they joined the company. "Everyone around us was hooked to WhatsApp and Facebook Messenger, and I think internally, there was some concern about how much people were engaging with those platforms versus ours. So instant messaging seemed like a natural choice to build something around."
A project lead in Twitter's Bengaluru office oversaw the instant messaging project but checked in frequently with a manager based in San Francisco for feedback, said the source.
The project, however, was ultimately killed, since the versions of the app that Twitter tested out with users anonymously didn't get good feedback. "It didn't test out so well in the market surveys that we did with college students," said the source. "And I think that's one of the reasons why Twitter decided to shelve it."
The app was killed in September after more than a year of development. Three weeks later, as a part of what Twitter described as a "normal business review," the company laid off its entire Bengaluru staff of 20, including nine software engineers. It also shut down its India engineering center, born out of the company's $30 million acquisition of Indian startup ZipDial in January last year.
The move came a little more than a month before Twitter announced with its third-quarter results that it would lay off 350 people — 9% of its global workforce — to cut costs. According to BuzzFeed News' sources, even before Twitter made the layoffs official, the company's focus had moved from user growth to revenue, and nonperforming features and experiments  —  such as the instant messaging app  —  were axed first.
Twitter declined to comment on the messaging app, but a high-level source at Twitter India confirmed its development and fate. "We took a bet with this product but it didn't work out," the source, who requested anonymity, told BuzzFeed News. "After Twitter's third-quarter results, the company focused more on profitability versus growth, and that's the reason why this app was put on the back burner."

"My personal opinion is that if Twitter's stock hadn't been falling like a stone, we could have got something else to work on, instead of being laid off like we were," said another source. "Product testing happens all the time in tech companies and if something doesn't work, generally, you move to the next iteration or the next thing. You don't get fired."
The objective of Twitter's Indian engineering center was to build products for emerging markets, but multiple sources told BuzzFeed News that the instant messaging app was the only project that Twitter's Indian engineering team worked on before being laid off.
"We briefly worked on Twitter Lite, a low-bandwidth version of Twitter for slow networks and cheap phones," said a source. "But it was never released and we don't know what happened to it."
It's worth noting that Twitter added some instant messaging features like read receipts, typing indicators, and previews of web links to Direct Messages in the same month it killed off this messaging app.
Twitter's India operations have been on shaky ground since last month. Less than a week after the company announced its global layoffs at the end of October, its India head, Rishi Jaitley, quit after a four-year stint. Just a couple of days later, Parminder Singh, Twitter's managing director for Southeast Asia, resigned too.
Both Jaitley and Singh came to Twitter from Google. Twitter closed offices in Germany and the Netherlands as part of the October layoffs, but according to Recode, most offices in Asia are still open.
When asked if emerging markets like India aren't a priority for Twitter anymore, the high-level source said they wouldn't go as far as to say that.
"However, there is a growing concern within the company that we shouldn't shut down," they said. "The priority now is to make money. We can revisit this app in the future if we think it's sustainable once again. Let's just say our ambitions have been tempered."