On Jan. 10, Twitter user @coderzombie was applying for a credit card online when his bank sent him a link to verify his email address.
When he clicked, this is what he discovered.
It turns out that his bank, HDFC, used a third-party company called Verifi.Me, whose website describes it as a verification service that lets users "prove their identities and fast-track their applications."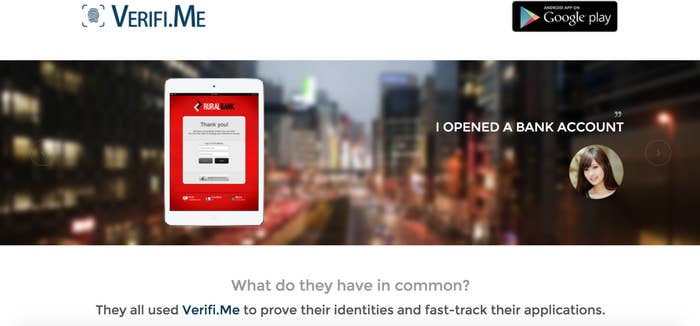 Here's everything that Verifi.Me collects about a user when they use the service, according to the company's privacy policy.

Twitter users called out the bank for not respecting customers' privacy.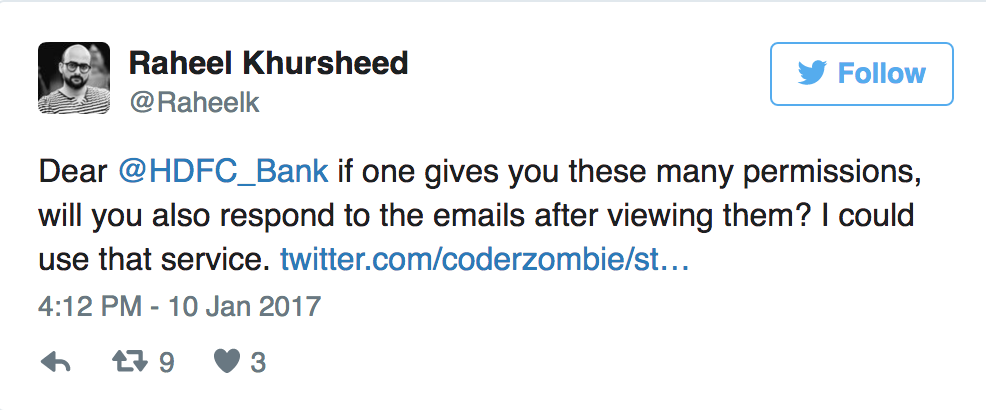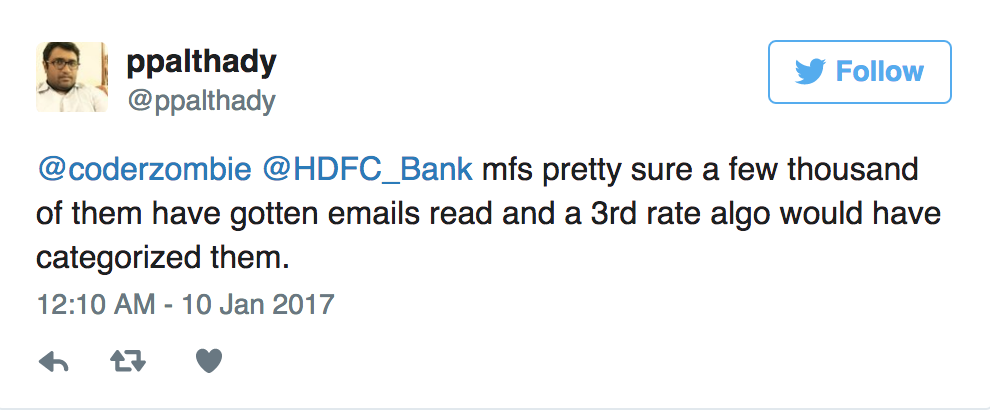 Privacy activists in India blamed the situation on the country's lack of privacy laws.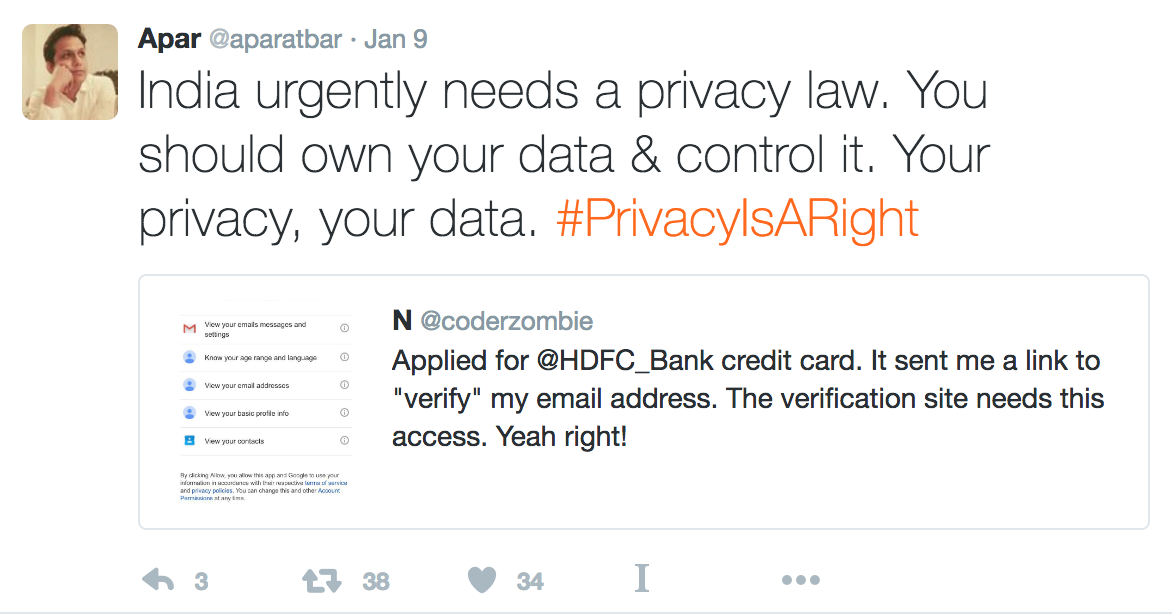 A simple Twitter search revealed that people have been struggling with HDFC Bank's blatant disregard for customers' privacy for months, with no resolution.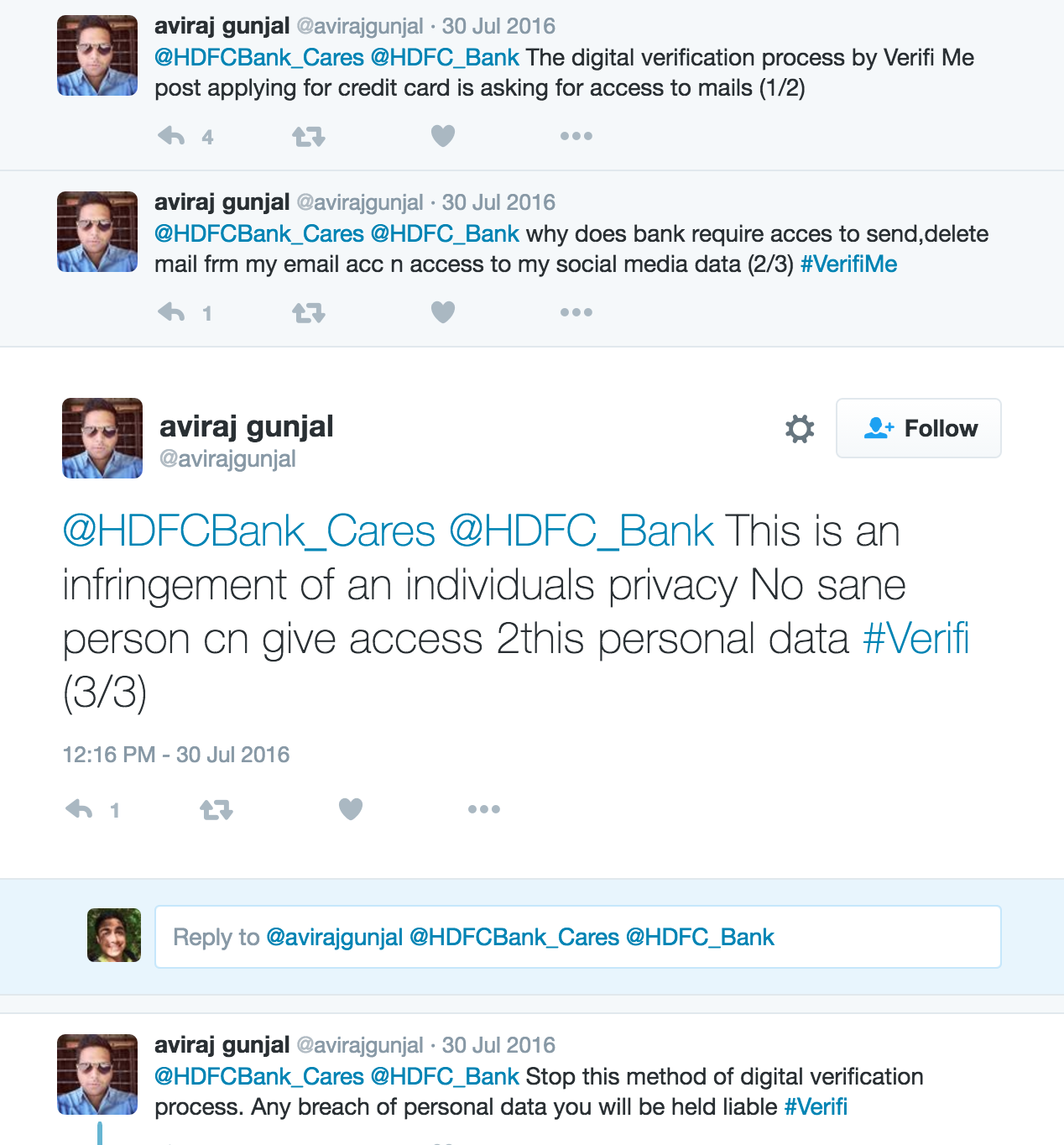 An HDFC spokesperson told BuzzFeed News the company wasn't aware of the problem.