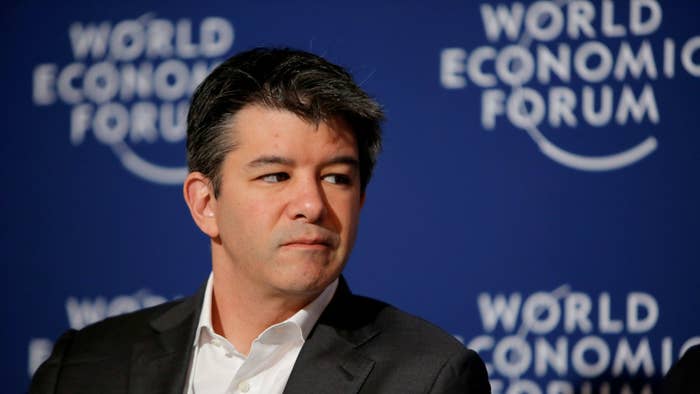 The New York-based attorney of an Indian woman who was sexually assaulted by her Uber driver in New Delhi in 2014 is exploring the possibility of taking legal action against the ride-hailing giant, after a report published by Recode on Thursday revealed that a top Uber executive, Eric Alexander, obtained and circulated her medical records internally at the company.

"We are investigating and researching all potential avenues to address this situation and expect to have more information next week," Douglas Wigdor, who represented the woman in a Jane Doe civil lawsuit in the United States District Court in the Northern District of California in 2015, said in a statement to BuzzFeed News. "It is incredible in this day and age that one could even fathom that a legitimate rape victim was part of a conspiracy by a rival firm to harm Uber," Douglas said, referring to Uber's biggest rival in India, Ola. "Sadly, these views, coupled with the scrutiny of private medical records, support rape culture, and must end."
Wigdor declined to answer questions about whether the woman involved in the New Delhi incident had reached out to him or his firm, Wigdor Law LLP, following the publication of Recode's report. But he did confirm that he is still retained by her. Asked whether the woman was considering pressing charges citing a violation of privacy, Wigdor said that "we are still investigating and researching our options."
Uber did not respond to BuzzFeed News' request for comment.
"This law was specifically put in place so that no one — including media publications — reveals a rape victim's identity."
India's laws protecting the identities of rape victims are stringent. Section 228(A) of the Indian Penal Code — the country's main code that covers all criminal law — says that anyone who "prints or publishes the name or any matter which may make known the identity" of a rape victim can be fined and sentenced to up to two years in federal prison, unless they have written authorization from the victim or the police officer in charge of the investigation.
It is not clear whether Uber obtained the victim's authorization in this case. Uber declined to comment in response to BuzzFeed News' question.
"This law was specifically put in place so that no one — including media publications — reveals a rape victim's identity," said Trisha Shetty, a New Delhi-based lawyer who is the founder and CEO of SheSays, an organization that works with victims of sexual assault. "In this case, the law isn't clear about what happens when a victim's identity is distributed among the employees of a company, but I think you can interpret that act as revealing the victim's identity to people who have no business knowing it."
Indeed, how Alexander, the Uber executive, obtained the medical records in the first place is yet to be established.
"Only the victim, the prosecution, the investigating police officer, the court, and the engaged counsel would have access to those records in the first place," Apar Gupta, a prominent Supreme Court lawyer, told BuzzFeed News. "There is no way [Uber or Alexander] would have access to those records. In my opinion, it is clearly a case of theft of case property."