If you've been holding on to that three-year-old iPad because you haven't had a reason to upgrade, this year, you just might take the plunge.
On Tuesday, Apple announced a brand new iPad Pro at an event in Brooklyn, and for the first time since 2015, it's completely redesigned its flagship tablet.
The new iPad Pro comes in two sizes — 12.9 inches and 11 inches — and they're almost all screen. Just like Apple's newest iPhones, the iPad Pro gets rid of nearly all bezels around the screen, and ditches the Home button with the fingerprint sensor for a Face ID camera system.
The Home button is gone
Touch ID on Apple's tablets is officially dead. Instead, both the 12.9-inch and 11-inch iPad Pros now have Face ID cameras that will let you unlock your tablet and authorize purchases with just your face. This works even if your iPad is in landscape mode, but it won't work if you hold it upside down.

This also means that Memoji and Animoji are coming to the iPad for the first time.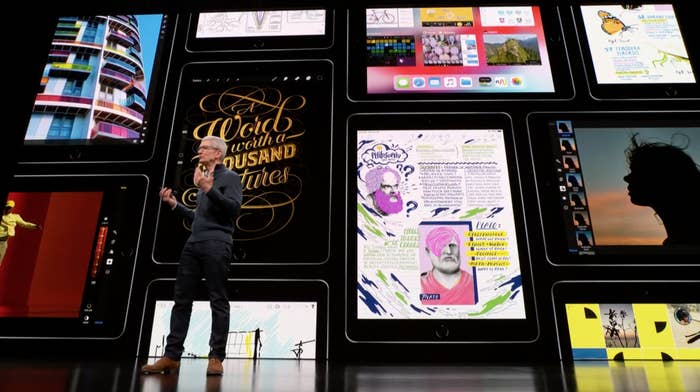 The Lightning Port is gone too — but you can now charge your iPhone with your iPad
The iPad now charges over USB-C, a type of connector that's standard on nearly every modern smartphone except the iPhone. You won't be able to use your iPhone's charger to charge your iPad anymore, but on the other hand, you can use your iPad as a gigantic power bank to charge your iPhone!

There's no notch
Apple managed to stash the Face ID camera in the bezel of the iPad Pro, so unlike iPhones, there won't be a notch in your tablet, just a giant screen that goes (almost) edge-to-edge.
It's a speed monster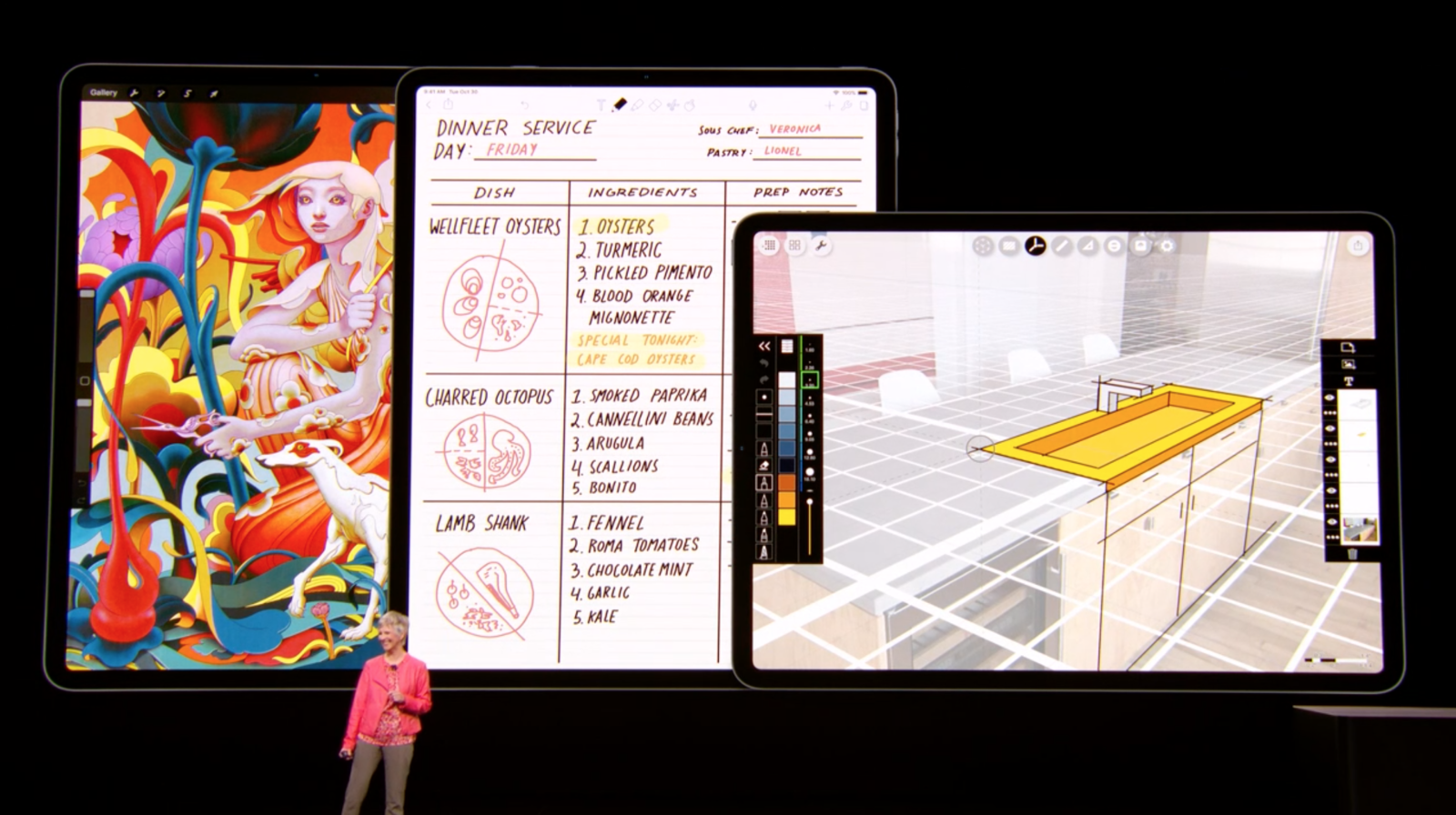 The iPad Pro is powered by Apple's new A12X Bionic chip with an 8-core CPU and 7-core GPU. For perspective, Apple says it's faster than 92% of all laptops sold. And it features — holy moly! — 1TB of storage.

And there's a new Apple Pencil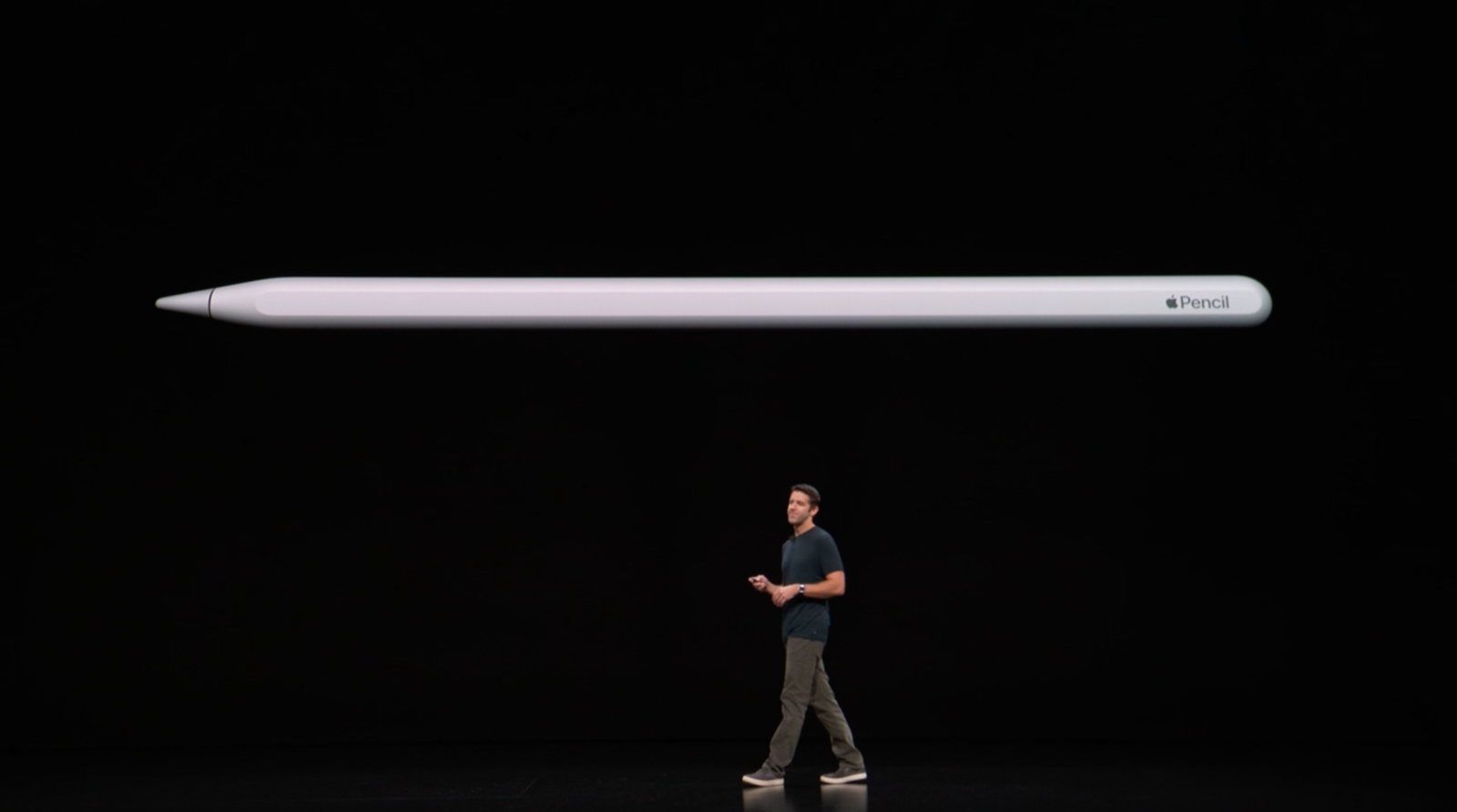 Apple has redesigned its Pencil for the new iPad Pro. It magnetically sticks to the top of the iPad so you don't lose it. Also, it pairs and charges wirelessly when you have it stuck up there. Small changes, but helpful.

Sadly, there's no headphone jack anymore
Sorry, you'll need to either hook up wireless headphones or grab some USB-C headphones.
The 11-inch iPad Pro starts at $799. The 12.9-inch version starts at $999. They both go on sale today and ship Nov. 7.