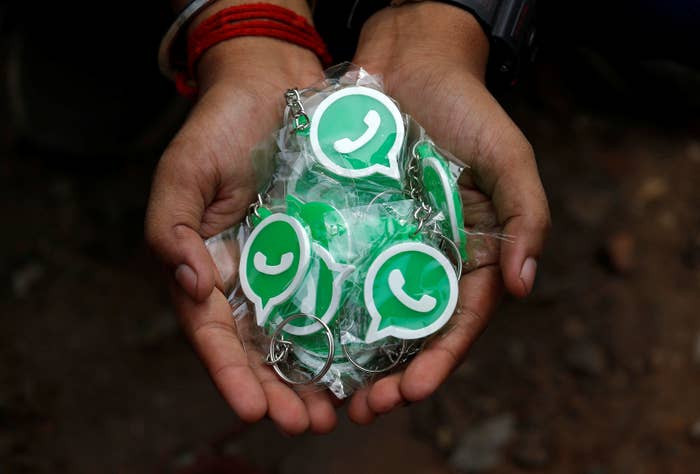 NEW DELHI — India's government on Wednesday said that it wants WhatsApp, the Facebook-owned instant messenger, to provide it with the location and identity of people who send messages that lead to real-world violence. It's the latest back and forth between the parties about the platform providing information about its users to officials while also trying to maintain their privacy.

WhatsApp has been the under fire in India, its largest market with more than 200 million active users, after violent mobs fueled by rumors spread through the app lynched nearly 30 people in various parts of the country in the last few months. In the wake of the lynchings, WhatsApp has been tussling with the Indian government that has, among other things, demanded that the company build a way to trace messages sent over it. WhatsApp has refused to do this, saying that it would compromise the privacy of its users (everything sent over WhatsApp is encrypted).
WhatsApp CEO Chris Daniels met with India's IT Minister Ravi Shankar Prasad in New Delhi on Wednesday. "On the issue of traceability, I emphasized that when we talk of traceability, we don't talk of decrypting messages," Prasad said after the meeting, according to Indian news wire services. "We insist rather on location and identification of the sender of WhatsApp messages when such messages lead to provocation of violence, heinous offenses and other serious crimes."
According to WhatsApp terms of service, the company does collect users' IP addresses, which can be used to track users' locations and their phone numbers. This isn't information that is encrypted. The only thing that is encrypted is the actual content of messages sent through WhatsApp.
In a statement provided to BuzzFeed News, a WhatsApp spokesperson said: "We appreciate the opportunity to meet with government leaders, including Minister Prasad who confirmed his support for encryption and the privacy of our users. WhatsApp is deeply committed to serving the people of India and working closely with civil society and government leaders to help address abuse on our platform. Our new Head of WhatsApp India, who will be named by the end of the year, will build a local team that can serve our customers in India as well as work with partners and government leaders to help keep people safe."
WhatsApp has taken a number of steps to reduce the spread of misinformation on its platform in India. In July, it restricted the number of groups or people users in India could forward messages to to five. It also bought full-page ads in several Indian newspapers in various languages and ran radio spots as part of a campaign to educate users against falling for misinformation on its platform.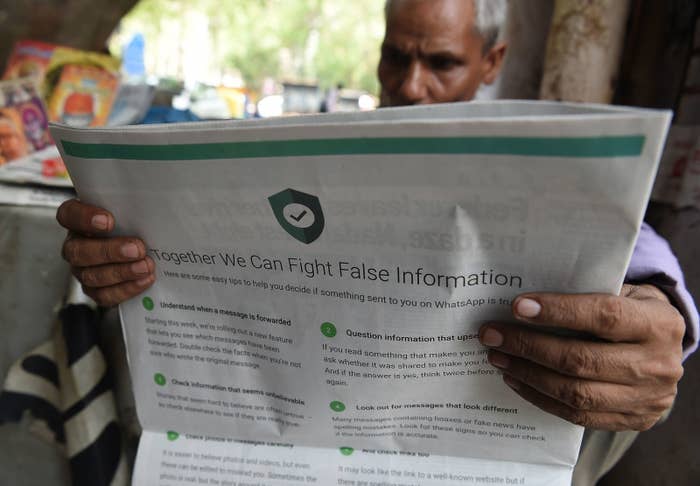 And last month, it hired a "grievance officer" in its California headquarters to handle complaints from users in India — something that both India's government and Supreme Court had long demanded of it.