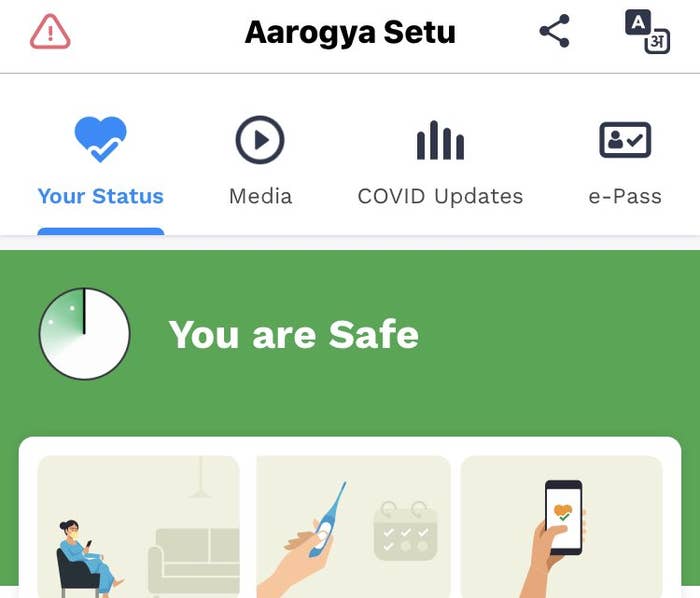 BuzzFeed News has reporters across five continents bringing you trustworthy stories about the impact of the coronavirus. To help keep this news free, become a member and sign up for our newsletter, Outbreak Today.

NEW DELHI — Residents of a city in India have been issued with an ultimatum: install the government's controversial coronavirus contact tracing app on their smartphones or be punished.

"Not installing the app will be considered as a violation of lockdown orders," said a police order released in Noida, on the outskirts of New Delhi, on Tuesday. BuzzFeed News has reviewed the order, which was published in Hindi. Those caught without the app could face a fine of 1,000 rupees (around $13) or up to six months in jail.
A senior police officer from the Noida police department told Indian media that the cops would conduct random checks on roads and at state borders to ensure that people have the app installed. It's unclear what happens if someone doesn't have a smartphone or is out on the streets without one. Representatives from the Noida police department did not respond to a request for comment from BuzzFeed News.
The move has sparked outrage from Indian privacy activists who say that it is illegal and unconstitutional.
"This order is coercive and runs afoul of the constitutional principles of personal liberty," said Apar Gupta, director of the Internet Freedom Foundation (IFF), a New Delhi–based digital rights organization. "If it's challenged in court, it will be a tough case for the government to justify because it is unreasonable." The IFF is currently working on a legal challenge.
More than half of India's 1.3 billion citizens do not have smartphones. But India's government, led by nationalist Prime Minister Narendra Modi, has been increasingly pushing citizens to install its own contact tracing app to lead normal lives. The app, called Aarogya Setu, which means "a bridge to health" in Hindi, uses a combination of self-declared personal information like travel history and symptoms, as well as Bluetooth and location data, to hand out green, yellow, and orange passes to people showing their risk of coronavirus infection. More than 90 million people in India have downloaded it in under a month.
But privacy advocates are concerned about the app's potential as a tool for state surveillance both during and after the pandemic. Among other things, it requires constant access to people's location data and requires Bluetooth to be always on.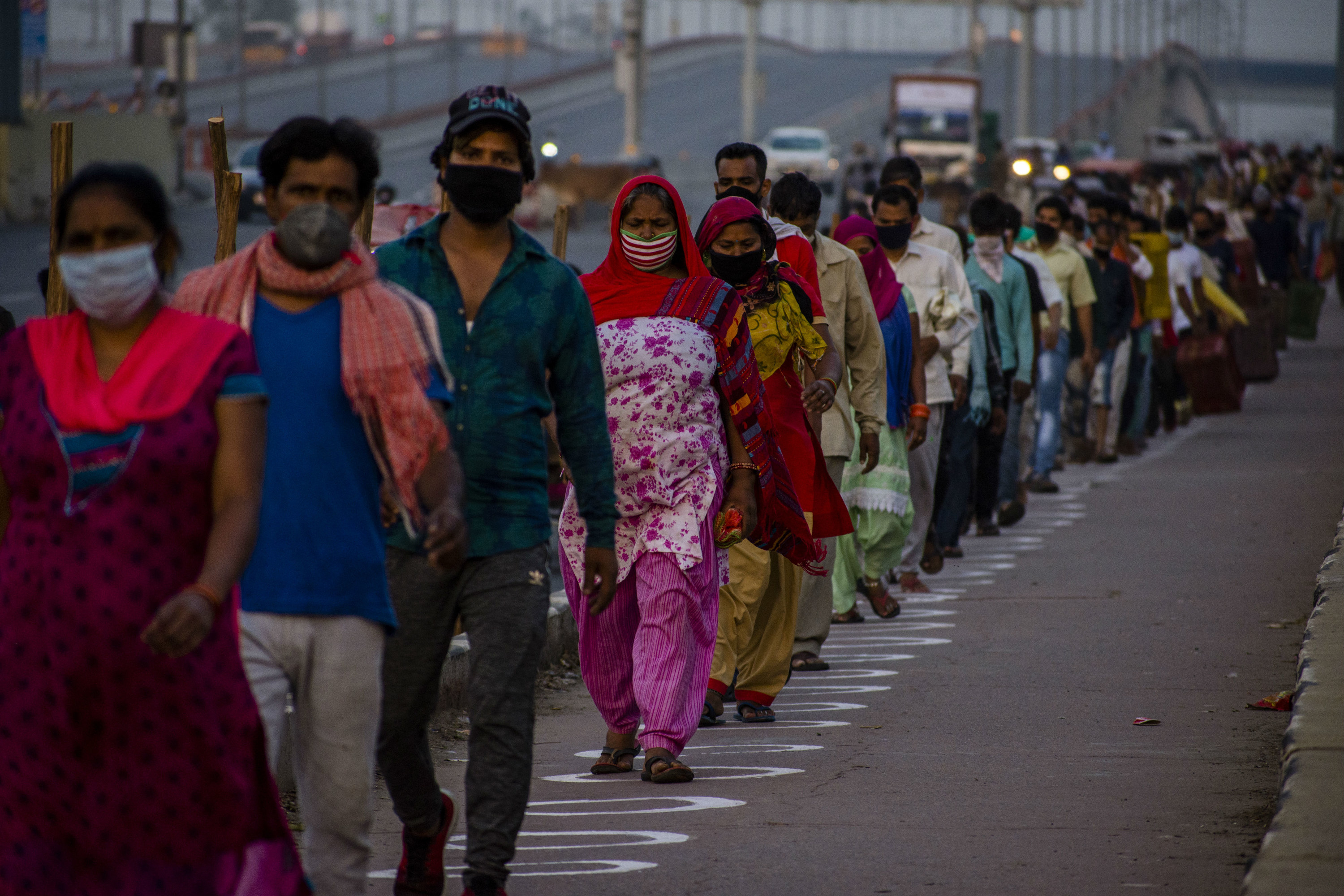 Even when installing the app was voluntary, many Indians often had no choice. A BuzzFeed News report last week showed how some Indians were denied entry into pharmacies to buy medicines because they did not have the app installed. And leading food delivery companies in the country had mandated gig workers on their platforms to install the app on their phones to work. A day after the report was published, India's government made it mandatory for all employees working for the federal government, as well as those working for private companies, to install the app.

"This is bullshit," said M., an employee of an IT company who lives in Noida, and who requested anonymity. "I understand that we are living through crazy times but they can't make me install an app on my phone. I won't do it."
Some critics have questioned whether the order issued by the Noida police turned India into a police state. "In a democratic country, the use of a state-crafted app should simply not be made compulsory," said Anja Kovacs, director of the Internet Democracy Project, a New Delhi–based nonprofit organization that works on issues of online freedom of expression, democracy, and social justice.
There's little consensus on the efficacy of contact tracing apps around the world so far. A BuzzFeed News report published last month showed that contact tracing efforts in the US were scattered and could provide people with a false sense of security. "To me, it's just techies doing techie things because they don't know what else to do," said Bruce Schneier, a privacy expert and fellow at the Berkman Klein Center for Internet and Society.
Still, that hasn't stopped the world's largest tech companies from jumping in.
On Monday, Apple and Google, which are collaborating on the technology that could run contact tracing apps, shared new guidance that they provided to governments and public health authorities. Among other things, apps built by these authorities that plug into Apple and Google's contact tracing framework will not be allowed access to location services, use people's data for advertising, or for anything other than COVID-19 management.
Experts say that in countries like India, app-based contact tracing could be even more challenging because of limited smartphone penetration. "Pushing contact tracing as if it is THE solution for the pandemic creates a false sense of safety that is dangerous, and if the aim is really to beat the pandemic, ultimately counterproductive," said Kovacs.
India has recorded nearly 50,000 positive cases of COVID-19, the disease caused by the coronavirus, and nearly 1,700 deaths. The country is currently in the process of easing lockdown restrictions that were imposed more than 40 days ago.