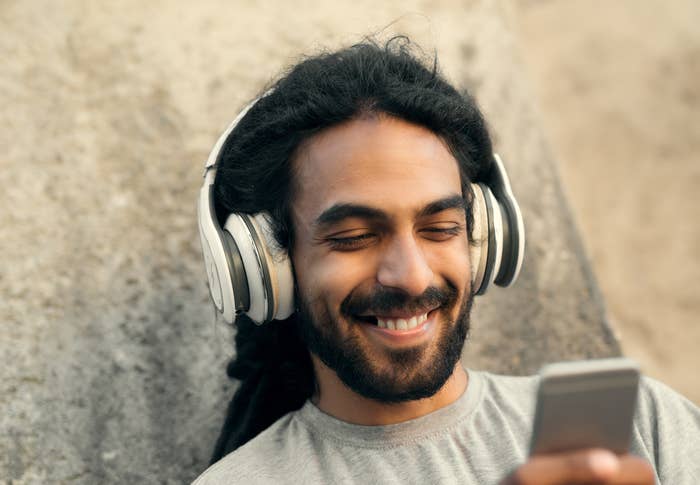 Google now has its own podcast app called, well, Google Podcasts, and if you have an Android phone, you can head over to the Play Store and get it right now. Google Podcasts does most things you would expect a podcast app to do. It lets you subscribe to and download podcasts, it learns from your listening history and suggests new ones you might like, and, if you're a podfaster, it lets you speed shows up. Most of these have been things you can already do right from within the Google app on your Android phone — but now you get a shiny new app to do it with.

For Google, the app represents an ambitious goal: to double worldwide podcast listenership.
"Releasing Google Podcasts is really about making audio a first-class citizen within Google, in line with our mission to organise the world's information," said Zack Reneau-Wedeen, product manager for Google Podcasts, in an interview with BuzzFeed News. "In the last few years, we've seen a huge explosion in the creativity, variety, and the quality of podcasts available."
Android users have been able to listen to podcasts in Google Play Music or use third-party apps to listen to shows. Google killed Google Listen, a podcast app, five years ago; Android users haven't really had anything like Apple's Podcasts app that has come pre-built into all iPhones since 2014.
The podcast explosion that Reneau-Wedeen refers to took off in 2014, when Serial, an investigative journalism podcast hosted by This American Life host Sarah Koenig, became that year's breakout hit with more than 175 million downloads. Last year, S-Town, another podcast produced by the team behind Serial, was downloaded more than 10 million times in the first four days of its release — the fastest downloaded podcast yet. And Apple, which added podcasts to iTunes way back in 2005, recently said that its platform hosts more than 5,25,000 active shows.

Market analysis firm Edison Research estimates the number of podcast listeners in the United States at 73 million — a number that has been growing steadily ever since Serial was released.
"We're at a point now where all this amazing information is being stored in podcasts," said Reneau-Wedeen.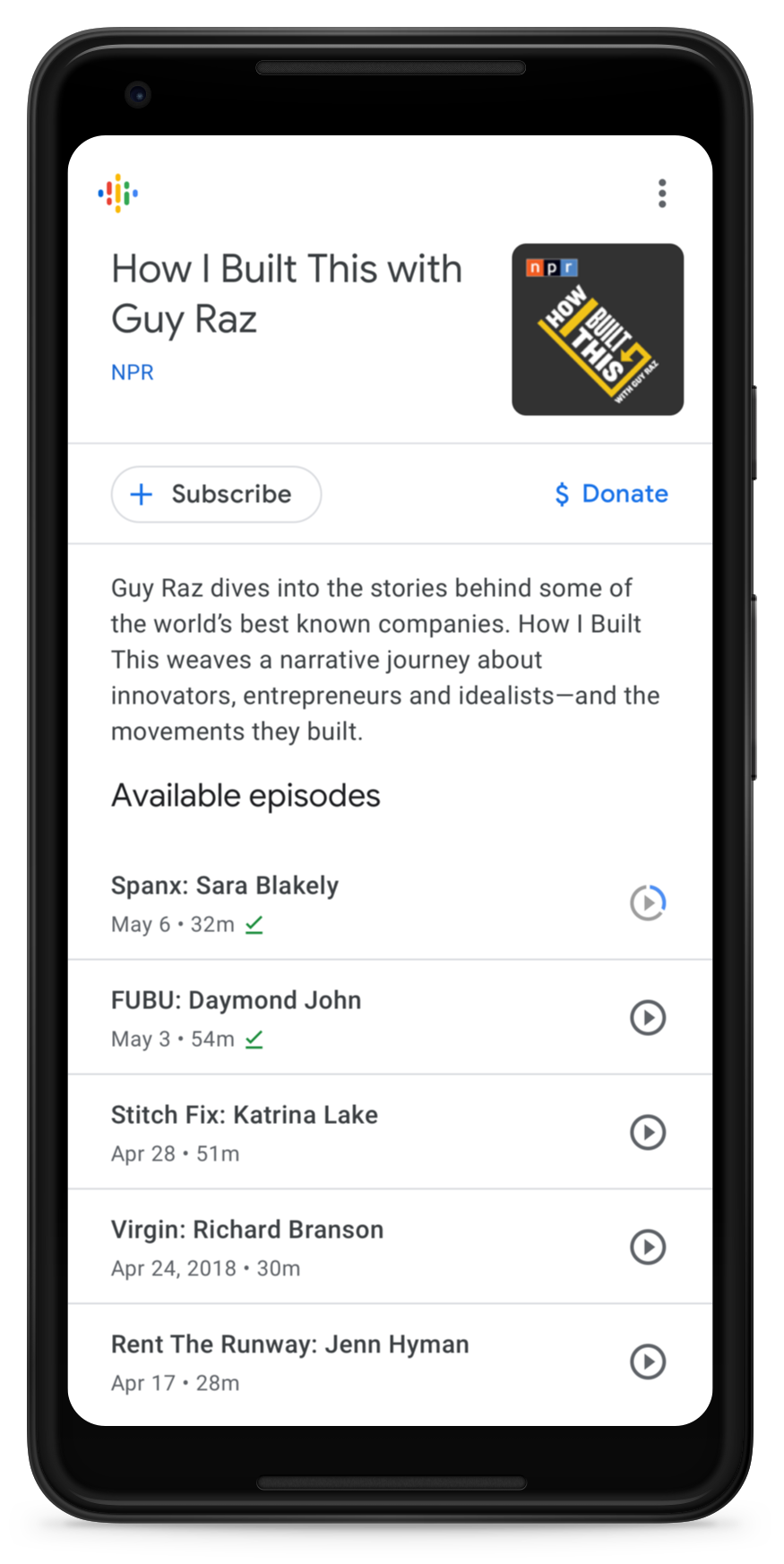 Having its own podcast app will finally let Google go head-to-head with Apple. In 2012, Apple created its own podcast app, simply called "Podcasts," and began pre-installing it on every iPhone two years later. Not having a dedicated platform for users to subscribe to and listen to podcasts left Google behind, despite the fact that 85% of the world's smartphones run Android. Indeed, according to Reneau-Wedeen's own estimates, the average iPhone user listens to 10 times more podcasts than the average Android user.
Google's hope is to — eventually — differentiate its own app by playing to its biggest strength: artificial intelligence. The company is experimenting internally with automatically transcribing podcasts — useful if you're hard of hearing or if you don't have headphones — and using these transcripts to tie in Google's strength in searches and recommendations.

It also plans to use Google Translate to automatically translate these transcripts into multiple languages to make them accessible to more people.
None of these features are available right now, although Google says they will come in the next few months.
But launching a podcast app isn't enough to double global podcast listenership, Google said, so it wants to help more people around the world to create podcasts, as the industry is still dominated by American podcasters — often white American men.
What happens, Wired's Charley Locke once wrote, is this: "When a white, male host recommends another podcast hosted by a white, male host to a white, male listener, there's not much room for a diversity of voices."
So Google is working with an independent global advisory board and industry experts to bring in more creators from underrepresented backgrounds such as women, people of color, and people from other countries into podcasting. Other players in the space such as Spotify and WNYC have already made efforts to spotlight these voices in the podcasting ecosystem.
"When we talk about doubling the size of the podcast listening population worldwide, the growth needs to come from around the world where most of the opportunity is going to be," said Reneau-Wedeen. "It can't only come from America."
As part of this new program, Google will create curriculums to teach people podcasting basics, develop training programs, and also lower barriers to entry by helping out with equipment like microphones. Details about the program and specific plans to diversify outreach were not yet available.
Lowering these barriers is important to getting people in countries like India, a market that Reneau-Wedeen counts among the ones with enormous potential, to both create and listen to podcasts. Some of the most popular podcasts in India are American, he said, such as NPR's Planet Money and This American Life, and Google wants to change that by encouraging local players.

"Right now, the number of people who listen to podcasts in India is so small that it doesn't even count," said Amit Doshi, one of the members of Google's global advisory podcast board, and the founder and CEO of the Indus Vox Media, a Mumbai-based podcasting network with more than 40 shows. "It's a very, very nascent space in India."
Doshi thinks that people who currently listen to podcasts in markets like India are already savvy. "They already know what podcasts are and they know how to find them," he says. It's a stark contrast from developed markets like the US where 64% of the population is aware of the term "podcasting", according to some estimates. "The challenge is to get to people who don't know what a podcast is right now," Doshi said. "This is where Google's efforts to help creators and also having a dedicated app on Android, a platform that most people in India use, will help a lot."
Down the road, Google says it is open to helping podcast creators around the world find sustainable business models to support their shows. "Right now, we're focused on helping podcasters grow their audience," said Reneau-Wedeen, "but as we look towards the future, we want to be sensitive to all business models that can succeed in podcasting."