Amazon's Largest Rival In India Just Raised $1.4 Billion From Microsoft, eBay, And Tencent
The latest round of funding gives Flipkart some much-needed firepower against Amazon, which has invested $5 billion in India since 2013.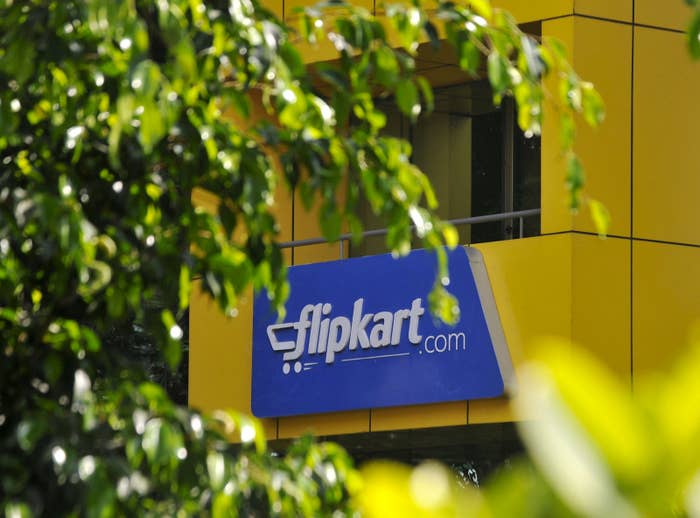 Amazon's largest rival in India, Flipkart, announced Monday that it is raising $1.4 billion from Microsoft, eBay, and China's Tencent. The funding, which is the largest round ever raised by a private Indian technology company, values Flipkart at $11.6 billion.

As a part of this deal, eBay is selling its Indian operations to Flipkart for a $500 million cash investment and an equity stake in the company, although eBay India will continue to operate in India as an independent entity. According to an eBay press release, the company has also signed an exclusive agreement with Flipkart to cross-promote products between the services.

"We are delighted that Tencent, eBay and Microsoft — all innovation powerhouses — have chosen to partner with us on their India journey," Flipkart's founders, Sachin and Binny Bansal, said in a statement. "We have chosen these partners based on their long histories of pioneering industries, and the unique expertise and insights each of them bring to Flipkart."
Flipkart's other investors include Tiger Global Management, Naspers Group, Accel Partners and DST Global.
This latest round of funding gives Flipkart some much-needed ammunition as it battles Amazon in India, one of the world's fastest growing internet markets. According to recent report co-authored by the Internet and Mobile Association of India, the country's internet users could reach 450 million by June 2017 — a large and tempting market that both Silicon Valley technology companies and their Indian rivals are racing to capture.
Amazon, which entered India in 2013, has invested $5 billion so far. Amazon CEO Jeff Bezos has reportedly told the company's executives to "do what it takes to succeed" in India and to "not worry about the cost." A recent report published in The New York Times claimed that Amazon is looking at opening brick-and-mortar grocery stores in the country where traditional street bazaars still dominate.
Analysts say that new round of funding will help Flipkart defend its market share in the price-sensitive Indian market against Amazon, which has quickly become the second-largest online shopping destination behind Flipkart in less than four years.
"This investment could give Flipkart just enough scale and momentum to take on Amazon again," Pavel Naiya, senior analyst at Counterpoint Research told BuzzFeed News. "It's likely that we'll see Amazon focusing on smaller Indian towns in the future to expand its market share in India."