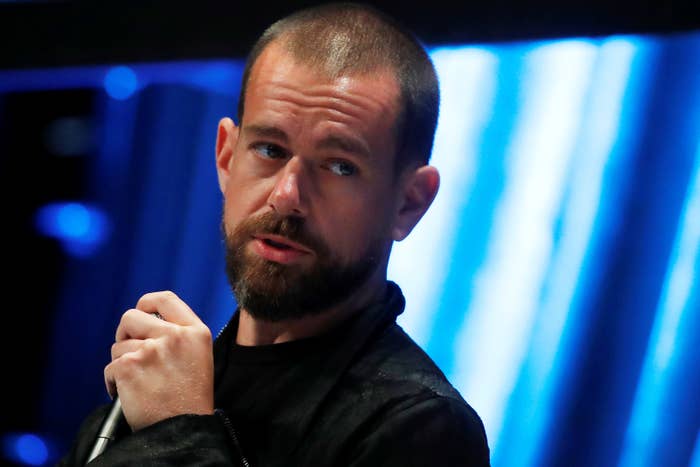 Twitter should filter out a list of "violent words" so that tweets containing them can be easily pulled down, according to a women's minister in India, the social network's fastest growing market.

"I have suggested to Twitter that it should draw a list of words such as 'rape,' 'bitch,' 'whore,' and other violent words, and devise a way so that posts containing them can be pulled down," said Maneka Gandhi, India's minister for women and child development, Indian publication the Hindu reported on Wednesday.
Gandhi was speaking at a roundtable conference on cybercrime against women and children in India that was attended by executives from Twitter, Facebook, and UNICEF, among others.
"We've taken major systemic steps to improve Twitter for everyone," a Twitter spokesperson told BuzzFeed News. "We have made more than 30 changes to our products, policies, and processes in the past 16 months to tackle safety, and as of April 2018, we're taking action on 4 times the number of abusive accounts every day compared to the same time last year." The spokesperson also pointed BuzzFeed News to blogs published by Twitter India that pointed out how the company had worked with India's women and child development ministry to educate officials about Twitter's harassment policies and reporting tools, among other things.
Twitter has an abuse and harassment problem on its platform around the world, but it can be worse in countries like India, a large and important market for most American technology companies. Twitter has been unable to address abuse in local languages in India, for instance, and more than a dozen victims who previously spoke to BuzzFeed News described the company's response to incidents of harassment as "apathetic."
In India, targets of abuse frequently include high-profile women such as actresses and journalists. Recently, Bollywood star Swara Bhaskar was targeted by abusive trolls in the subcontinent for openly voicing her opinion on topics ranging from India's troubled relationship with its neighbor, Pakistan, and India's nationalist prime minister, Narendra Modi. Last month, the office of the United Nations Human Rights Commissioner asked India's government to protect Rana Ayyub, an Indian journalist who frequently receives death and rape threats on Twitter.
Organizations such as the Network of Women in Media, India, a body that aims to promote gender equality within the Indian media, have previously urged Twitter India to be "more sensitive to online abuse, specifically of women."