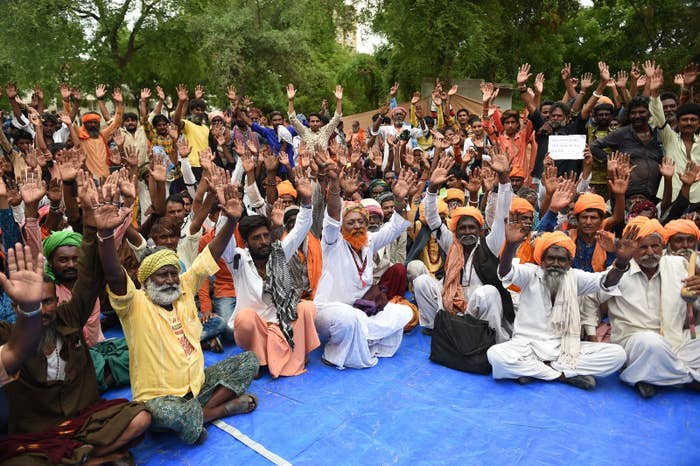 WhatsApp is trying to address the spread of fake news on its platform. One solution: Starting Tuesday, it will start slapping a tiny "forwarded" label on all forwarded messages.

"This extra context will help make one-on-one and group chats easier to follow. It also helps you determine if your friend or relative wrote the message they sent or if it originally came from someone else," said WhatsApp in a statement.
Forwarded messages on WhatsApp have led to major fake news crises in countries like India, WhatsApp's largest market, which has more than 200 million users. More than a dozen people have been lynched in India since May, fueled by misinformation forwarded on WhatsApp about child-kidnapping rings and organ harvesters. Furious mobs have fallen for these rumors and resorted to violence against people who were falsely accused of wrongdoing.
This is what WhatsApp's new "forwarded" label looks like.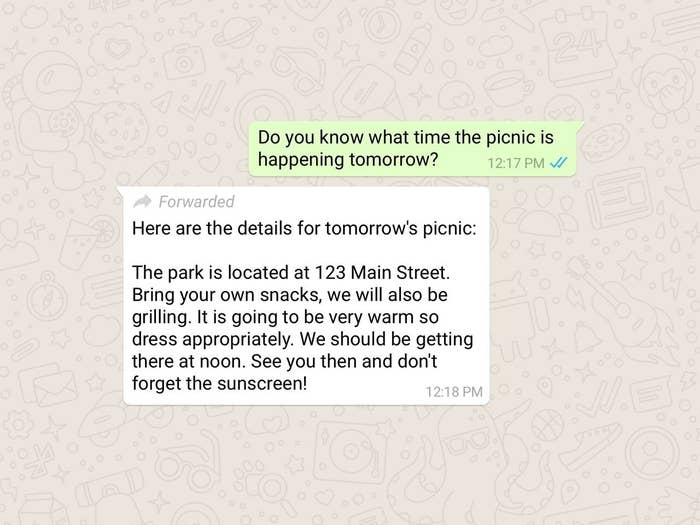 Last week, the Indian government demanded that WhatsApp take more responsibility and add more features to its platform to curb misinformation in India.

On Tuesday, WhatsApp bought full-page advertisements in over 30 Indian newspapers in seven Indian languages urging people to "question anything that upsets you" among other tips to fight misinformation on the platform in the country. The company is exploring using advertising in other formats besides newsprint.
"Understand when a message is forwarded," the ad said. "Double check facts when you're not sure who wrote the original message."