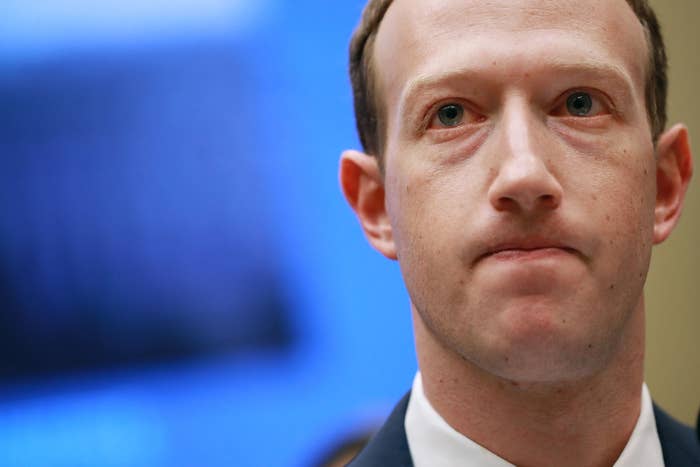 NEW DELHI — Facebook and Instagram removed more than 800 political pages, accounts, and groups in India and Pakistan for spreading misinformation, propaganda, spam, and posts dividing people along religious lines, the company announced Monday.
The move comes 10 days before India holds major national elections that will determine whether the country's Hindu nationalist prime minister, Narendra Modi, returns to power.
Facebook said that nearly 700 of the pages and accounts were linked to the Indian National Congress — India's primary opposition party— with more than 206,000 followers.
There were 103 pages, groups, and accounts — with a combined reach of 2.8 million — with links to the Pakistani military.
And there was a single Facebook page, with more than 2.6 million followers, that spread misinformation about political opponents of Modi's ruling Bharatiya Janata Party. The page had links to an Indian IT firm called Silver Touch, a company that reportedly created Modi's official app.
Facebook said that these pages and accounts indulged in "coordinated inauthentic behavior" and violated its policies. The company said it took them down based on this behavior and not the content they posted.
In a tweet from its official Twitter account, the Congress said that it was waiting for Facebook to give it a list of all the pages and accounts that had been taken down, and said that none of its official pages were affected.
The BJP and Silver Touch did not respond to BuzzFeed News' request for comment.
Facebook's head of cybersecurity policy, Nathaniel Gleicher, wrote that the takedowns are unconnected to each other and that the company cracked down on them based on their behavior, not the content that they posted. "We don't want our services to be used to manipulate people," he said.
In the months leading up to India's elections, technology platforms like Facebook have taken a series of steps, like working with with Indian-language fact-checkers and labeling political advertisements. WhatsApp, the Facebook-owned instant messaging app with more than 200 million users in India and a notorious misinformation hotbed in emerging markets like India and Brazil, launched a marketing campaign urging people to stop spreading fake news.
Still, experts are concerned that the steps are too little, too late. At the end of February, for instance, hoaxes and misinformation that spread on social networks like Facebook, Twitter, and WhatsApp stoked tensions in both India and Pakistan after both countries nearly went to war.
Facebook's crackdown on Indian and Pakistani pages, groups, and accounts comes days after the company removed hundreds of them in the Philippines. The company said that these were linked to a network organized by Nic Gabunada, president Rodrigo Duterte's social media director, whom BuzzFeed News interviewed last year for a story that showed how Duterte used Facebook to undermine political opposition and fuel a drug war in the country.
CORRECTION
Rodrigo Duterte's name was misspelled in an earlier version of this post.