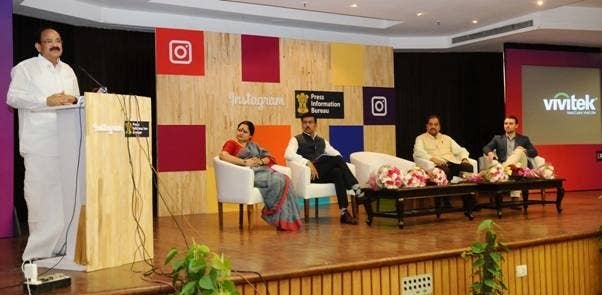 Facebook really wants officials in the Indian government to use Instagram.
On Thursday, it organised a workshop in New Delhi for officials from various Indian ministries to get them more familiar with various Instagram features "for better government communication and outreach on social media" according to an Indian government press release. This is the first such workshop organised by Instagram in Asia.
India's government officials have been known to aggressively use Twitter to engage directly with citizens. The country's foreign minister, for instance, has built a reputation by directing tweets from citizens who need immigration help directly to concerned government departments. And Prime Minister Narendra Modi's rise to power in 2014 is often credited to his social media savvy.
Modi has 7.1 million followers on Instagram, but so far, no other Indian government official or department has taken to the Facebook-owned social network in a big way.
At the workshop titled "Instagram for better Government Communication", India's Information and Broadcasting minister, M Venkaiah Naidu, said that Instagram would be an appropriate place for the government to visually engage with citizens and other stakeholders to communicate with a new generation of digital users. "The colours of India celebrated though its festivals, cultural practices, and region-specific dresses could best be experienced though visuals," he said.
Instagram did not respond to BuzzFeed News' queries for comment.