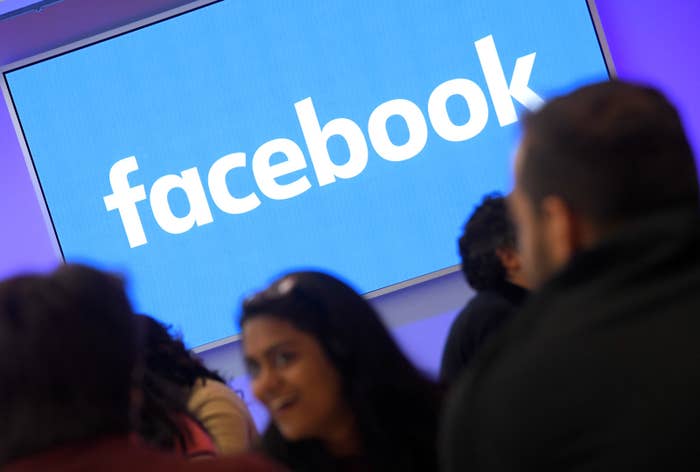 Facebook has clarified that it's not asking new users in India, the company's largest market outside the United States with over 200 million users, for their Aadhaar information while signing up for a new Facebook account.

Aadhaar is India's controversial biometric ID system that links the demographic information of more than a billion Indians with their fingerprints and iris scans, and stores it in a centralized government-owned database that both government agencies and private companies can access to authenticate people's identities. The program has been slammed by critics for enabling surveillance and violating privacy.
Facebook published a blog post days after users on Twitter and Reddit noticed that the company was asking some new users to enter their names as spelled on their Aadhaar cards while signing up for new Facebook accounts.
Facebook said this was a "small test" that the company ran with a small number of users in India, and that its goal was to help new users understand how to sign up to Facebook with their real names.

"[The test] merely includes additional language on the account sign-up page to explain that using their Aadhaar name will help family and friends recognize them. We are not collecting Aadhaar data and do not require people to enter their Aadhaar name when they sign up to Facebook," wrote Taichi Hoshino, a Facebook product manager. "This is an optional prompt that we were testing. People were not required to enter the name on their Aadhaar card, and there is no integration or authentication with Aadhaar."
Silicon Valley tech companies have been exploring using Aadhaar with their products in India, a large and increasingly important market for almost all of them.
As BuzzFeed News exclusively reported, Airbnb, Uber, and Ola, Uber's Indian rival, are looking at ways to integrate Aadhaar with their services in the country. Last month, Amazon started asking Indian customers to upload their Aadhaar details to track lost packages. And earlier this year, Microsoft built Aadhaar into Skype Lite, a version of Skype built for emerging markets, to let people verify each other's identities through Skype video calls.