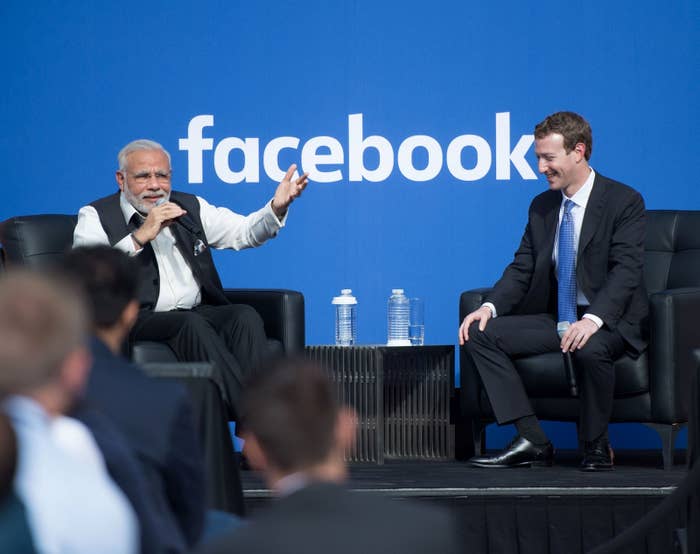 India wants to know whether controversial British data analytics firm Cambridge Analytica, or any other company, has used data from Facebook's Indian users to influence elections in the country over the years.

India's Ministry of Information and Technology issued a notice to Facebook on Wednesday asking five questions, including how Facebook planned to prevent its platform from being exploited to influence elections in India, Facebook's largest market outside the US with over 240 million users. Facebook's deadline to respond to the Ministry's questions is April 7.
India is gearing up for national elections in 2019, and several key state elections through 2018.
Earlier this month, Ravi Shankar Prasad, India's IT minister, warned Facebook CEO Mark Zuckerberg that the country would summon him if "any data theft of Indians is done with the collusion of Facebook systems."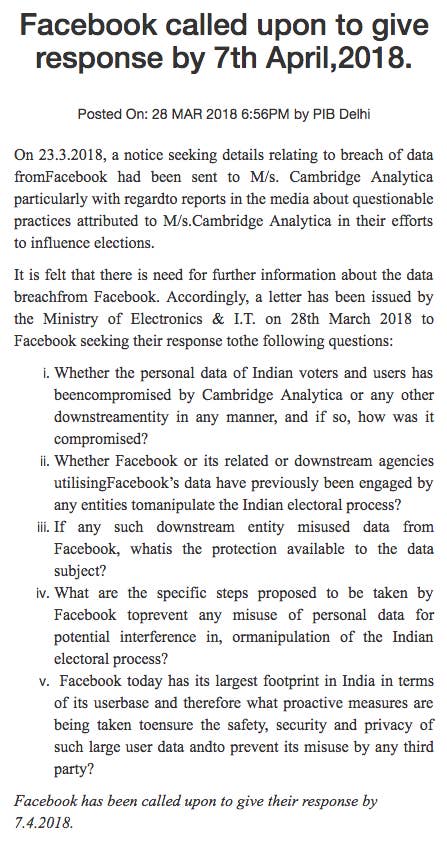 A Facebook spokesperson said in a statement to BuzzFeed News, "We are strongly committed to protecting people's information. As Mark Zuckerberg has said, we are working hard to tackle past abuse and prevent future abuse. We appreciate the opportunity to answer questions the Ministry of Electronics & Information Technology has raised, as we continue our review of the situation."
Last Friday, the Ministry of Information and Technology issued a similar notice to Cambridge Analytica asking whether the firm collected data on Facebook's Indian users, and set a March 31 deadline to respond.

Cambridge Analytica has been operating in India since 2003, according to whistleblower Christopher Wylie. In a tweet, Wylie noted offices in 11 cities, and said the company has worked with major Indian political parties to profile voters.