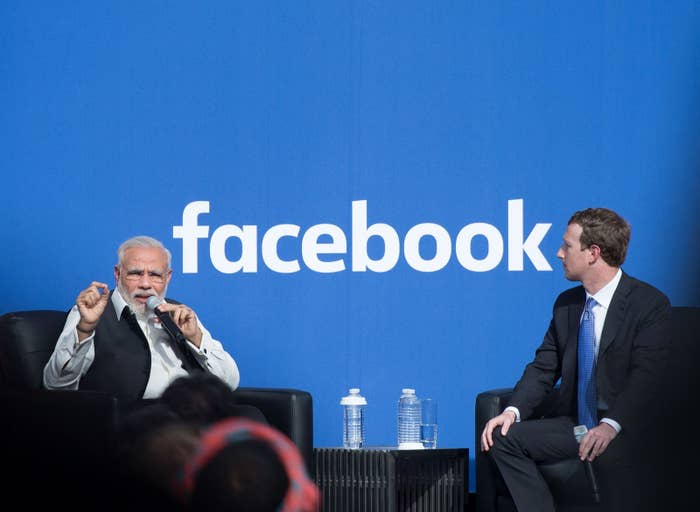 Facebook is finally going to start fact-checking news on its platform in India, its largest market with more than 240 million users.

On Tuesday, the social network announced a partnership with Boom, an independent, Mumbai-based fact-checking organization that's certified by the International Fact-Checking Network, to run a pilot project for the Indian state of Karnataka, which goes to polls on May 12. A Facebook blog post said that Boom will review English-language news stories shared on the platform that are flagged by users, check facts, and rate their accuracy.
"We are beginning small and know it is important to learn from this test and listen to our community as we continue to update ways for people to understand what might be false news in their News Feed," said the post.
Facebook has similar partnerships with fact-checkers in the United States, France, Italy, the Netherlands, Indonesia, and the Philippines, but launching one in India is a significant step: Experts have accused Facebook and other internet-based companies of not doing enough to ensure that their platforms aren't used to spread misinformation and propaganda ahead of a major national election in the world's largest democracy in 2019, and several key state elections throughout this year like the one in Karnataka.
Govindraj Ethiraj, the founder of Boom, told BuzzFeed News that the company expects to fact-check two to three additional pieces of content every day as a result of the partnership with Facebook. "From our point of view, we are continuing to do what we already do," said Ethiraj, but added that Boom would hire two additional people to fact-check stories related to Karnataka. "There is a small amount of money [from Facebook] involved," he said, "but not enough to build fact-checking empires."
Facebook ranks stories that fact-checkers rate as false lower in the News Feed. The company claims that it is able to reduce the distribution of false stories by 80% on its platform. If third-party fact-checkers like Boom write articles debunking false stories, Facebook also shows them as Related Articles immediately below the false stories in the News Feed.
Facebook's fact-checking efforts haven't been met with universal acclaim, however. On Monday, the Philippines government criticized the company for its choice of two independent online fact-checking platforms in the country, saying they were biased against President Rodrigo Duterte.
And fact-checking news on Facebook only goes a little way in India, where the primary vector for the spread of misinformation and hoaxes is WhatsApp, the company's encrypted instant messaging app, which has more than 200 million users in the country. A WhatsApp spokesperson recently told BuzzFeed News that the company was "thinking through ways" it can prevent the spread of misinformation through its platform in India.