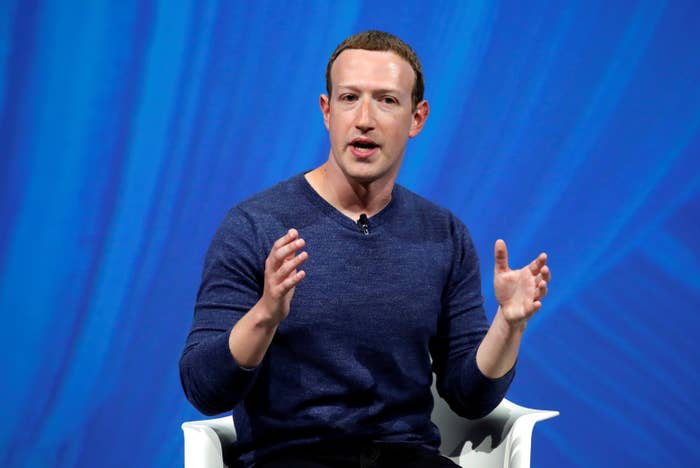 Facebook is reportedly setting up a task force to prevent bad actors from using its platform to influence major national elections in India in 2019. More than 240 million Indians use Facebook, making it one of the company's largest markets in the world.
"The team will have security specialists and content specialists, among others, who will try to understand all the possible forms of election-related abuse in India," Richard Allan, Facebook's vice president of global policy solutions, told reporters at a convention organized by an Indian media house on Saturday, according to a report by the Indian newswire service IANS. Allan said that the task force will also work with India's political parties and will try to understand all the ways bad actors can manipulate the platform in India. Members of the task force will be based in India, but it is unclear at this point how many there will be.
Facebook did not respond to BuzzFeed News' request for more details about the task force.

"The challenge for the task force in India would be to distinguish between real political news and political propaganda," Allan said, and added that Facebook "wants to help countries around the world, including India, to conduct free and fair elections."
Facebook will also let Indians look at who paid-for political ads on the platform, something it already lets users in the United States and Brazil do.
The moves are significant. Experts have criticized US technology companies for not doing enough in India, which most count as a key growth market, ahead of its 2019 elections, which will determine whether the country's nationalist Prime Minister Narendra Modi, a polarizing figure, gets a second term in office or not.
Earlier this year, Facebook partnered with Boom, an independent fact-checking organization in India, in a pilot project to fact-check English-language news stories ahead of key state elections.
In a 3,300-word blog post published last month, Facebook CEO Mark Zuckerberg said that the company was late in discovering that Russian actors had influenced the 2016 US elections through the social network, and said that Facebook would be hiring more than 10,000 people this year to "work on safety and security" of the platform to protect elections around the world.
Facebook also has been blamed for not doing enough to prevent the spread of misinformation and rumors in India through WhatsApp, an instant messaging service it owns that is used by more than 200 million Indians. WhatsApp has been under intense scrutiny in India after angry mobs high on rumors that spread through the app killed at least 29 people in multiple lynching incidents across the country since May.