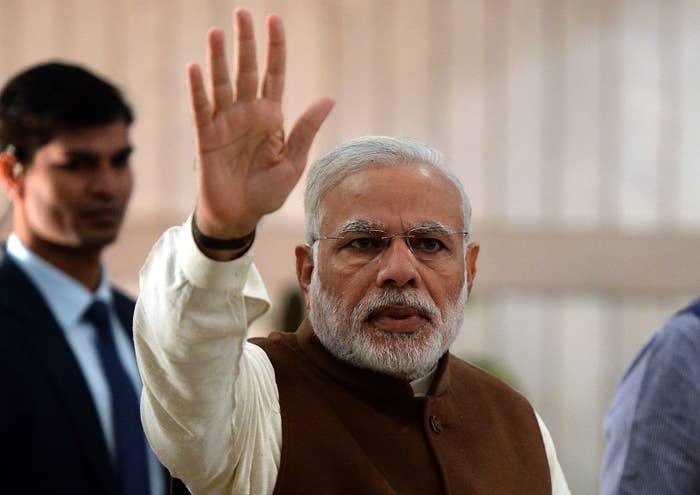 India's ruling political party directly masterminded systematic social media trolling campaigns against prominent Indian journalists, political opponents, and celebrities, a new book claims.

The book, titled I Am A Troll, written by journalist Swati Chaturvedi, explores the relationship between abusive social media accounts in India, and the Narendra Modi-led Bharatiya Janata Party (BJP).
Through anonymous interviews with over 30 members from the BJP's social media cell, the book claims that volunteers – both paid and unpaid – operating out of the cell located at the party's central Delhi headquarters, work full-time to bombard Twitter with hashtags to make them trend, lob sexual abuse threats at prominent Indian liberals and journalists, and seed WhatsApp – the Facebook-owned instant messenger used by over 160 million Indians – with hate speeches and propaganda.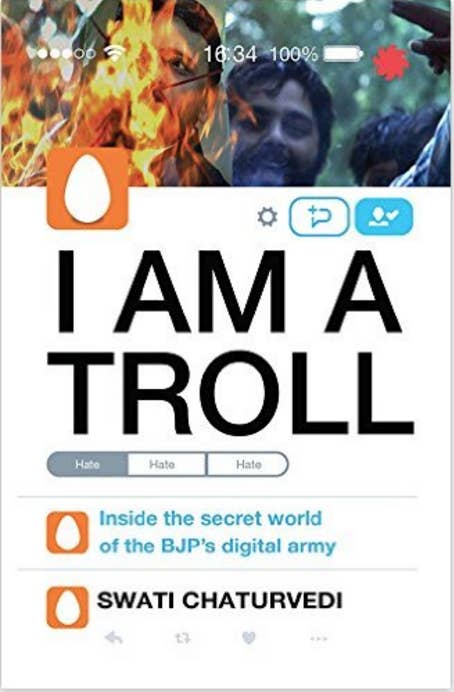 Sadhavi Khosla, is a 37-year-old marketing professional who spent two years as a full-time volunteer with the cell but stepped down after she was ordered to tweet "slanderous claims" about prominent Indian journalists and Bollywood celebrities.

"It was a never-ending drip feed of hate and bigotry against the minorities, the Gandhi family, journalists on the hit list, liberals, anyone perceived as anti-Modi," Khosla says in the book. "I simply could not follow [the] directions anymore after I saw rape threats being made against female journalists."

"My state of mind is calm," Khosla told BuzzFeed News when asked about her decision to speak up about her experience. "I followed my principles and my conscience."
The BJP did not respond to BuzzFeed News' request for comment on the book, but Arvind Gupta, who runs the party's IT cell, dismissed Khosla's claims and told the Indian Express that she "supports the Congress", the BJP's opposition party. He also said that the author of the book had "vested interests" and said that the BJP "never encouraged trolling."
Update: Arvind Gupta issued the following statement to BuzzFeed News: "Swati Chaturvedi has written a one-sided book and is a work of fiction, where none of us have been interviewed or asked to comment. I have not read the book but from media reports it seems to bank upon claims of one person called Sadhavi Khosla who works for the [opposition party] Congress as the basis of her fictitious allegations. The BJP has never undertaken any paid or unpaid trolling of any sort."
Khosla has since denied any links with the Congress party in a tweet.
Right-wing abuse on Indian social media grew substantially in the lead up to and since the 2014 Indian elections when Modi, a polarizing politician known for his close ties to Hindu supremacist group RSS, became the Prime Minister of the country. His online followers are labelled as the Internet Hindus for their abusive discourse against anyone who criticises Modi and the BJP.
In 2015, Modi drew criticism for organising a gathering of 150 social media supporters including Twitter users who had sexually abused women online.
"I know that the BJP is vindictive," Khosla told BuzzFeed News when asked whether she feared any repercussions after deciding to speak out. "They will definitely try and harm me. I know that."