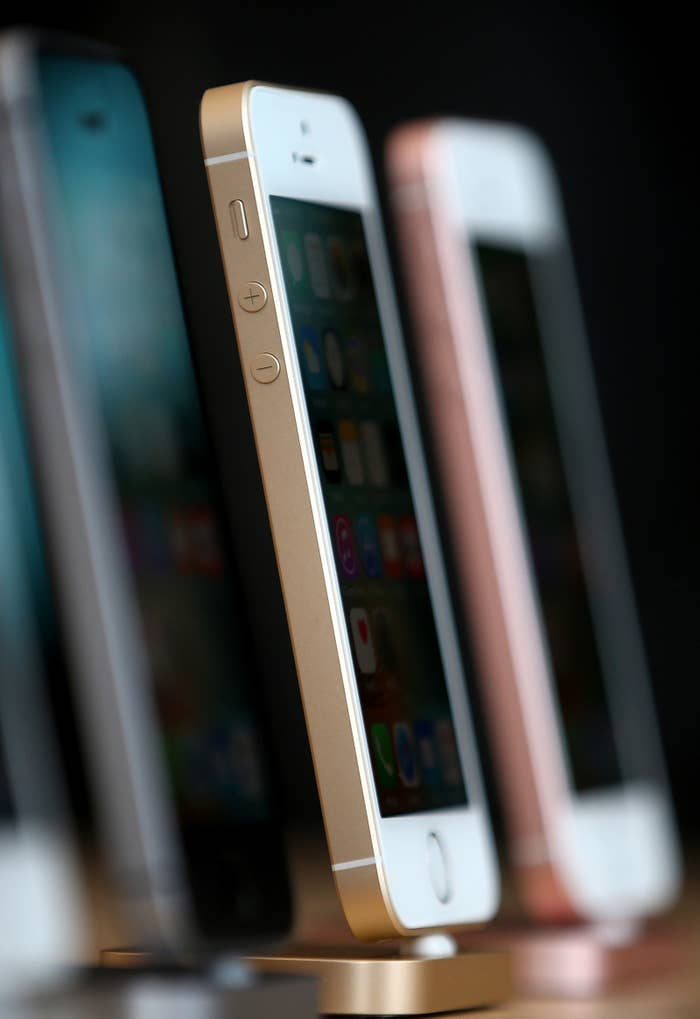 Apple may start manufacturing the iPhone SE, the cheaper, smaller version of its flagship phone in India in April according to a report in the Indian press published on Friday.

According to the Economic Times, which cites "a person familiar with the company's plans," Wistron, a Taiwanese company that assembles iPhones for Apple, will make about 400,000 units of the iPhone SE at a plant in Bengaluru. The Times says that Apple is kicking off iPhone SE assembly in India to "experience Indian manufacturing" before it scales up operations.
Apple has been talking for months with the Indian government about assembling iPhones in India, -- the world's largest smartphone market -- where it currently has very little market share. According to data from Counterpoint Research, Apple ranked 10th in India's smartphone market and sold just 2.5 million iPhones in the country last year.
Apple has been seeking tax concessions from India's federal government to set up manufacturing in the country. Reuters reported that the manufacturing of the iPhone SE , however, was not contingent on Apple getting these concessions.
Last month, the IT Minister of the Indian state of Karnataka issued a statement about Apple's plans to make iPhones in the state, but deleted those tweets less than 24 hours later, after Apple refused to confirm statement.

Apple did not immediately respond to a request for comment from BuzzFeed News.