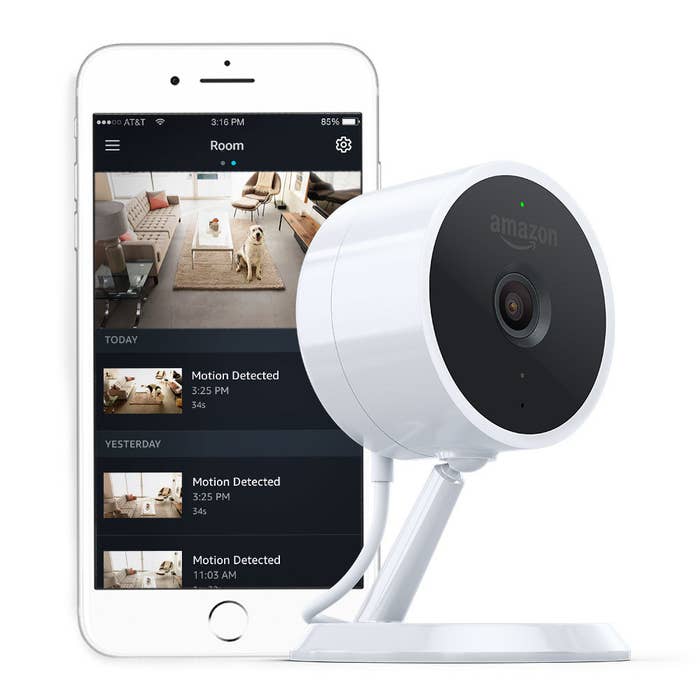 Amazon is launching a a brand new service called Amazon Key that will let its couriers open your front door and drop your packages right inside when you're away from the house.

And if you're worried about letting a stranger inside your house, Amazon will let you watch the delivery live — or later — on your phone using a brand new internet-connected security camera called the Amazon Cloud Cam.
The service is available only to Prime members in 37 cities across the United States. This is how it works: For $250, Amazon will sell you the camera and a smart lock for your door. If you already own a compatible smart lock, the Key edition of the Cloud Cam will cost you $140. One you set the system up — or get an Amazon service person to hook it up for you for free — you'll get an in-home delivery option each time you order something from Amazon.
When your package arrives, the Amazon courier scans a barcode on it. If the barcode checks out, your Cloud Cam automatically starts recording and sends a notification to the courier's phone that they can swipe to unlock your door and drop the package inside. You'll get notifications each step of the way.

If letting a stranger inside your house makes you uncomfortable, you don't have to. You can simply buy a standalone Cloud Cam that doesn't connect with Amazon Key for $120 (or up to three of them for $290), and use it to check in on your house — or speak to someone there using the Cloud Cam app and the device's built-in microphone — when you aren't around.
Prime customers can pre-order a Cloud Cam starting today, and will be able to get packages delivered inside their doors from November 8.
CORRECTION
The Cloud Cam costs $120 or $140 depending on which model you buy. An earlier version of the story misstated the price.