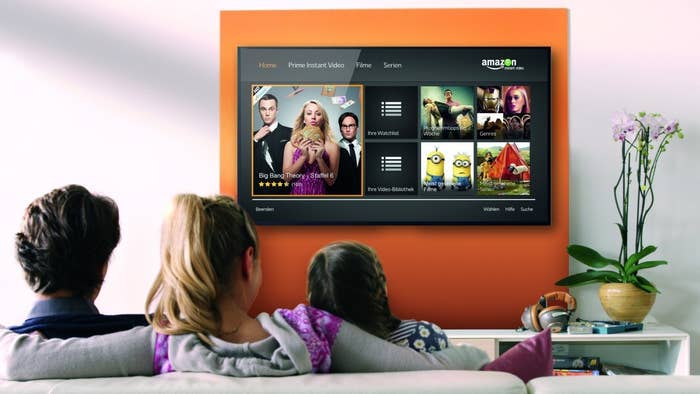 If you're an Amazon Prime member, you may be able to access Prime TV shows and movies on an Apple TV later this year.
Recode reports that the two companies are close to an agreement that may finally bring the Amazon Prime Video app to Apple's set-top box — something that Amazon had resisted doing. Apple told BuzzFeed News in 2015 that "all are welcome" on Apple TV, but so far, Amazon Prime Video has been a glaring, high-profile omission on the platform.
The relationship between Apple and Amazon hasn't exactly been the best so far. In October 2015, Amazon, which sells its own set-top box called the Fire TV, and a cheaper version called the Fire TV Stick, pulled Apple TV from its website. Amazon CEO Jeff Bezos later explained that the reason the company stopped selling Apple TV was because Amazon's own Prime Video player wasn't compatible with the device.
It isn't clear whether Amazon will start selling Apple TV on its website again if it supports Prime Video. Amazon and Apple did not immediately respond to BuzzFeed News requests for comment.