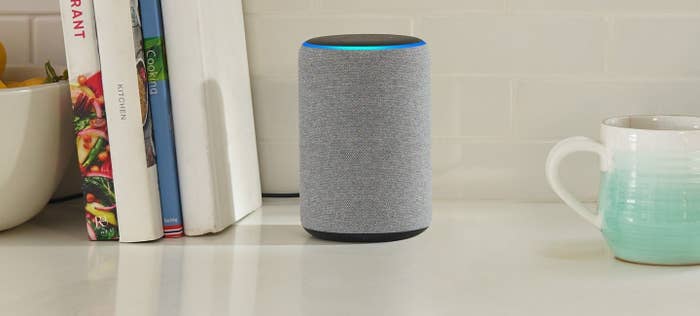 If you own an Amazon Echo and subscribe to Apple Music, you'll soon be able to ask Alexa to play your Apple Music songs and playlists on your Echo, Amazon announced on Friday.
That means Apple Music's 36 million paid global users will be able to ask Alexa to stream Apple Music radio stations and Beats 1, Apple's live internet radio service.
Amazon's Echo devices can already stream music from a bunch of streaming services including Spotify, but so far, the only smart speaker capable of playing back Apple Music was Apple's own $349 HomePod, which hasn't really taken off (and isn't available for sale on Amazon.com). The cheapest Echo Dot, meanwhile, costs just $40. The addition of Apple's service will make Echo, a top-selling smart speaker, a more valuable and universally usable music device.
Dave Limp, the senior vice president of Amazon Devices, said, "We are committed to offering great music providers to our customers. ... We're thrilled to bring Apple Music — one of the most popular music services in the US — to Echo customers this holiday."
Apple Music will be available on Echo devices from Dec. 17.
People are excited!
But some are wondering if this is a sign that Apple's admitting its HomePod flopped.