The Dark Side Of YouTube's Stars
Why have so many of my famous video blogging peers become sexual predators?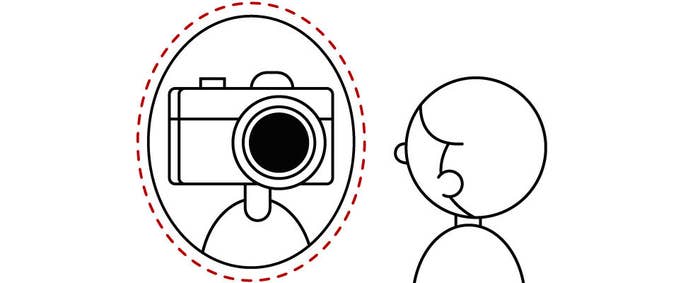 I wish I could say I was surprised when news broke in September that YouTube star Sam Pepper had allegedly groped and solicited nude photographs from underage fans. It wasn't just that Pepper had frequently harassed women on the street under the guise of making "prank videos," but the allegations against Pepper also felt far too familiar. He's just the latest in a growing list of male YouTube stars who have been accused of taking advantage of their young audiences. To me this is personal. These young men are more than just quasi-famous YouTube abstractions: They are young men I have considered friends, colleagues, and even protégés. I'm left grappling with the uncomfortable truth that YouTube's video blogging community — where previously unknown personalities can quickly amass thousands of fans — can sometimes enable an alarmingly specific type of predator.
With each credibly accused YouTube contemporary I have grown more shocked and saddened. All told, 11 out of 29 (and growing) accused YouTubers on a Tumblr "master list" have at some point been in my Rolodex, including several who have specifically cited my early work — which includes a 2007 tutorial on "How to solve a Rubik's Cube" with over 28 million views, and subsequent content featuring political commentary, variety shows, interactive musicals, and even extreme pogo sticking — as part of their inspiration to begin video blogging.
Such as the vlogger Tom Milsom, whom I met and befriended at the first VidCon in 2010. We went on to support each other's YouTube endeavors and looked forward to friendly reunions at future conferences. In March I was horrified to learn of allegations that Tom had coerced an underage fan into a sexual relationship over the same period where I had come to befriend him.
Or musician Mike Lombardo, whom I befriended at the first Playlist Live conference in 2011 where, among other things, we ate late-night Waffle House and video blogged an impromptu dueling-pianos rendition of "Heart and Soul." We kept in touch after the conference and even met up when the band he was playing keyboard for came through my hometown of Lincoln, Nebraska. In February Mike was sentenced to five years in federal prison for possession of child pornography — specifically, images and videos he had convinced 11 underage fans to send his way. His YouTube channel, MikeLombardoMusic, has since been shut down.

Over the last three years, I have grown somewhat distant from the video blogging world, as I have grown into a role as a television host for the music network Fuse. In addition to introducing me to the workings of a more traditional media environment, Fuse has also allowed me to meet young celebrities with stronger support systems in place than many of YouTube's stars. Even the most narcissistic of traditional celebrities rely on a small army of assistants, agents, managers, and publicists, all of whom are there to help them navigate the challenges of fame.
Becoming famous for video blogging is distinct from traditional celebrity in that video bloggers have usually built their audiences by themselves, entirely on their own terms. Most video bloggers don't have any one particular art or skill around which their fame is built. They are simply hyper-popular citizens of an emergent digital world where video is the preferred means of mass communication. It's uncharted territory that can overwhelm the most respectable of creators, and a position of trust that is too often tragically betrayed.
Many famous video bloggers are true lone wolves. They spend each day alone as they record, alone as they manipulate footage of themselves for hours on end, and alone as, upon publishing, they bask in an endless barrage of digital fandom affirmation. Over time this can create an illusory, solipsistic existence that is lonely at best, and in some cases psychologically damaging. Obviously most video bloggers navigate this space without taking advantage of anyone — being a young male video blogger does not in any way mean you are going to become a rapist. Growing into such a lifestyle, however, at an age when young men typically come to their first independent understanding of the adult world can lead to an unfounded sense of entitlement and bizarre approaches to interpersonal relationships, and contributes to an environment that facilitates the sort of abuse we are starting to see unfold time and again.
YouTube has, as of late, invested substantially in promoting creators who embody the maturation of the medium. With the rise of "Multi-Channel Networks," YouTube has come to resemble more traditional media in ways inconceivable just five years ago, and many of the aforementioned support structures lacking in YouTube's early days are falling into place. But sexual abuse in the video blogging world won't fade as video bloggers are pushed from the YouTube mainstream by more professional content. Video bloggers today occupy less of the YouTube pie than ever, but this isn't to say that their numbers are dwindling; their once disproportionate presence simply has waned as a more diverse array of creators has warmed up to the medium. Make no mistake: There are more video bloggers today than ever. They are just, by design and beyond a certain demographic, less visible than they once were. The new media landscape is constantly evolving but, as of yet, not in a way that will prevent future abuse.
There is no straightforward solution for this problem. In corporate media environments sanctions can happen swiftly: Shows can be cancelled, departments can be cut, talent can be fired. The stars of YouTube, however, are often accountable to their audiences and their audiences only. As media consumers we have been conditioned to trust that behind-the-scenes forces carefully select and prepare talent before putting them in positions of power. On new media platforms, however, audiences are often the first and last entity to vet young stars.
Most young men who video blog are respectable, responsible creators. YouTube serves them as a creative outlet and networking tool, and their use of the platform should be celebrated. But lone-wolf video blogging is not a strong, long-term career choice. It is a fantastic supplement to other media pursuits and it is a rewarding hobby, but when such a self-centered and isolating activity comes to consume one's entire being, the results can be damaging. Moreover, YouTube itself should help ensure that talented young video bloggers have a clear path laid out for them when it comes time to move their media careers forward. Rather than taking a hands-off approach, YouTube should be actively engaging its young stars, ensuring they have the necessary psychological support, career guidance, and understanding of what an appropriate creator-audience relationship looks like.
NYC based TV host and video blogger known for his YouTube channel, pogobat, which has amassed over 88 million total upload views since 2007. In his spare time Dan can be found summoning creatures and casting spells at his local gaming store.

Contact Dan Brown at extremepogo@gmail.com.

Got a confidential tip? Submit it here.