I knew I wasn't poor,
because I had a choice:
buy tampons or birth control pills.
I shoplifted.
When I opened the oven door,
splitting the closet-sized kitchen in half,
my only plan was heat.
The ice smooth on the inside of the windows,
the no money to pay the bill.
I knew I wasn't poor,
because I could always eat
at the restaurant where I waitressed.
I never went hungry.
I waited for the rich customer,
bored with her herb chicken—
to toss it: No, I don't want to take it
with me. We're going to the theater.
I secreted that half-plate of turned-
over food, and like a miser or explorer,
stashed it in my locker in the restaurant's
dark hallway. I had no shame, I was finding
my solution: how to eat, how to live,
I felt accomplishment. No insurance for
my beater car, I threw parking tickets in
the backseat with a flurry. I grew rich in
my imaginings. The People's Clinic when
I was too sick to last it out. I knew I wasn't poor,
and when my clothes wore raggedy and
I got angry at what I couldn't have, I walked
into the department store with an empty bag,
filling my heart, filling the holes
that were everywhere.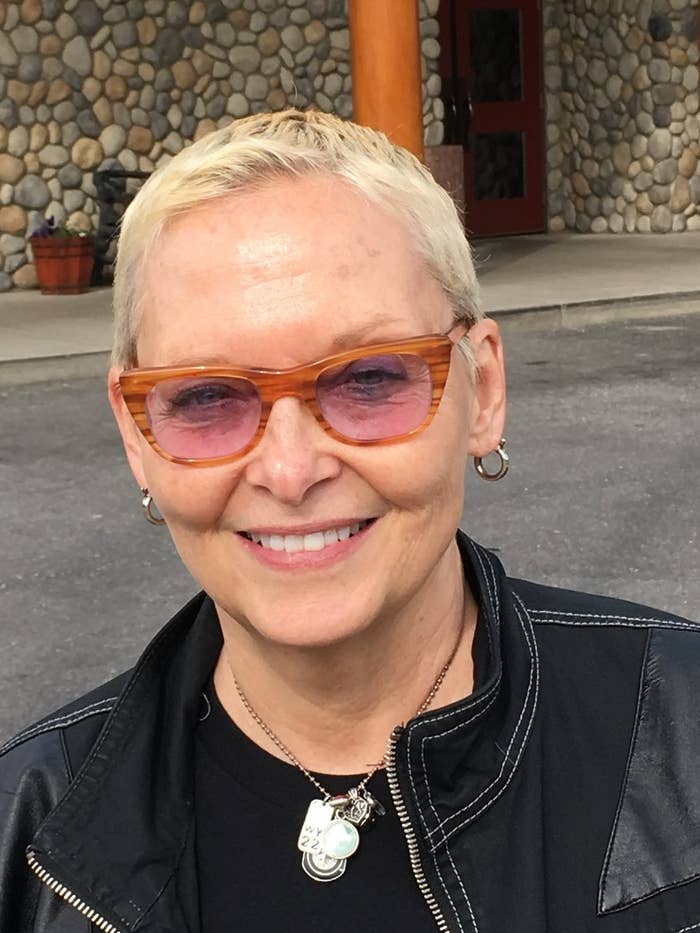 Jan Beatty's fifth full-length book, Jackknife: New and Collected Poems, from the University of Pittsburgh Press is out now. Her last book, The Switching/Yard, was named one of ...30 New Books That Will Help You Rediscover Poetry by Library Journal and won the 2014 Paterson Award for Literary Excellence. The Huffington Post named her as one of ten women writers for "required reading." Her poem, "Shooter" was featured in a paper delivered in Paris by scholar Mary Kate Azcuy: "Jan Beatty's 'Shooter,' A Controversy For Feminist & Gender Politics." Other books include Red Sugar, finalist for the 2009 Paterson Poetry Prize; Boneshaker, finalist, Milton Kessler Award; Mad River, Agnes Lynch Starrett Prize — all published by the University of Pittsburgh Press. A limited edition chapbook, Ravage, was published by Lefty Blondie Press in 2012. Another chapbook, Ravenous, won the 1995 State Street Prize.