The bird I drew
much larger
than it should have been because it lived
inside me: purple head, blue neck, green belly
bright orange tail.
Imagine a dinosaur living
inside your breast beating
like a heart
where your heart should be—I forgot
the wings. I promised I wouldn't think
of birds, of what hollowed
my chest, of what I tried to let loose through the small doors
of my wrists.
I promised no new doors
into my body.
I promised a body free
of fossils buried
in the bone like the rings
of a tree,
like—
Look
it got away from me:
the bird,
the dinosaur.
The bird's cloaca: an opening in the body to expel
waste, eggs, sperm
Imagine your chest full of waste beating like a wave
all over itself.
Not waste but wings

The bird painted with chalk.
The background muddled blue and green and gray.
The background ugly so the bird might fly.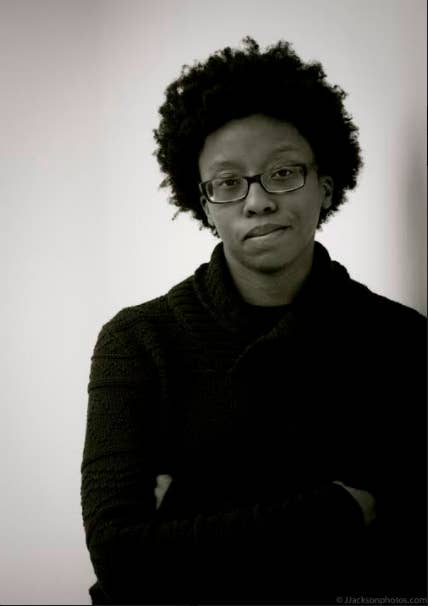 Donika Kelly is author of Bestiary (Graywolf Press), winner of the 2015 Cave Canem Prize. Her poems have appeared in Gulf Coast, Indiana Review, and the Virginia Quarterly Review. She lives in western New York, where she teaches at St. Bonaventure University.