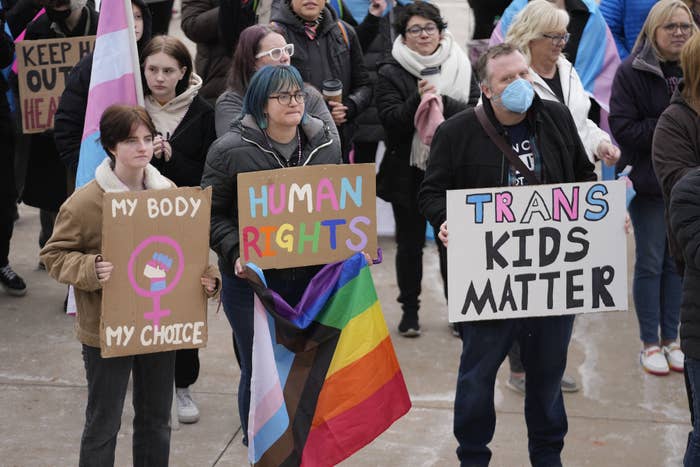 Utah Gov. Spencer Cox signed into law on Saturday a ban on gender-affirming healthcare for transgender minors in the state.
SB 16 prohibits a healthcare provider from performing surgical procedures on anyone under the age of 18 seeking to transition. It also bans hormone treatment for any minor who wasn't already diagnosed with gender dysphoria and receiving care. The law went into effect immediately with Cox's signature.
The American Medical Association has repeatedly opposed restrictions by politicians on gender-affirming care.
"Gender-affirming care is medically-necessary, evidence-based care that improves the physical and mental health of transgender and gender-diverse people," AMA board member Michael Suk said in a 2021 statement.
Cox ignored that evidence on Saturday as he defended "pausing these permanent and life-altering treatments for new patients until more and better research can help determine the long term consequences."
"While we understand our words will be of little comfort to those who disagree with us, we sincerely hope that we can treat our transgender families with more love and respect as we work to better understand the science and consequences behind these procedures," he said in a statement.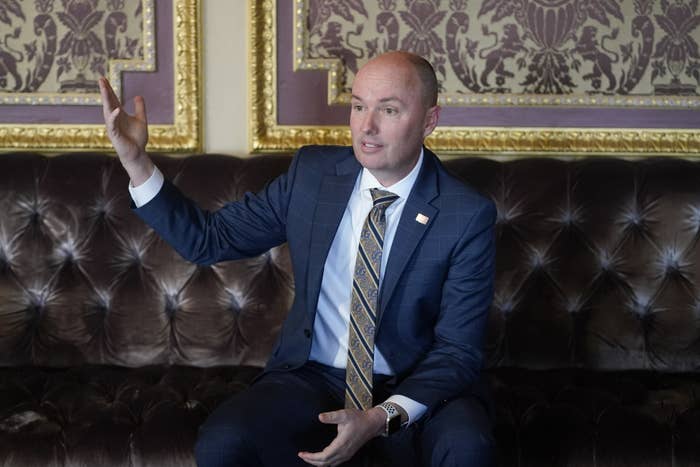 His signing of the law comes less than a year after he vetoed a bill banning trans students from playing in girls sports. The state legislature ultimately overrode his veto, but Cox was praised at the time for recognizing the negative effects a ban would have on the mental health of trans students.
"I don't understand what they are going through or why they feel the way they do. But I want them to live. And all the research shows that even a little acceptance and connection can reduce suicidality significantly," Cox said last year.
A spokesperson for Cox didn't immediately respond to questions from BuzzFeed News on Sunday.
Meanwhile, advocates say they're committed to fighting for the rights of trans youth and are planning a legal challenge to the new law.
"Trans kids are kids — they deserve to grow up without constant political attacks on their lives and health care; we will defend that right," the ACLU of Utah told BuzzFeed News in a statement. "With each incursion into the rights of transgender Utahns, we will use every avenue necessary to defend the civil rights and liberties of transgender and non-binary people from the legislators weaponizing their power to infringe on these freedoms. We see you. We Support You."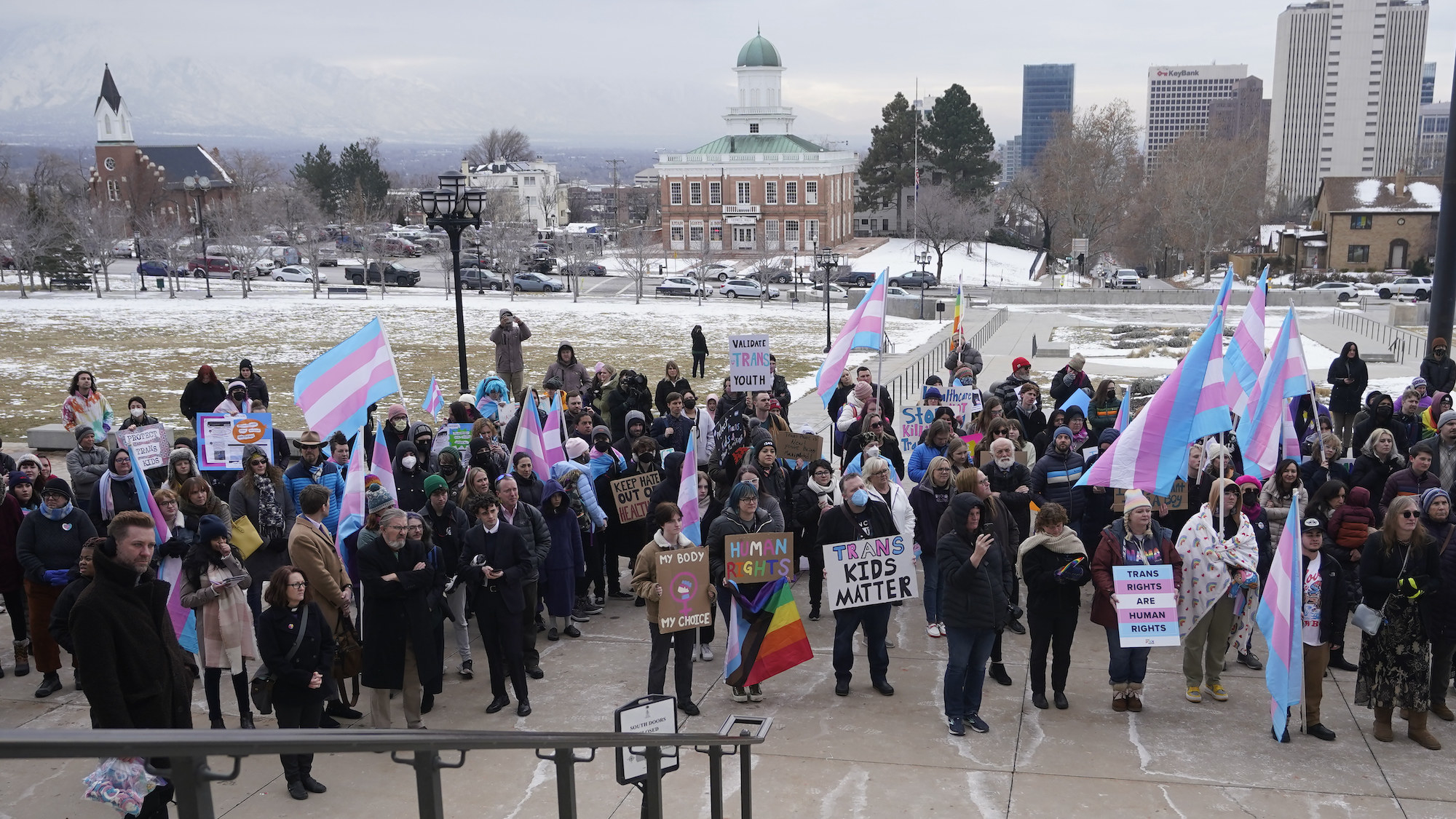 The ACLU wrote to Cox on Friday urging him to veto the bill stating that it "compromises the health and well-being of adolescents with gender dysphoria."
"The bill is riddled with numerous constitutional issues," the letter read. "It violates the equal protection rights of transgender adolescents and the due process rights of their parents. This bill clearly discriminates on the basis of sex and transgender status. The bill also infringes upon the substantive due process rights of parents to direct the care, custody, and control of their minor children, which includes the right to follow medical guidelines for treatment."
Equality Utah, the state's largest LGBTQ civil rights organization, said on its website that a lawsuit over the law is "inevitable."
"We know many families are frightened and wondering what will happen next," the statement read. " We are working with our legal team to assess the full ramification of this bill. What is clear though, is that a legal challenge is inevitable. This is not the end of this work. In many ways, it has just begun."
Utah's ban on gender-affirming care for minors is the first to become a state law in 2023, with Republican lawmakers prioritizing it at the start of the legislative session. Other states are likely to follow; the Associated Press reported at least 18 other states are considering bills on healthcare for trans youth.
A 2022 national survey on LGBTQ youth mental health by the Trevor Project found that 93% of transgender and nonbinary youth said that they have worried about being denied access to gender-affirming medical care due to state or local laws.
"Recent political attacks aimed at transgender and nonbinary youth have not only threatened their access to health care, support systems, and affirming spaces at school, they've also negatively impacted their mental health," Dr. Jonah DeChants said in the statement at the time.
You can reach the Trevor Project, which provides help and suicide-prevention resources for LGBTQ youth, by texting START to 678-678, via chat at TheTrevorProject.org/Get-Help, or by calling Trevor Lifeline at 1-866-488-7386.