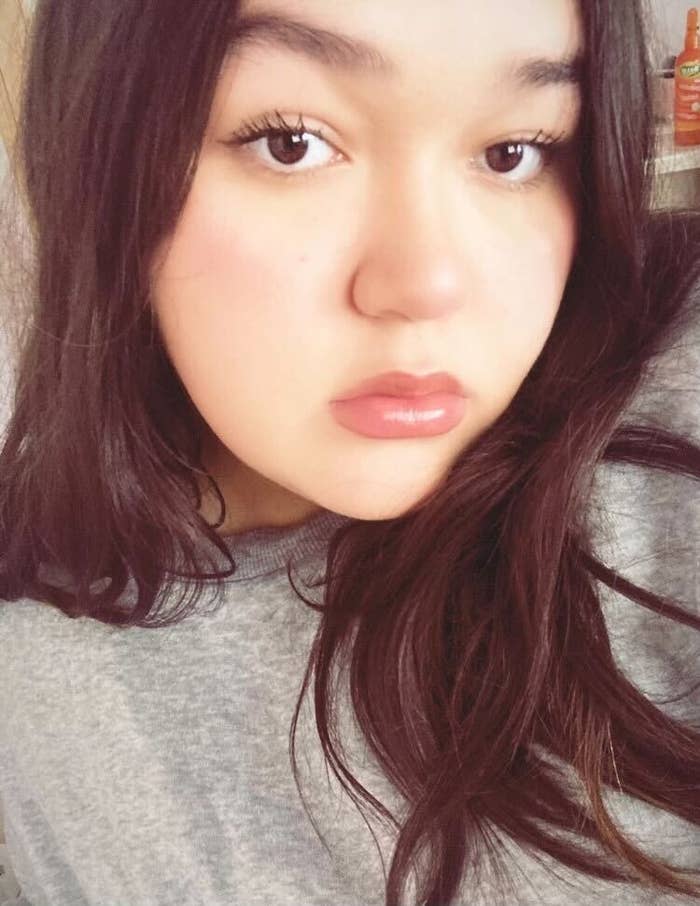 A college student who was living in Turkey when the devastating earthquake struck remembered the disaster as "pure chaos."
It's been three weeks since two massive earthquakes struck Turkey and Syria, and the people living in the region are continuing to face deadly and destructive aftershocks. In Turkey alone, more than 44,000 people have been reported dead as of Monday, according to the country's disaster management agency. Dilbar Bek, who is now back in the US and still processing what she lived through, told BuzzFeed News she hopes the rest of the world doesn't move on just yet.
"I mean, there's people who still haven't been found under the rubble, and people [were] found alive 10 days after. I think we should be talking about this as much as we can, spreading awareness as much as we can because the donations are really helping and making a big difference," Bek said.
Bek moved from the US to Turkey in June 2022 to take care of her grandmother living in the city of Adana. Bek continued to take classes online via a North Carolina community college while also teaching English in Adana, a job she said was one of the best experiences she's ever had.
"I really wanted to go see how life is over there. I feel really connected to the culture in Turkey, and I love the people," Bek said.
She was enjoying teaching kids and the chance to fully immerse herself within her culture until on Feb. 10, when the earthquakes struck. She was in her grandmother's apartment on the 10th floor doing homework with her grandmother and aunt in the next room when she felt the first earthquake.
They got out of the building but had nowhere to go, and a neighbor helped by letting them stay in their car until morning.
The next day, thinking it was safe, Bek and her family members returned home. Shortly after, the second and more violent earthquake struck.
"I mean, my bed was literally being thrown. My bed was broken. I was in bed. I was just holding on. My bed snapped in half, my dresser fell. All I heard was things going on the floor. My aunt was on the floor. My grandmother was holding onto the couch, and the apartment was literally going back and forth," Bek said.
Outside, she watched as her neighborhood crumbled apart.
"I looked outside and across the street from me, our neighboring apartment completely fell down. All I saw was dust and I was like, this is really serious, we need to get out of here," she said.
On her way to a hotel, she witnessed the destruction the earthquake had left behind, hearing her neighbors cry out for help and watching people being pulled from the rubble. The experience was traumatizing, she said.
"There's people screaming, 'I can't find my child,' there's people trying to go back up into the apartment to get their other family members or their pets, their cats or their dogs, birds, anything," Bek said. "So, those moments have just been replaying in my head. I wonder if that person found their child. I wonder if that person found their family member."
According to the Associated Press, 185,000 buildings in Turkey have collapsed, destroying the homes of 1.25 million people. For more than a week after the earthquakes, search and rescue teams continue to find people trapped and alive beneath the rubble. Turkish officials announced on Feb. 18 they had concluded search and rescue operations in many provinces.
The days that followed were mentally draining for Bek. She survived a disaster but is grieving the loss of many, including one of her students, who was only 16.
"I was having moments where I was completely unfocused and just staring or not being able to sleep at all or waking up several times during the night when I did sleep," she said.
After six months of living in Adana, Bek decided to return to the US. She took a 15-hour bus ride to Istanbul, where she boarded a plane to New York. She's now staying with another aunt, who is working with the Turkistanian American Association to send relief to those in Turkey impacted by the earthquake. Bek said her grandmother and aunt remained in the country, but they have gone to a safer area.
Even though she's still grieving, Bek said she's found a new appreciation for the life she's living.
"I feel really lucky that I've made it out of this situation healthy and alive," she said. "I'm really grateful. I'm looking at life a lot differently now."