Harold Cressler was a kind man who always offered a helping hand to those who needed it. He served in the Army during the Korean War. Later in life, after he developed lung cancer, he decided he wanted to continue helping people. A week before his death in 2015, he told his daughter Judy Cressler he wanted to donate his remains for medical research.
Judy then met with Shirley Koch, the co-owner of Sunset Mesa Funeral Home in Montrose, Colorado, and told her about Harold's wish for his body to be used for science. Koch told Judy it would take about two years for researchers to study small tissue samples from Harold's body. After they finished, Judy said Koch told her she'd receive her father's ashes.
Six weeks later, though, Judy said that Megan Hess — Koch's daughter — called her claiming they had conducted their own research on Harold's remains at the funeral home instead of taking them to a facility to be examined by medical professionals and had already cremated him.
In reality, Hess and Koch sold Harold's entire remains to a body broker service, an organization that arranges medical research, under the false pretense that his family was on board. The women pocketed the proceeds, and the ashes Judy received didn't even belong to her father, but rather were "mixed ashes of other people, along with burnt trash," she testified in court in July of last year.
Koch and Hess were sentenced earlier this month to 15 and 20 years respectively in federal prison for illegally selling body parts — and in some cases entire bodies — without the consent of the family of the deceased. In addition to lying to family members about what would happen to their loved ones' remains, the pair also in some cases lied to broker services, falsely claiming that bodies were free of disease to secure a sale. In multiple cases, family members were given phony ashes.
"I think every culture in the planet honors their dead in one way or another, and the way they treated him was not honorable at all," Cressler told BuzzFeed News. "He was sold like packaged meat. Like they were running a butcher market there."
The scam preyed on hundreds of victims like Judy, and they started to connect on a message board for their community after news broke in 2018 that the FBI had launched an investigation into the funeral home. They then created a Facebook group after moderators banned their posts, and hundreds of people joined for support after learning their loved ones' remains had been mishandled. Four people spoke to BuzzFeed News about the trauma they've experienced because of Sunset Mesa, all of them saying it felt like their loved ones had died twice.
"I do find some solace in the fact that there are more than 500 of us who fell prey, because it's helped me feel a little less guilty, you know, that I wasn't the only dumb one out there who fell for it," Erin Smith, who started the Facebook support group for victims, told BuzzFeed News. "But obviously, I don't wish that there were so many victims, but it's helped me make peace with the fact that I wasn't the only one that got fooled."
Hess, 48, and Koch, 69, opened their business in 2000, and in 2010, the mother-daughter pair started their scheme.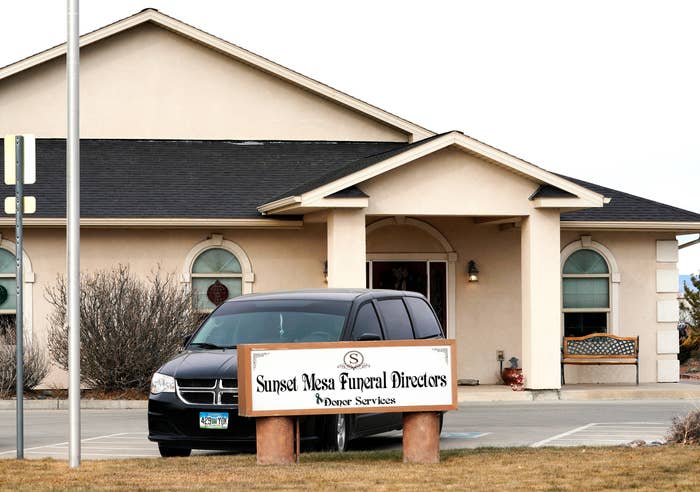 People were typically charged upward of $1,000 for Sunset Mesa to cremate their family members' remains. Many, however, never received the ashes. Instead, the victims were given the cremains of another person or multiple people mixed together, according to court documents.
The money the Hess and Koch received from the body broker services allowed them to operate their business at a lower cost compared to other funeral services in the area, which incentivised more grieving families to work with them and ensured a steady flow of bodies, according to court documents.
Body broker services often work with individuals who intend to do whole body donation for research and education, what is often referred to as "donating your body to science." The donations go to state anatomical boards, medical schools, and nontransplant anatomical donation organizations, also known as NADOs, to study diseases, develop new medical procedures, and train surgeons.
Smith and her brother began making arrangements with Sunset Mesa Funeral Home in 2011 just before the death of their mother, Marianne Hamilton. Smith said her mother was an organ donor, and she signed a form that they believed would turn over live tissue and lifesaving organs. The form featured the logo of Donor Alliance, a legitimate organization, she said.
Smith recalled to BuzzFeed News that Hess hurried the family out following her mother's death, preventing them from grieving over the body.
"In looking back at all this, it's like those were the moments that really robbed us of our dignity, that robbed us of our ability to grieve, that robbed us of the sacredness and spirituality of being able to sit with your loved one for a few breaths, and be still with them and to be quiet with them," Smith told BuzzFeed News.
But it wasn't until seven years later that they learned the full extent of what Hess and Koch had taken from them.
After the news broke of the investigation in 2018, the FBI conducted a survey of the funeral homes' customers, and Smith and her brother learned they were victims of Hess and Koch's scheme. The FBI told them their mother's body had been dismembered and sold for profit.
Smith's brother, Abe Homer, told BuzzFeed News that their mother was a cardiac nurse, massage therapist, and shamanic healer, who used her hands to help others. Homer said he felt as if their mother had been disrespected after Hess and Koch sold their mother's body parts, including her hands and heart.
"It tarnishes her symbolic legacy that these instruments that she used while she was alive to heal so many people were then turned into commodities to enrich these women's lives for a really malicious reason," Homer said.
Cressler also had her suspicions about Sunset Mesa. She told BuzzFeed News that in 2016, she filed a complaint with the Department of Regulatory Agencies, but nothing came of it.
When authorities confirmed in 2018 what she had suspected, it brought about mixed emotions.
"It was validating to tell people, 'See, I'm not crazy, I was right,' but at the same time, I just kind of fell apart," she said.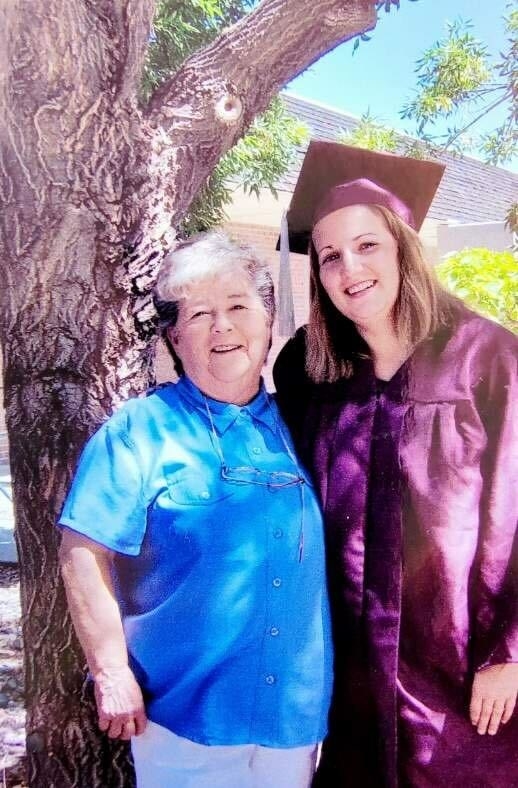 Candace Salazar told BuzzFeed News she had nightmares after finding out that body parts belonging to her grandmother, Bonnie Hamblin, who died in 2014, had been sold. It's possible the family received an urn with a mixture of several different people's ashes.
"I remember all the conversations about what she wanted when she died and to be placed right next to my grandpa in the grave, and I just felt like she was disrespected. And something really more than what happened to us, I felt like it happened to her, because she entrusted Megan with everything and her wishes and so we all kind of felt gutted," Salazar said
Salazar described her grandmother, who was a hospice nurse, as someone who was loved by everyone. Volunteering with her grandmother, she said, inspired her to eventually become a nursing assistant herself.
"I felt like she was always somebody that kind of grounded me, and it made me a lot more mature," Salazar said. "She was the No. 1 person that everybody would call when they had a question or if something was wrong."
In a statement, US Attorney Cole Finegan said that Hess and Koch's actions were "horrific and morbid and driven by greed."
"They took advantage of numerous victims who were at their lowest point given the recent loss of a loved one," Finegan said in a statement.
After Koch and Hess pleaded guilty to one count of mail fraud and one count of aiding and abetting in an agreement with prosecutors, multiple victims turned out to their sentencing hearing. Cressler told the court that the women's actions had left her feeling like her father had been murdered after he died.
Smith told BuzzFeed News that as she watched the hearing, she felt sadness for everyone involved in the incident, even as she was happy that Hess and Koch were put behind bars.
"It was hard, you know, we went to the courthouse to hear the handcuffs click. That's why we went, you know — we wanted to see her taken into custody, along with Shirley Koch. And in those moments, you realize that those lives are also ending too," Smith told BuzzFeed News. "Her daughter is never going to have a resemblance of a normal life, and she's going to live her life without a mother, the same way we have."
"There are no winners here, and no sentence changes what happened," Smith continued.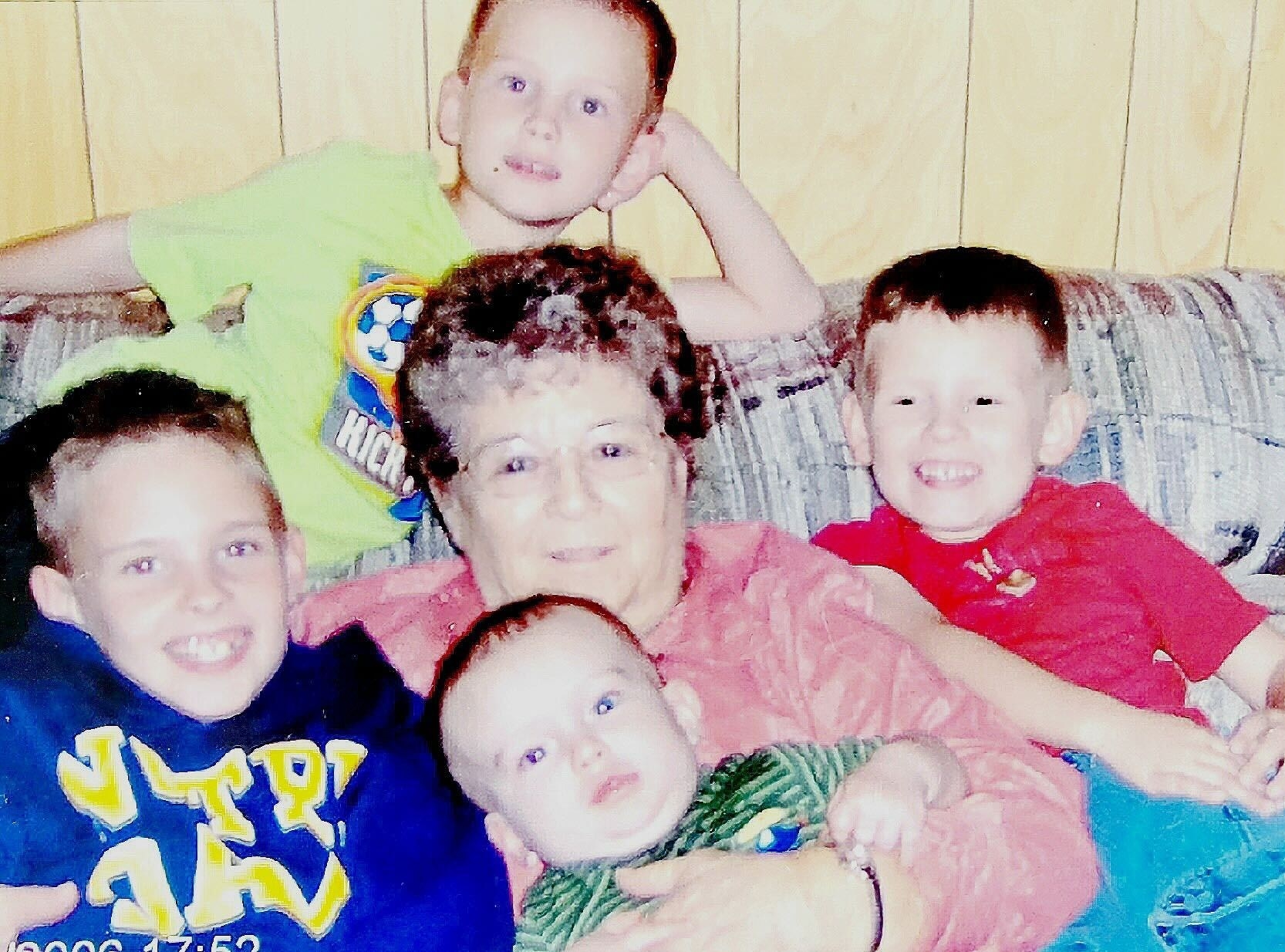 For Salazar, though the sentence brought an end to the criminal case, it hasn't really brought closure. She said her family was satisfied to see Hess and Koch see serious time behind bars, but they won't ever get their grandmother's body back.
"Her urn is buried inside right next to my grandpa's casket, and to know that more than likely that's not even her," she said. "I mean, we're probably lucky if that's part of her. That, I think, is probably the most devastating part."