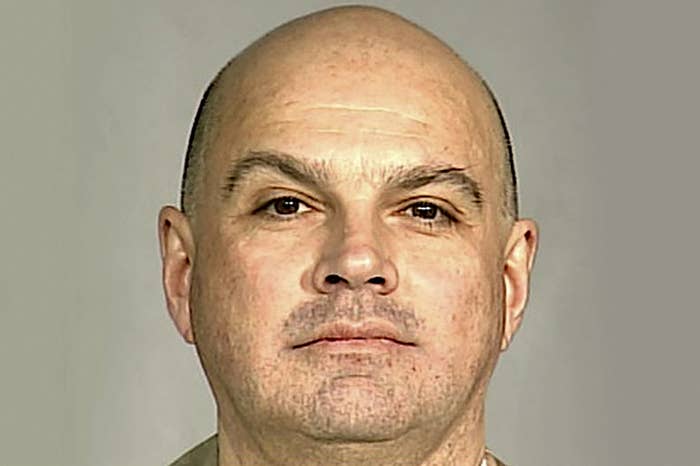 A man who formed a sex trafficking cult from his daughter's dorm room at Sarah Lawrence College has been sentenced to 60 years in prison.
Lawrence Ray, 62, was convicted in April of 15 federal crimes including sex trafficking, extortion, and violent assault. After moving into his daughter's on-campus residence at the liberal arts college in Yonkers, New York, in 2010, he began physically, sexually, and psychologically abusing his victims. A 2019 article in the Cut first revealed his crimes, and federal authorities began investigating soon after.
Ray inserted himself into the lives of his daughter's friends, acting as a father figure and mentor. Once he gained the trust of his victims, he alienated them from their families and exploited their mental health vulnerabilities. The abuse continued for years, with many of the victims moving with him from the college to an apartment in Manhattan.
"Lawrence Ray's crimes were heinous," prosecutors wrote in a memo on Monday. "Over a period of years, he intentionally inflicted brutal and lifelong harm on innocent victims that he groomed and abused into submission."
Just before handing down the sentence, Judge Lewis J. Liman called Ray's crimes "sadism, pure and simple," according to Inner City Press.
"He would have destroyed more lives if given the opportunity," Liman said.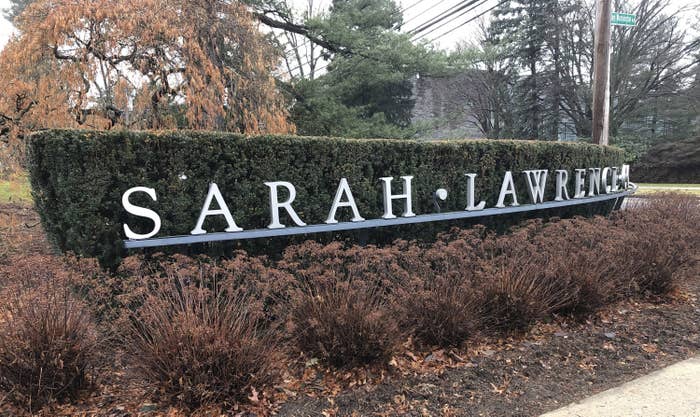 According to prosecutors, Ray tortured his victims through sleep deprivation, psychological and sexual humiliation, verbal abuse, violence, and threats in order to force them to work for him.
Several of Ray's victims gave him hundreds or thousands of dollars, either drained from their parents' bank accounts or earned from sex work.
According to prosecutors, one of Ray's victims, Claudia Drury, was 19 when they met and lost 40 pounds during the time Ray tormented her. She told officials she was forced to do physical labor outside during thunderstorms, with limited food and sleep.
"[The] whole thing was insane, and I did not feel at all that I had any ability to leave whatsoever," she said in court.
"The trial evidence left no doubt that Drury worked as a prostitute because the defendant coerced her to do it, and that this period of her life was nightmarish," prosecutors said.
Prosecutors had pushed for a life sentence for Ray, arguing he continued to pose a threat.
"He has shown no remorse, accepted no responsibility, and impeded the prosecution of this case, including by disrupting the trial and prolonging the trauma to his victims," prosecutors wrote. "Through his conduct, he has shown that he is a danger to others, is incapable of contrition, and must be incapacitated."
Ray's attorneys had argued that he deserved a sentence of no more than 15 years in prison, blaming his criminal conduct on his "traumatic" childhood.
"The physical, sexual, and psychological abuse Lawrence Ray suffered as a child and through his young adulthood bears a striking resemblance to the conduct underlying the offenses he now stands convicted of," his lawyers said in a memo. "Mr. Ray's traumatic childhood experience of physical, emotional, and sexual abuse at the hands of his own family members undeniably shaped his adulthood."
Victims who spoke at Ray's sentencing emphasized the lasting trauma he inflicted upon them, according to Inner City Press. One of them, Santos Rosario, asked that Ray be sentenced to life in prison, saying he was left suicidal and homeless for months after he finally escaped.
Drury, who did not appear in court Friday but wrote a letter that her attorney read aloud, said the experience left her with an eating disorder and unable to hold a job.
"He was experimenting on our souls, like lab mice," she wrote.