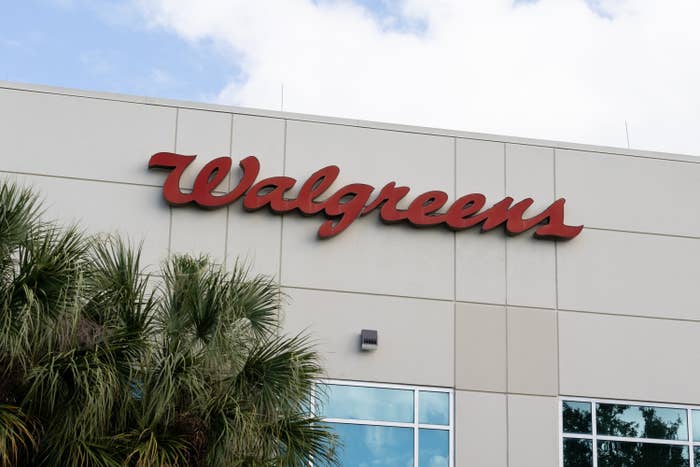 A woman who was seven months pregnant underwent an emergency C-section after a Walgreens employee who suspected her of shoplifting shot her, police said.
Travonsha Ferguson, 24, and her newborn were in critical but stable condition at a hospital as of Thursday, according to the Metropolitan Nashville Police Department; the baby was not injured by the gunfire. Police are now investigating Mitarius Boyd, 21, the Walgreens team leader who said he followed her out to the store's parking lot and then shot her in self-defense.
According to a statement by police, Boyd said he began recording Ferguson after she and another woman allegedly placed store items into a cart, then into a large over-the-shoulder bag, and went to their car without paying.
Boyd followed the women as they put the allegedly stolen items into their trunk, and one of the women pulled out a can of mace and began spraying it at him, according to police.
Boyd told police he pulled out his semiautomatic pistol and began shooting at the women, in fear that they were carrying a firearm.
The two women left the scene, and Ferguson was dropped off at General Hospital with multiple gunshot wounds. She was then taken by ambulance to Vanderbilt University Medical Center.
Police have seized Boyd's gun and cellphone as part of their investigation, and the district attorney's office will review both to determine whether he should face charges.
A spokesperson for Walgreens told BuzzFeed News that Boyd is no longer employed by the company.
"The safety of our patients, customers, and team members is our top priority, and violence of any kind will not be tolerated at our stores," the spokesperson said. "We take this matter seriously and are cooperating with local authorities."
It is unknown whether Boyd has retained an attorney. The police department and the Nashville district attorney did not immediately respond to BuzzFeed News' request for comment.
Since July 2021, Tennessee has allowed many of its citizens to carry a loaded handgun, openly or concealed, without a permit. Since the recent mass shooting at the Covenant School, some residents of Tennessee have been urging legislators to pass tighter gun laws.
According to advocacy group Everytown, Tennessee has the 10th-highest rate of gun deaths nationwide, with few laws restricting guns. An average of 1,385 gun-related deaths are recorded yearly in the state.