This is an excerpt from Please Like Me, the BuzzFeed News newsletter about influencers and internet culture. You can sign up here. In our new column, Social Media Made Me Do It, we try a new trend, product, or tip from the feed. BuzzFeed may collect a share of sales or other compensation from the links on this page if you decide to shop from them.
Ever since I stumbled upon the motivating community that is Cleaning TikTok, I've seen countless creators use a small tub of pink paste to clean everything from grease stains to tile grout.
The Pink Stuff Miracle Paste by Star Drops was hyped up on TikTok for months. People claimed the paste can be used to clean almost any surface and that it completely removes stains.
Since it became popular last year, the Pink Stuff brand has grown its product line. The hashtag #pinkstuff has reached more than 500 million views on TikTok, and CleanTok creators are still making videos using the aesthetically pleasing Pink Stuff cream and spray.
So is the Pink Stuff worth the hype, or are CleanTok creators overexaggerating?
I used the Pink Stuff Miracle Paste all over my studio apartment, and I was shocked by how many ugly stains it lifted.
I first used the paste on my stovetop and kitchen counters to deep-clean food stains, and it worked just as well as other cleaners, but it left a white crusty residue, even though I washed it off with water. The paste itself also smelled awful, despite reviews claiming otherwise. It had such a strong stench of paint, I had to use lavender spray over it.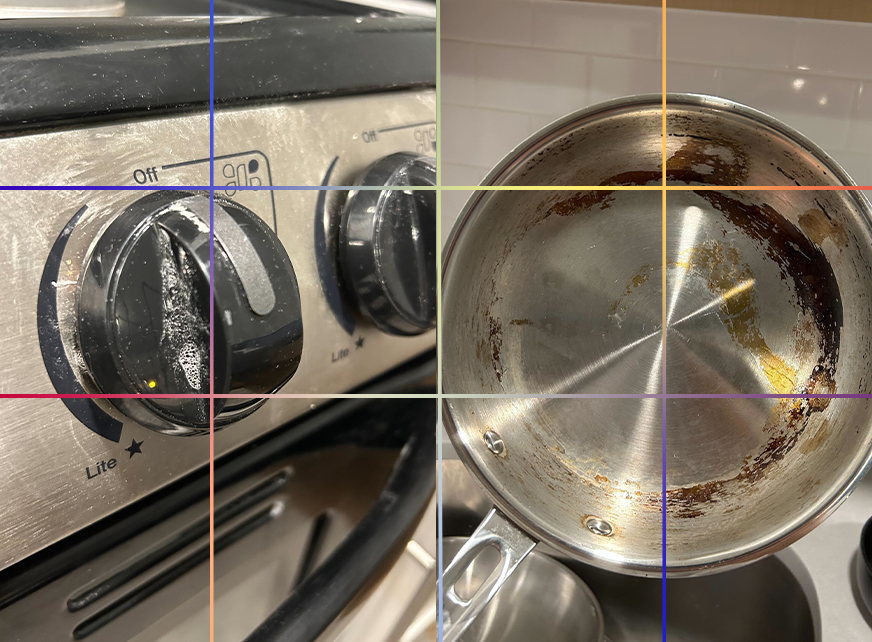 I cook almost every day using stainless steel pans that are notorious for accumulating grease stains. The miracle paste did not work as instantly as many videos on TikTok showed, but it did work. It took almost 10 hard scrubs, but I was able to get everything out. I did have the same issue with the white residue and odor again so I had to rewash the pans with dish soap, at which point they looked brand new.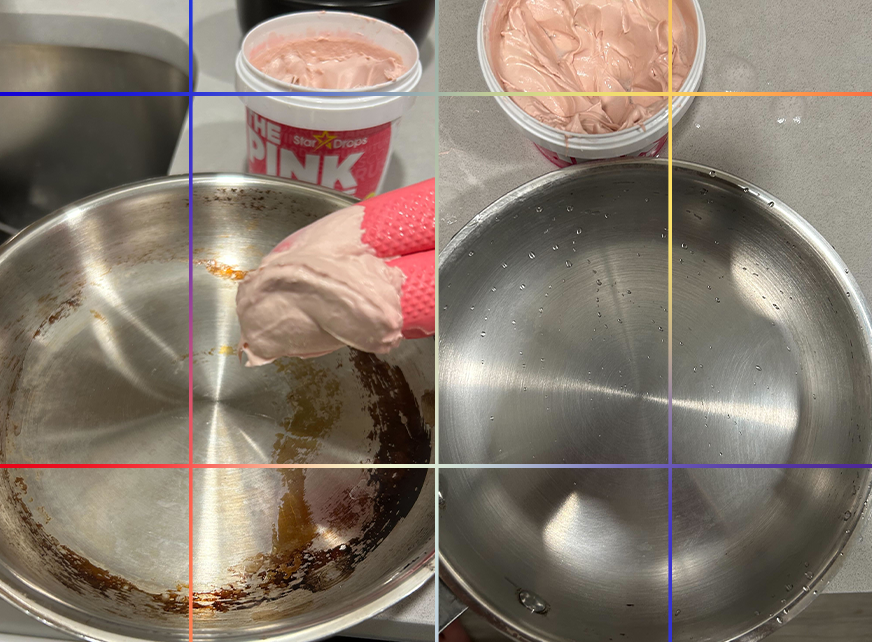 Do I recommend the Pink Stuff? Yes, especially if you're new to cleaning and don't know where to start. The miracle paste is affordable and makes for a great all-purpose cleaner.