A California man convicted of murdering his 19-year-old college classmate 27 years ago was sentenced to 25 years to life in prison Friday.
Paul Flores, 46, was found guilty in October of the first-degree murder of California Polytechnic State University student Kristin Smart. His sentencing brought a close to a case that had gone unsolved for decades and captivated true crime audiences. Flores was only arrested in 2021 after the podcast Your Own Backyard uncovered new evidence, but Smart's body has still never been found.
"After nearly 27 years of unspeakable anguish, the Smart family has finally seen their daughter's killer sentenced," Deputy District Attorney Christopher Peuvrelle said in a statement. "Their strength and determination serve as an inspiration to us all."
Smart was reported missing in May 1996, and several witnesses said that she was last seen with Flores walking back to the dorms from an off-campus party.
During the trial, prosecutors presented evidence that a clandestine grave was underneath the deck of his father's home, and they said they believed it held Smart's remains for some time. Investigators also found human blood beneath the deck, but it was too old to do proper DNA testing.
The trial also included testimony from two women who said Flores had drugged and raped them.
"The district attorney's office acknowledges the witnesses and other testifying victims in this case," prosecutors said after Flores was convicted. "Each showed tremendous courage in coming forward to testify after carrying trauma for so many years."
Flores's father, Ruben Flores, was charged with being an accessory to murder after police said he helped his son hide the body. He was found not guilty at trial.
Though the case had made headlines for years, it gained new attention from Your Own Backyard, a podcast by Chris Lambert, who had grown up passing a billboard seeking information about Smart's disappearance. San Luis Obispo County Sheriff Ian Parkinson credited Lambert with helping to bring Flores to justice. Lambert had interviewed key witnesses, uncovered new details, and provided evidence against Flores.
"We acknowledge the tireless efforts of Chris Lambert in persistently and compassionately keeping the memory of Kristin alive through the podcast Your Own Backyard," the sheriff said.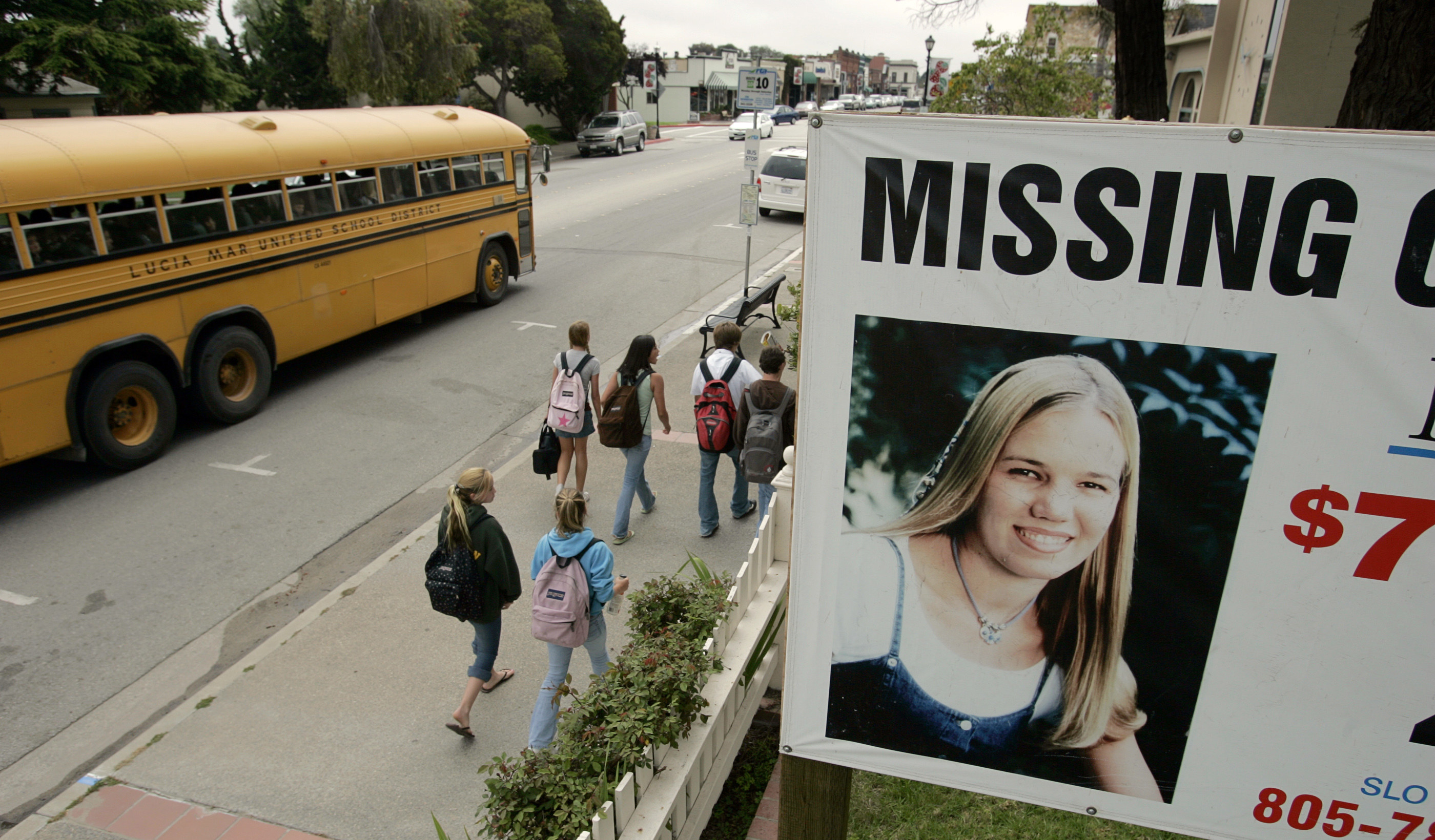 In 2020, Lambert stood in front of the San Luis Obispo Chamber of Commerce and said he was determined to find answers in Smart's death.
"A lot of people dropped the ball on this over the years: Cal Poly, the San Luis Obispo Sheriff's Department, [and] even citizens who knew a little piece of the puzzle but were too afraid to come forward because they didn't want to get wrapped up in something like that," he said. "I tried to remedy that."
At Flores's sentencing hearing, Monterey County Superior Court Judge Jennifer O'Keefe called Flores "a cancer to society" and ordered him to register as a sex offender for life in addition to his prison sentence, according to the Associated Press.
"You deserve to spend every day you have left behind bars," O'Keefe said.