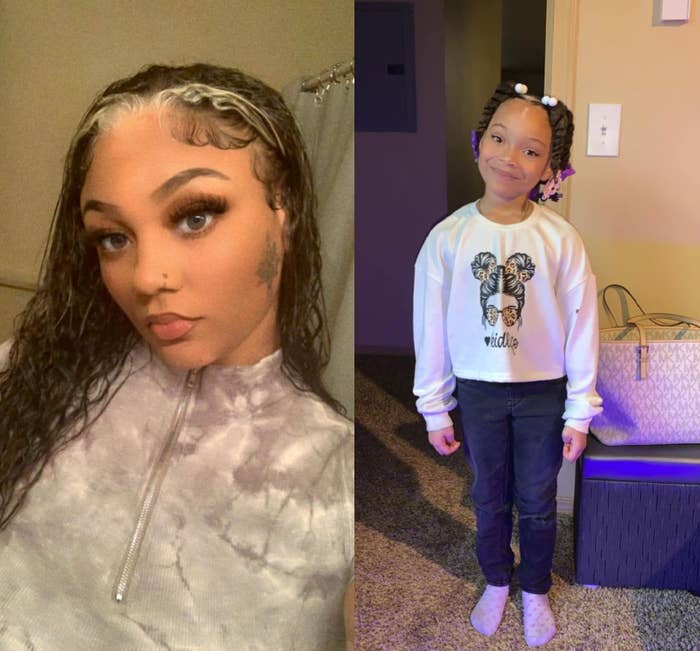 A missing mother and her 7-year-old daughter were found dead in a rural neighborhood in Washington state on Wednesday, and police are considering her ex-boyfriend a person of interest.
Meshay "Karmen" Melendez, 27, and her daughter, Layla Stewart, went missing on March 12, and a witness told police that they'd seen Melendez in her ex-boyfriend's car. Kirkland Warren had previously been arrested for allegedly assaulting Melendez and had been ordered to have no contact with her.
On March 19, as Melendez and her daughter remained missing, Warren was arrested on suspicion of tampering with a witness, fourth-degree assault, drive-by shooting, unlawful possession of a firearm, and violation of domestic violence orders; he remains in custody at Clark County jail.
According to an arrest warrant dated before Melendez's disappearance, Warren was taken into custody on March 2 for allegedly physically assaulting, harassing, and shooting her in December 2022. At that time, he was ordered to have no contact with her.
Police said the two talked about ending their relationship, and Warren had threatened to kill Melendez. Prosecutors determined that he posed an "extreme risk" to her and scored a 31 on a scale that typically goes between 1 and 18 during a danger assessment, according to the arrest warrant.
Warren was released on bail on March 10, only two days before Melendez and her daughter were last seen alive, according to KGW.
Police said that Warren, Melendez, and her daughter were staying over at an acquaintance's home at the time. Court documents revealed that a witness told police she saw Melendez in Warren's car on March 12 "unresponsive and naked from the waist down."
On March 14, a Facebook account belonging to Melendez posted "DND," which could be interpreted as "do not disturb." It's unclear if she was alive at that time or if someone else made the post.
On Wednesday, police said they believed they had found the bodies of Melendez and her daughter "based on unique identifying genetic marks," after they responded to a report from someone who believed they'd seen two "life-sized mannequins" off the roadway in some thick brush.
Warren was previously arrested in 2018 on charges of murder and abuse of a corpse in Arkansas and released on bond. The case has yet to go to trial.
According to data from the National Coalition Against Domestic Violence, more than 10 million adults experience domestic violence annually, and 1 in 2 female murder victims are killed by intimate partners.