Megan Fox deleted photos of Machine Gun Kelly from her Instagram and also shared a post with a caption quoting lyrics from Beyoncé's Lemonade before taking down her account entirely — leaving fans convinced that the couple has broken up.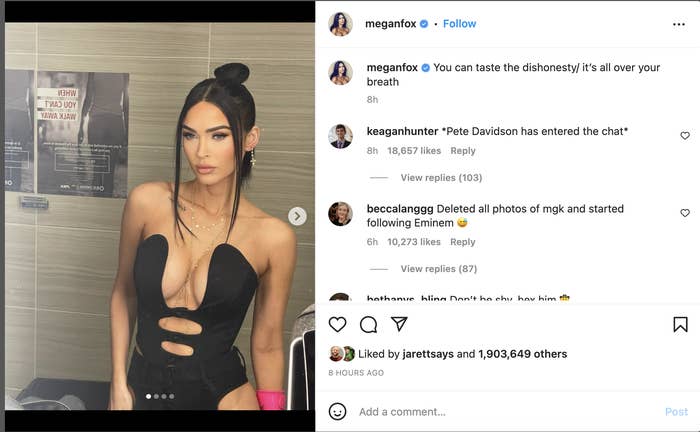 Fox, 36, and 32-year-old MGK — whose real name is Colson Baker — have been together since 2020.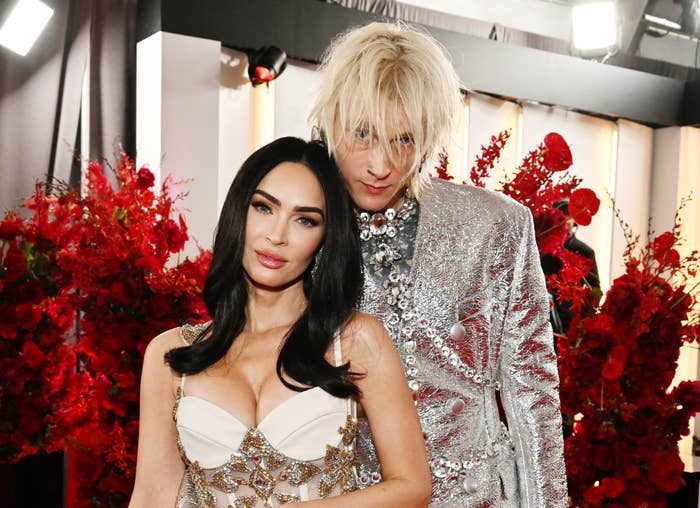 The two announced their engagement two years later, with a very unusual "band of thorns" ring that MGK said he designed himself.
In an interview with Vogue, he revealed that it was embedded with sharp spikes so that when Fox tries to remove the ring, the thorns dig into her finger and cause pain.
That sparked a conversation about consent and what it can look like in BDSM relationships. "I shouldn't be outcast from the feminist community, because that is something that I prefer for myself," Fox went on to tell Glamour. "I feel sexual power in that way, by experiencing it that way."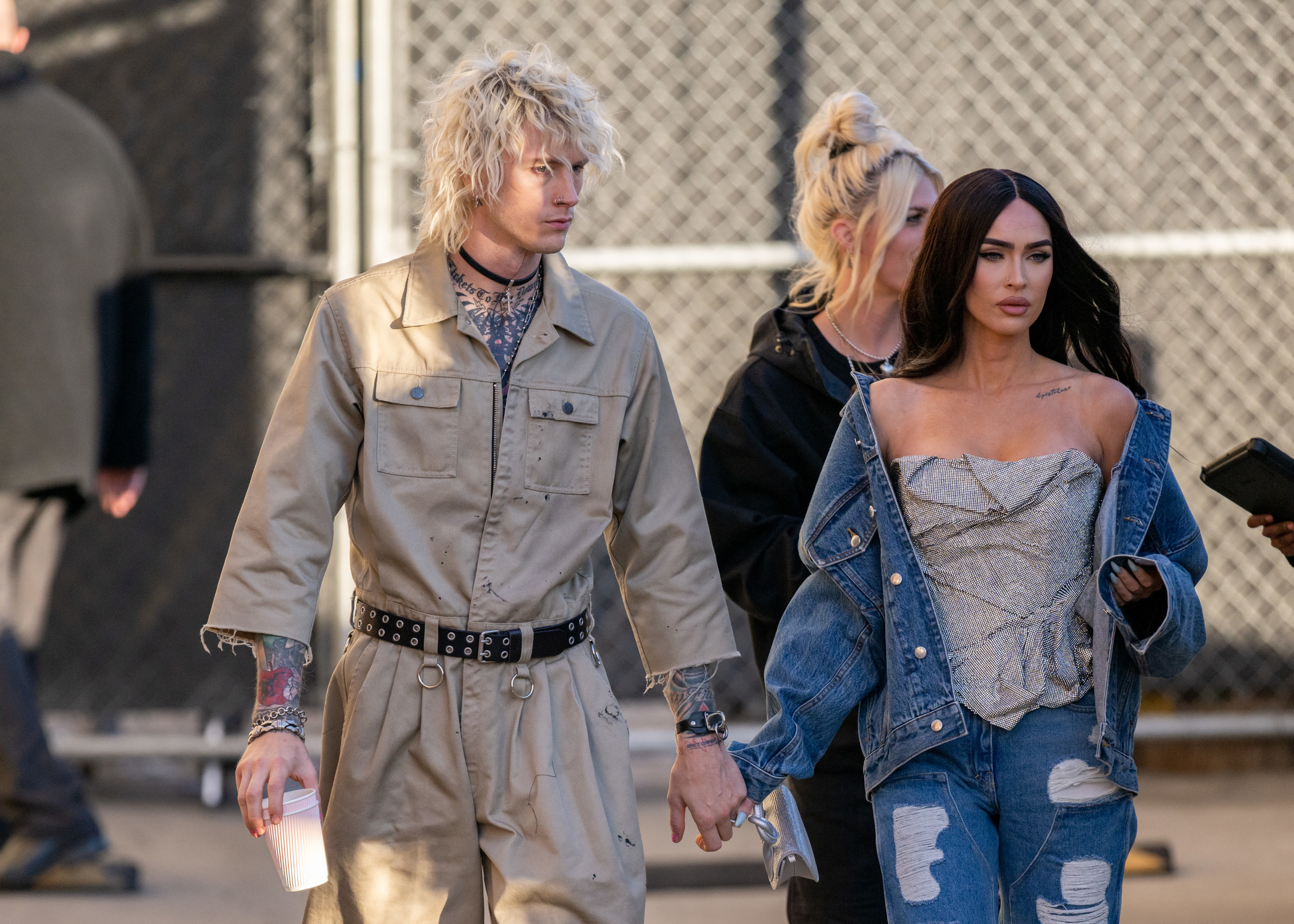 And it seemed, as of last week, anyway, that the couple continued to be on the same page and going strong. Fox attended the Grammys and several parties with MGK, who was nominated for Best Rock Album.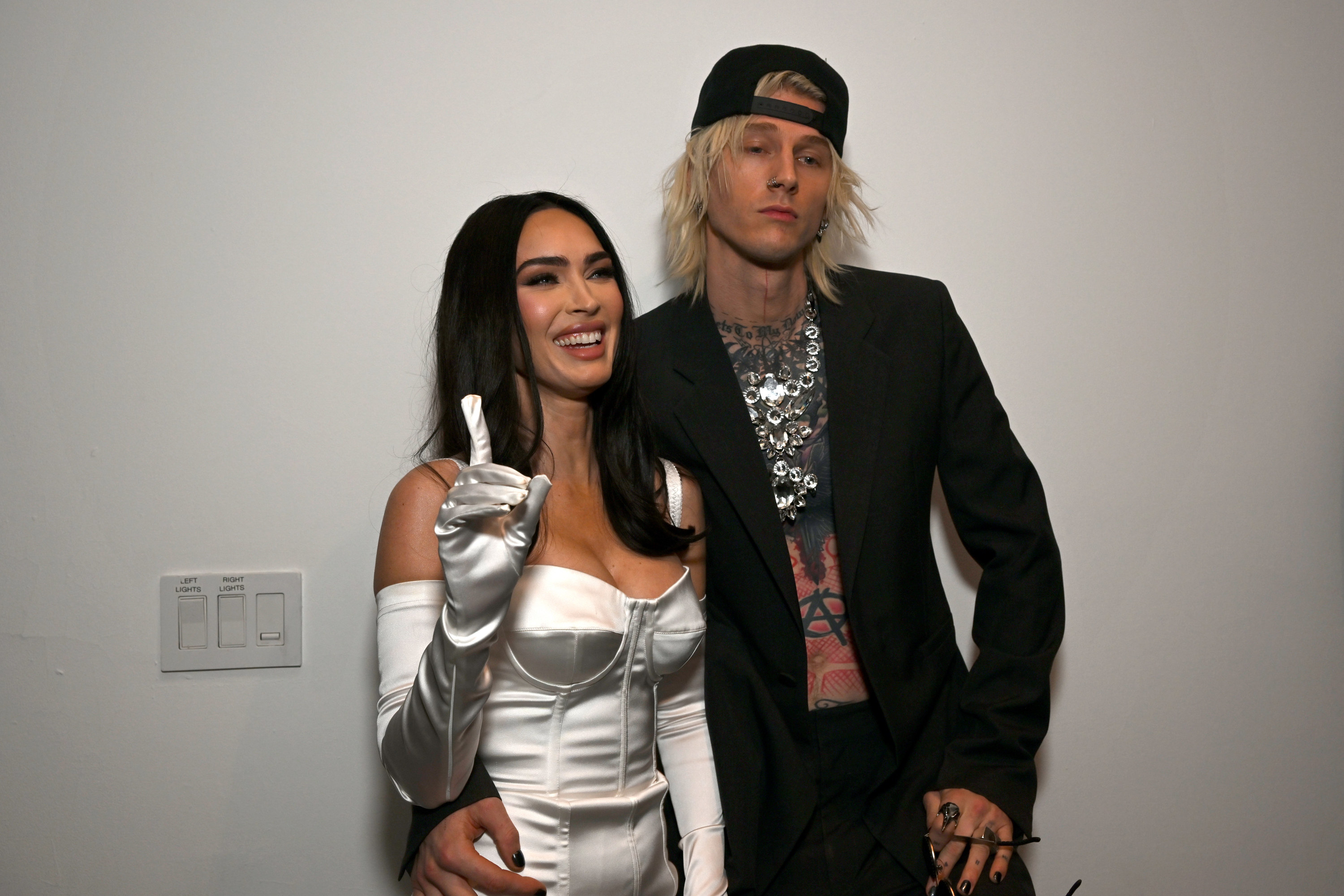 He lost to Ozzy Osbourne, but Fox remained supportive. In a sweet tribute posted to Instagram, she said, "You have handled this process with a grace and maturity that I haven't seen from you before and I'm so proud of you."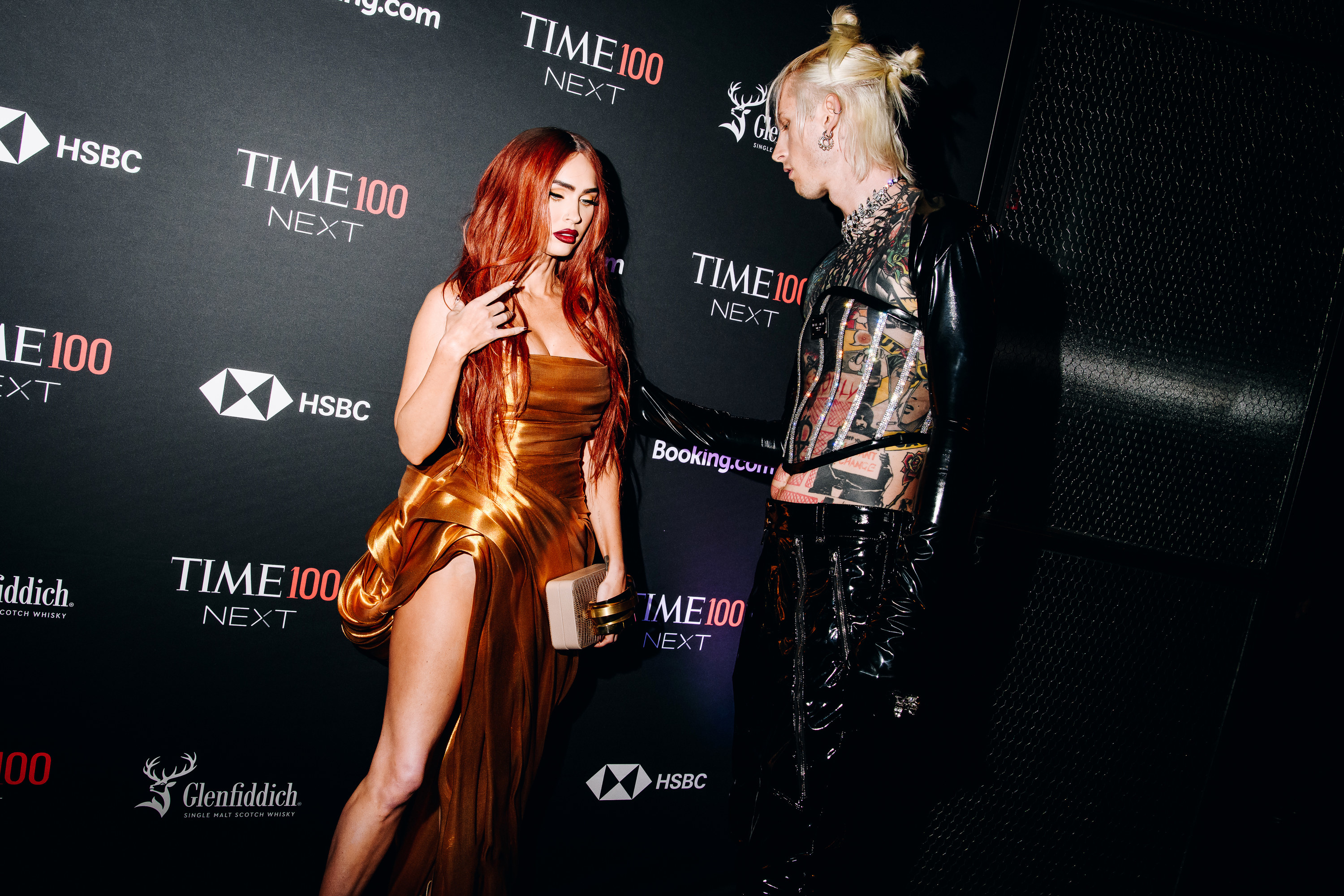 "Although [awards] will come… and this is irrelevant I guess but I will just never ever get over how beautiful your face is. I hope one day you'll see yourself the way I see you. I love you and I'll keep this memory of you forever," she added.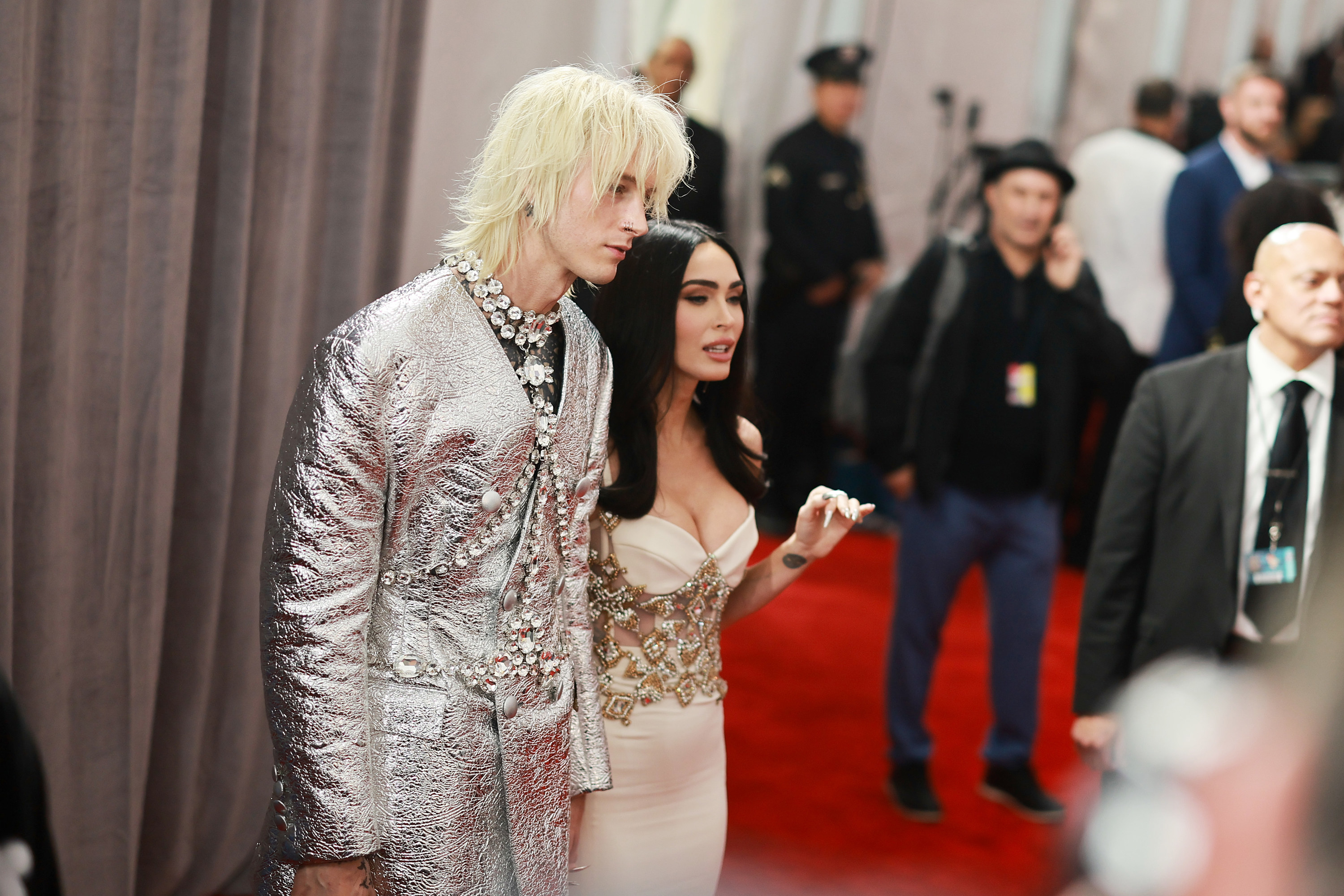 But as of Sunday, that post and every other photo featuring the couple had been removed from her Instagram. She also unfollowed him.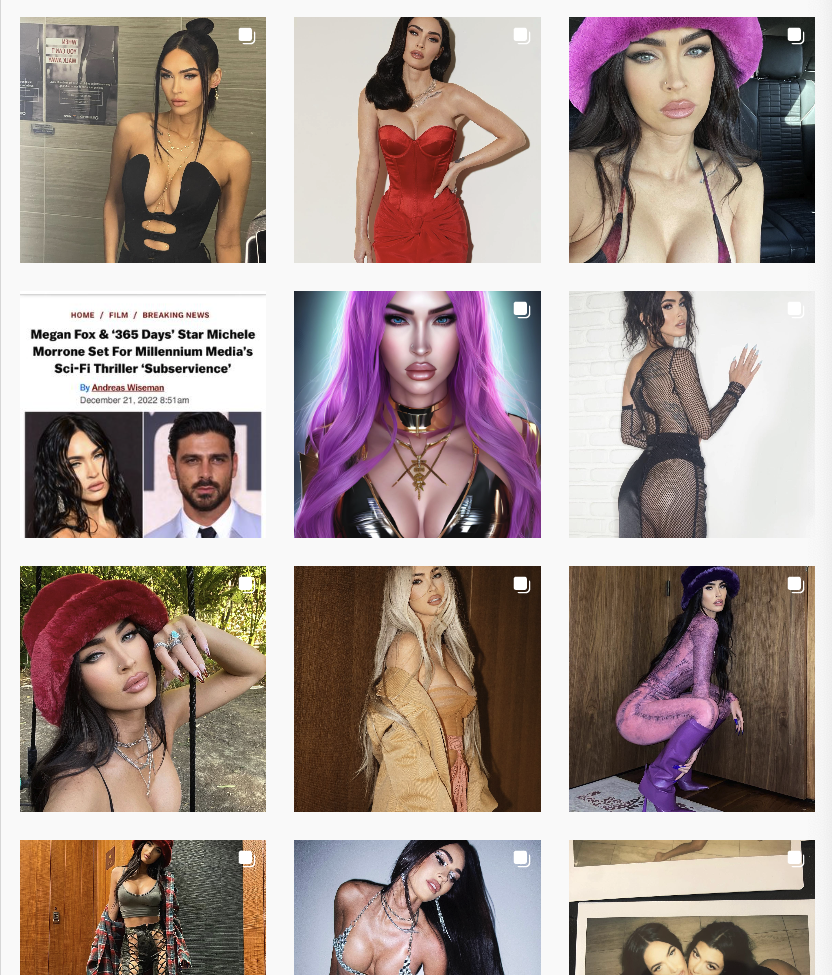 In what some people saw as a petty move, she also followed Eminem, whom MGK famously beefed with.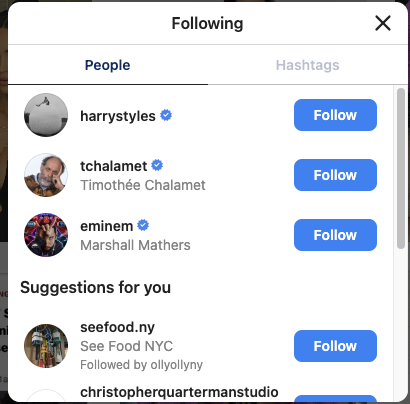 If you don't remember, that feud started in 2012 when then-22-year-old MGK called Eminem's daughter Hailie "hot as fuck." She was 16 years old at the time.
In multiple interviews, MGK claimed his tweet impacted his work, making others distance themselves from him. In 2018, MGK released a diss track about the veteran rapper.
Eminem seamlessly claimed the last word with his own diss track, "Killshot," and since then, MGK has transitioned out of rap to a more pop-punk aesthetic.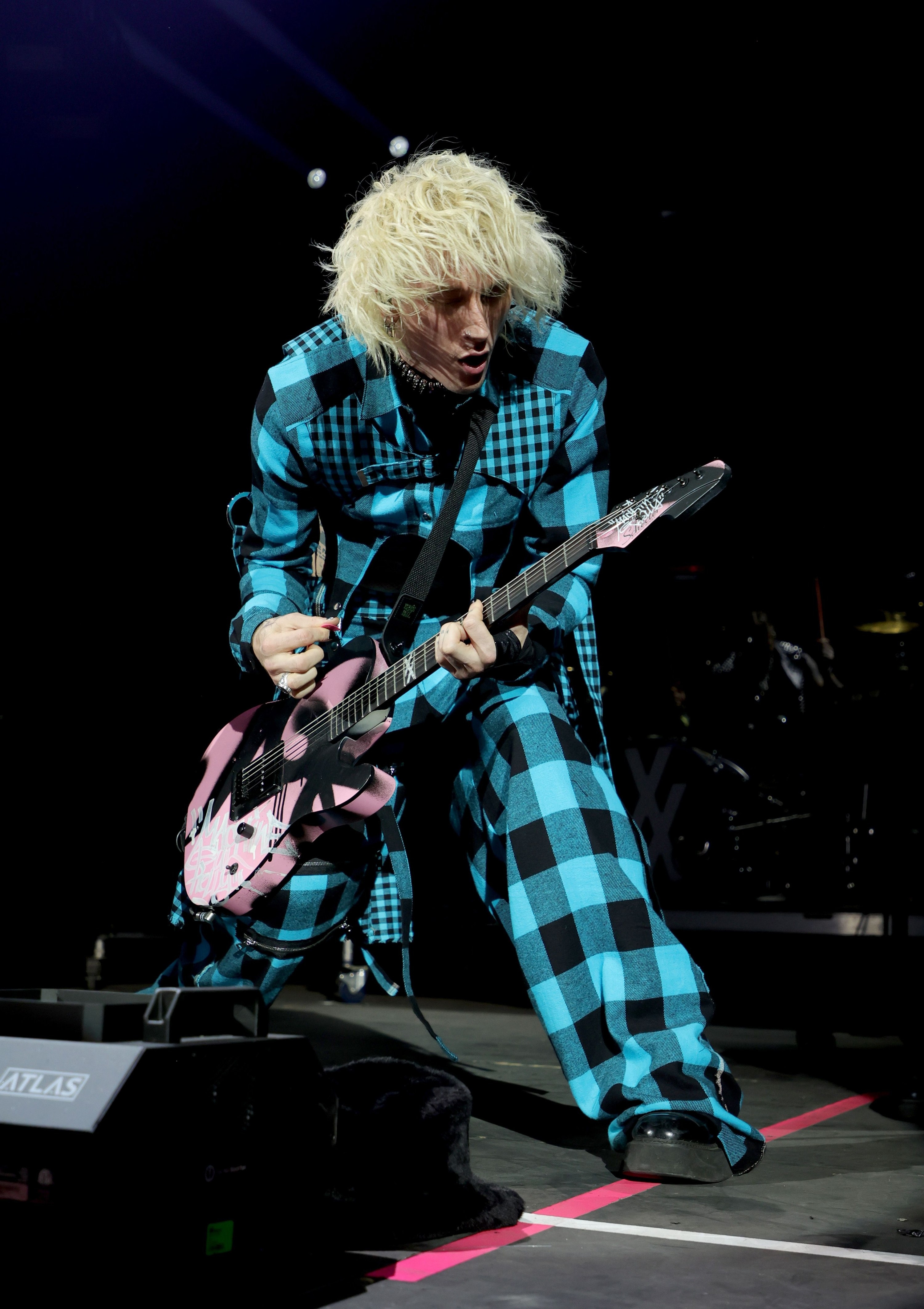 In her Instagram post Sunday, Fox also said, "You can taste the dishonesty/ it's all over your breath," which are lyrics from Beyoncé's song "Pray You Catch Me" from Lemonade — the album infamously about infidelity. Fox also included a photo of a burning envelope in her post.
And after that, she deleted her whole account.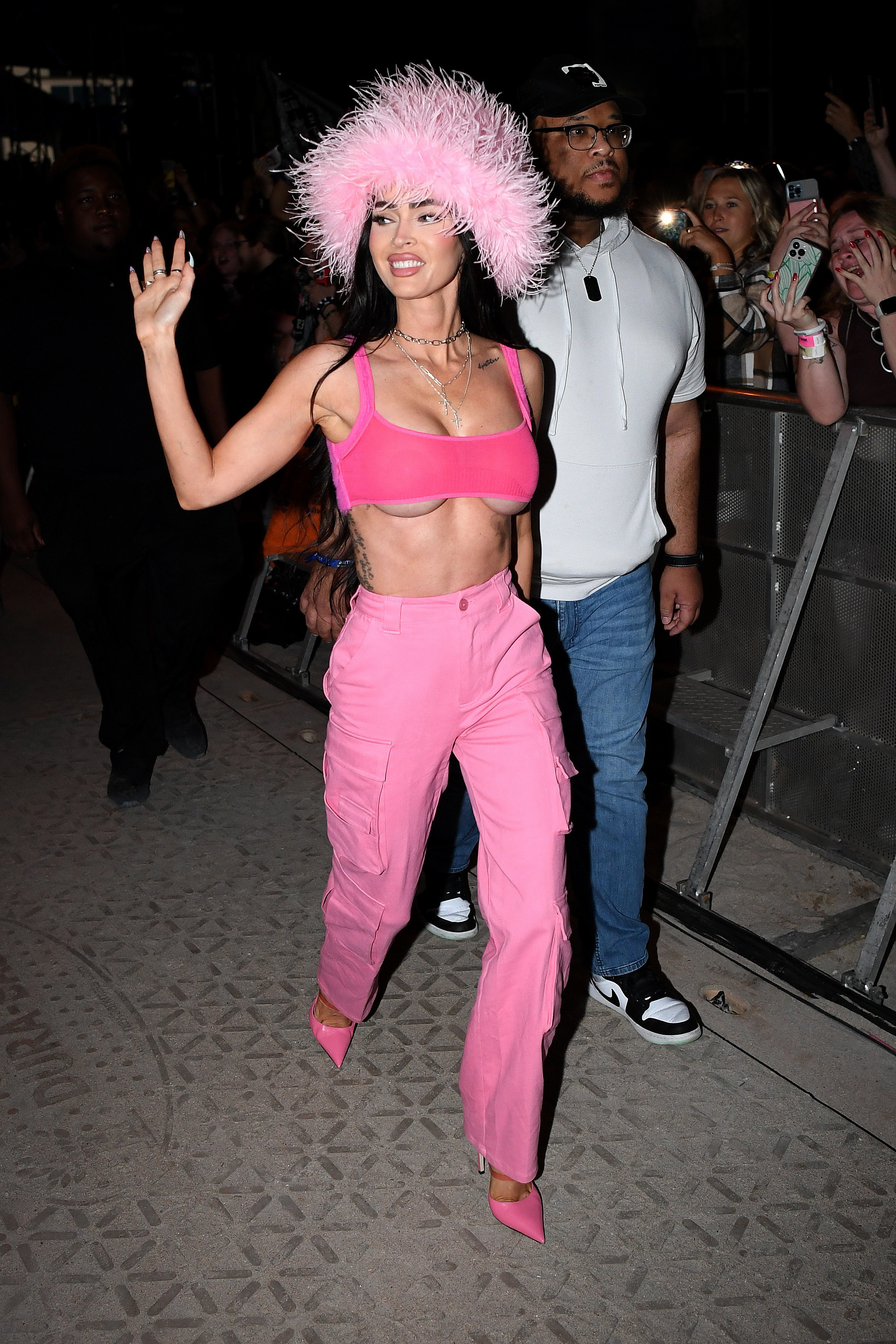 He hasn't posted anything addressing what might have happened between the couple. Representatives for MGK and Fox did not immediately respond to BuzzFeed News on Sunday.
Meanwhile, Fox's fans are cheering on the apparent breakup.
And people are already making predictions about what's next for Fox.