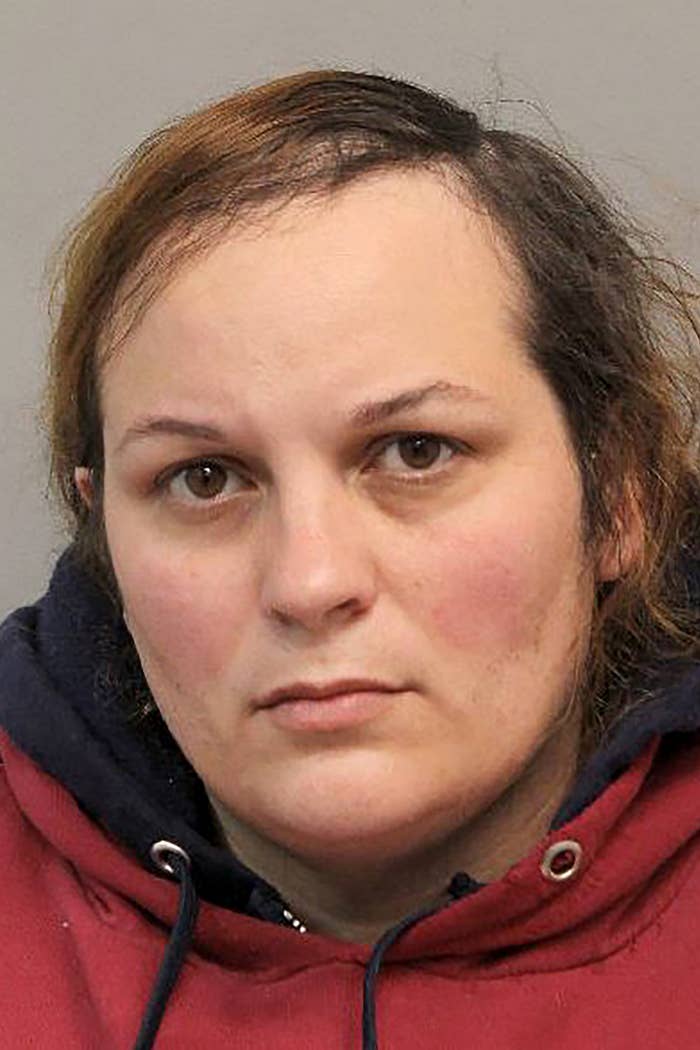 A Texas woman was sentenced to 55 years in prison on Thursday as she pleaded guilty to killing her childhood friend as part of a plot to steal her baby.
Magen Fieramusca, 37, pleaded guilty in an agreement with prosecutors in Travis County Criminal Court to the murder of her friend Heidi Broussard, 33, prosecutors announced.
Broussard was reported missing in December 2019, a month after she had given birth to a daughter. She was strangled with a dog leash, and her body was eventually found in the trunk of Fieramusca's car at her home in Houston. Authorities found the baby girl named Margot inside Fieramusca's home, and she was later reunited with her father and Broussard's fiancé, Shane Carey.
She was initially arrested on suspicion of kidnapping and tampering with a corpse, but in a later indictment, authorities laid out the plot: Fieramusca had pretended to be pregnant the same time Broussard was pregnant and planned to eventually pass off the baby as her own, prosecutors said.
As part of her plea deal, Fieramusca waived her right to appeal.
"We are hopeful that this outcome will bring some closure to the Broussard and Carey families and help them continue their healing process," Travis County District Attorney José Garza said in a statement. "This outcome will save the families from having to endure the difficult post-conviction litigation process. We are grateful to our prosecutors and law enforcement partners who worked tirelessly on this case and secured justice for the victim's families and our community."
Judge Selena Alvarenga told Fieramusca in court that she had "destroyed an entire family" and that no matter her sentence, nothing can make Broussard's family whole again, the Austin American-Statesman reported.
"I think it is difficult, if not impossible, to find justice and any sort of resolution to this horrendous crime. Ms. Fieramusca, the fact is that by your actions you have deprived an innocent child, an innocent baby, the opportunity of growing up with her mother next to her," Alvarenga said in court.
Tammy Broussard, Heidi's mother, also appeared in the courtroom on Thursday to commemorate her daughter.
"This is something I never imagined in my whole life, me and my husband," she said, according to Fox 7 Austin. "She was just so much fun and so full of life, and now it's been taken from her.
"Heidi's hugs were strong, full of love. They lingered in the atmosphere. I still feel them now. She loved beyond measure, and she never gave up on anywhere. When I think of her, which is every moment, in everything I do, I ask, what would Heidi do? It gives me comfort."