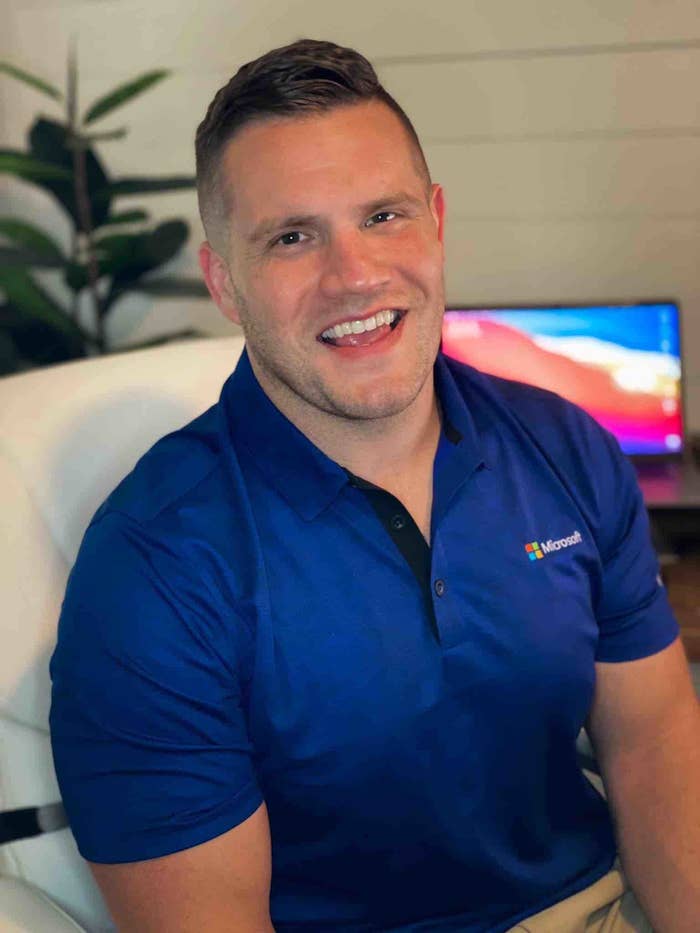 A Florida man is accused of hiring someone to kill his wife's ex-husband, a Microsoft executive who was fatally shot in front of his young daughter last year.
Prosecutors announced the arrest of 35-year-old Mario Fernandez Saldana on Thursday on charges of conspiracy to commit murder, solicitation to commit a capital felony, child abuse, and murder in the killing of Jared Bridegan on Feb. 16, 2022.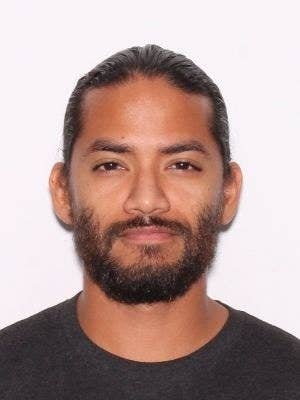 Fernandez Saldana is currently married to Bridegan's ex-wife, Shanna Gardner-Fernandez. Bridegan and Gardner-Fernandez had two children together, she filed for divorce in 2015, and both went on to remarry.
According to Saldana's arrest warrant, before his death, Bridegan had just dropped off the 9-year old twins with Gardner-Fernandez.
On the ride back home, with his 2-year-old daughter in the back seat, Bridegan pulled his car over after noticing a tire blocking the road. As Bridegan came out of his car, he was ambushed and allegedly gunned down by 61-year-old Henry Tenon. The toddler was not harmed, according to the document.
Police said the tire was placed there on purpose by Tenon to make Bridegan get out of his car.
Tenon was arrested in January and originally pleaded not guilty to the murder. But on Thursday, prosecutors announced he had pleaded guilty to second-degree murder with a weapon and will testify against Fernandez Saldana as part of his plea agreement.
Tenon is scheduled to be in court June 14.
According to the arrest warrant, investigators discovered that Fernandez Saldana wrote three checks to Tenon and the two had contacted each other over the phone numerous times from February to June 2022.
State Attorney Melissa Nelson said that Fernandez Saldana was Tenon's former landlord.
Speaking at a press conference on Thursday, Kristen Bridegan, Jared's wife, said she felt "great relief" knowing that Tenon and Fernandez Saldana are behind bars and "no longer a threat" to her and her children.
"We are also still angry — angry that they were walking free while we were grappling with the reality that Jared wouldn't be here for any future memories, vacations, or tender moments with our kids," she said.
Prosecutors described the relationship between Gardner-Fernandez and Jared as "contentious." Proceedings in their divorce case continued for years after the marriage was dissolved, regarding matters including financial support and custody of their children.
Since Bridegan's death, Gardner-Fernandez has also become the center of tabloid coverage that speculated the divorce was a factor in the killing. Paparazzi photos were taken of her and her family.
"Talk about a violation of privacy. That was something not… it pulled the rug out from underneath us. Because my kids know they were photographed. And they were worried. They were worried that their images are out there, they were worried people might be following us," Gardner-Fernandez told local news outlet Action News JAX in June, five months after her ex-husband's death.
She also told the outlet she had nothing to do with her ex-husband's death, saying she had no clue if the ambush was targeted.
"I do not have any idea. I... As I said, we've been divorced," she said at the time. "We don't run in the same social circles. All I know is that I would never want anyone to go through this."