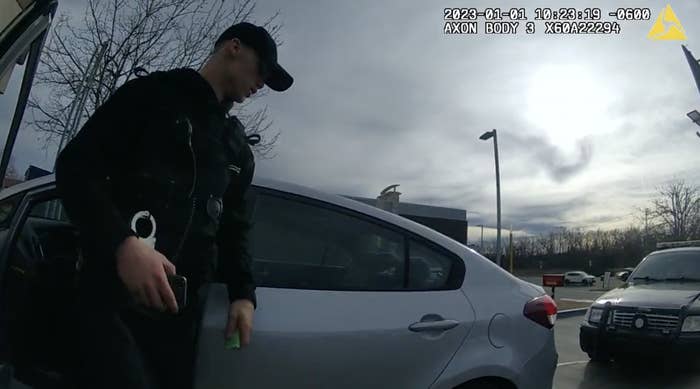 A 19-year-old Tennessee man was arrested New Year's Day after authorities said he pulled over several people while impersonating a police officer.

Jackson Jones, 19, was wearing a black bulletproof vest with a "Sheriff" patch on it — along with a duty belt with knives, a flashlight, and handcuffs — when he was questioned by authorities, according to a statement by the Oklahoma County Sheriff's Office.
According to the sheriff's office, Jones told deputies he was wearing the vest only because it was comfortable, and he said that he worked for the Campbell County Sheriff's Office in Tennessee.
According to authorities, a person who was pulled over by Jones became suspicious after he claimed to be an undercover officer and acted aggressively.
Sheriff Tommie Johnson III said in the statement to call 911 if you ever don't believe you are being pulled over by a real officer.
"911 operators will be able to tell you for sure whether there are any officers conducting traffic stops in your area." Johnson wrote.
According to jail records, Jones was booked on transporting an open container of beer and impersonating a police officer. It was not immediately clear whether Jones has an attorney.
The sheriff's office added that Jones's cousin, who serves as jail administrator in Campbell County, told authorities that Jones previously worked at the jail — and no longer has that job after he impersonated an officer there, too.