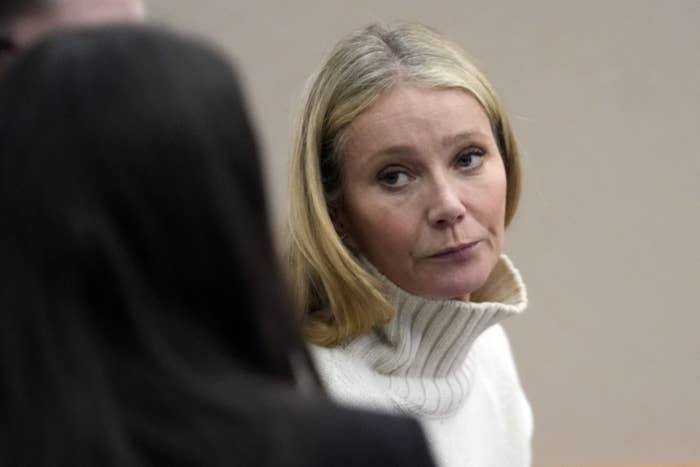 Attorneys for a retired Army optometrist said he was left with permanent brain injuries after he and Gwyneth Paltrow crashed while skiing at a Utah resort in 2016, but attorneys for the Academy Award winner and wellness mogul accused him of being overly dramatic.
Terry Sanderson, 76, originally sued Paltrow for $3 million, which was then reduced to $300,000, after he said she crashed into him while not paying attention to her surroundings at Deer Valley Resort in Utah, and on Tuesday, the trial over the lawsuit began. Paltrow has countersued, seeking only $1 and her legal expenses covered. Steve Owens, Paltrow's attorney, called Sanderson's claims "utter BS" and alleged that he was actually the one who rammed into her, describing it as a "full-body blow" that left Paltrow with minor injuries.
Sanderson has said he broke four ribs and sustained a concussion and the traumatic brain injury after Paltrow crashed into him from behind, and during opening statements on Tuesday, his attorney, Lawrence Buhler, said he would present data that could prove the injuries hurt Sanderson's "ability to cope with life."
"Distracted skiers cause crashes," Buhler said. "Defendant Gwyneth Paltrow knew that looking up the mountain and to the side, while skiing down the mountain, was dangerous."
Buhler said Paltrow continued skiing downhill after she hit Sanderson, leaving him disoriented, and he needed to be rescued by the ski patrol to be taken to receive medical attention. At the time of the incident, Buhler added, Paltrow's ski instructor yelled at Sanderson.
Along with medical experts to show the extent of Sanderson's alleged injuries, Buhler said two of his daughters and ex-girlfriend will testify about how his brain injury impacted him.
Owens, Paltrow's attorney, disputed Sanderson's claims of a permanent brain injury, stating that neuropsychological assessment records from the months after the incident showed that his brain functions were normal to above average.
"His memories of the case get better over the years," Owens said. "That's all I'm gonna say. That's not how memory works."
He also showed the jury a message that Sanderson sent to his daughter hours after the injury, which said "I'm famous," with GoPro footage of the crash attached.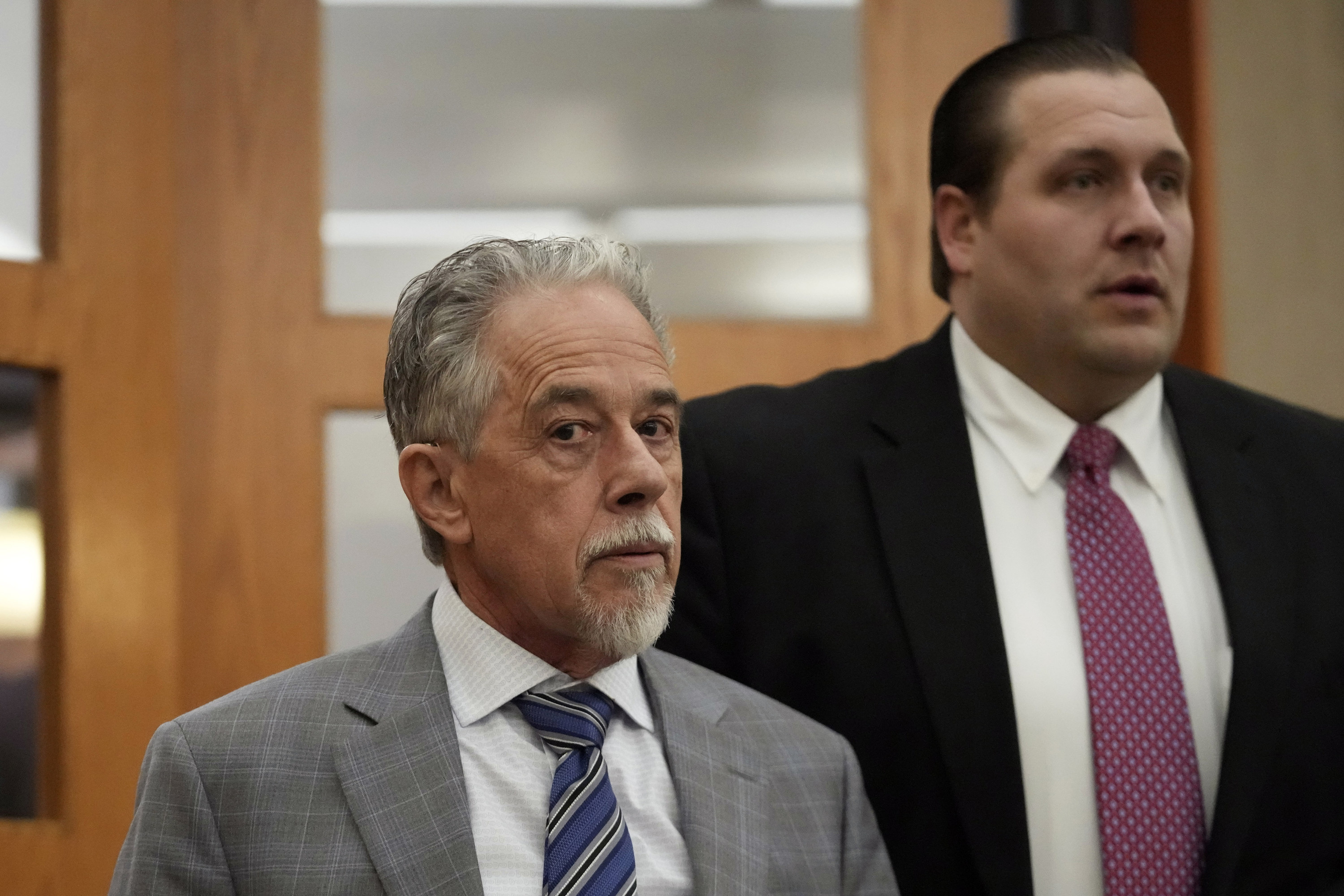 She then replied, "Dad, I cannot believe how unlucky and how crazy this all is. I can't believe this is all on GoPro. What are the chances? I'm so glad you're okay," according to the evidence Owens presented.
Owens added he will call another one of Sanderson's daughters to testify that his relationship with his family was estranged before the crash, refuting Sanderson's claims about how his life has changed since.
Paltrow's ski instructor also wrote his account of the crash, Owens said, which will show that Sanderson hit Paltrow from behind. Immediately after the crash, the attorney added, Sanderson even apologized to the actor.
"He said I'm sorry. He doesn't deny saying I'm sorry," Owens said. "He doesn't remember it, but he doesn't dispute it.