All cameras were focused on Gwyneth Paltrow over the last two weeks as the actor and wellness influencer appeared in Utah court over a ski collision that occurred in 2016. 
The Goop mogul and Academy Award winner chose to keep a low profile with outfits that said quiet luxury; she was ultimately found not liable for the crash, and the man who sued her was ordered to pay $1 and her legal bills. 
Also referred to as being "low-key rich" or having "stealth wealth," a term embodied by Succession, Paltrow's outfits embodied the phrase "money talks but wealth whispers." She consistently ditched logos. She traded gaudy prints and eye-catching trends for shades and fabrics that didn't scream, "I'm rich," but subtly mentioned it.
It was bespoke, and everyone noticed.
Day 1: Ray-Ban aviators, an opening statement piece
Day 2: Paltrow represents herself with her own clothing line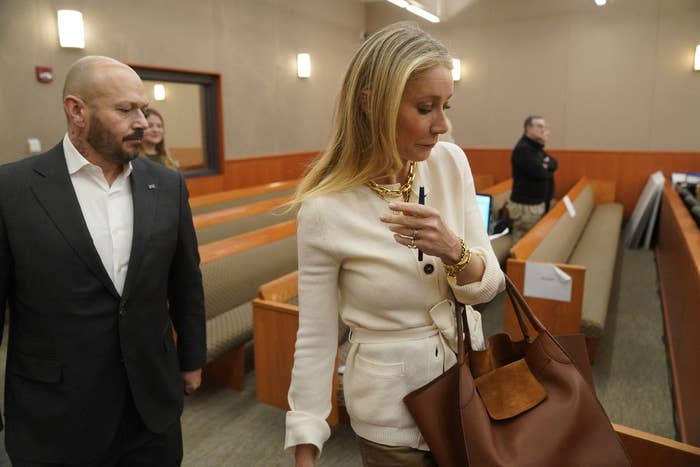 Day 5: It's giving Wednesday Addams
Day 7: Funeral attire for the courtroom
Day 8: Yacht club aesthetic