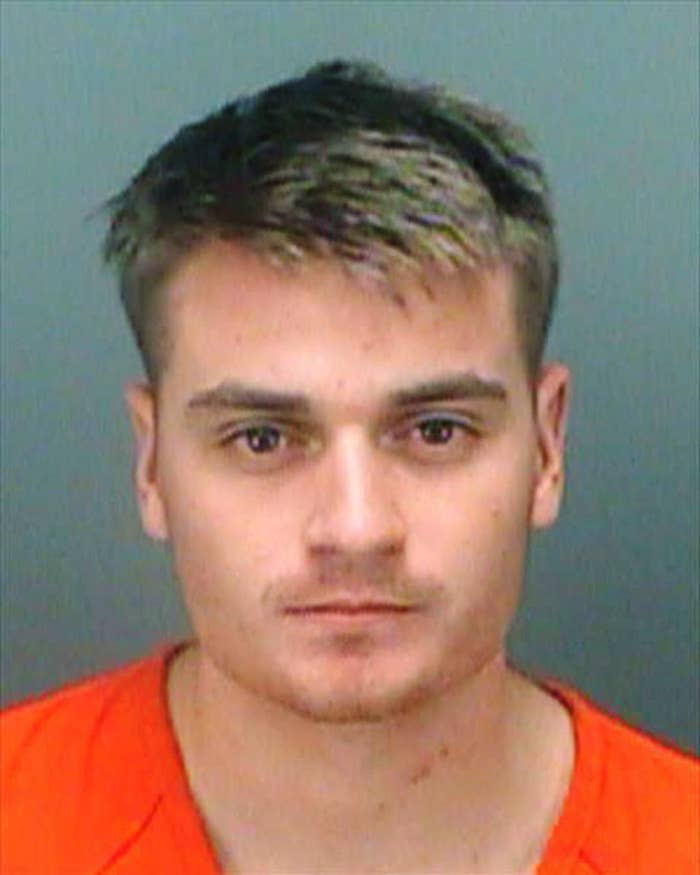 Two people, including a neo-Nazi leader, are facing federal conspiracy charges for allegedly scheming to shut down Baltimore's power grid in what authorities described as a racially motivated plot.
Brandon Russell, 27, of Florida, and Sarah Clendaniel, 34, of Maryland, were arrested last week on one count each of conspiracy to destroy an energy facility, the Department of Justice announced Monday. US Attorney Erek L. Barron said the two aimed to completely destroy Baltimore by shooting several electrical substations in the city.
"This alleged planned attack threatened lives and would have left thousands of Marylanders in the cold and dark," Barron said in a statement. "We are united and committed to using every legal means necessary to disrupt violence, including hate-fueled attacks."
According to a criminal complaint, Russell had been encouraging an FBI informant to carry out attacks on electrical substations and power transformers since June 2022. He told the FBI source that "putting holes in transformers" was "the greatest thing somebody can do." Russell is a leader of the Atomwaffen Division, a violent extremist group that has targeted racial minorities, the government, journalists, and critical infrastructure, officials said. According to the Southern Poverty Law Center, the group is influenced by the ideas of Charles Manson and other extremists, and its goal is to usher in "the collapse of civilization."
In January, the neo-Nazi leader connected the informant to Clendaniel and asked them to assist her with obtaining a firearm after he said her weapon was stolen. Clendaniel, who was previously convicted of robbing a convenience store with a "large butcher knife" in 2006, told the informant that she had a terminal kidney illness and wanted them to obtain a rifle for her so she could "accomplish something worthwhile" before her death.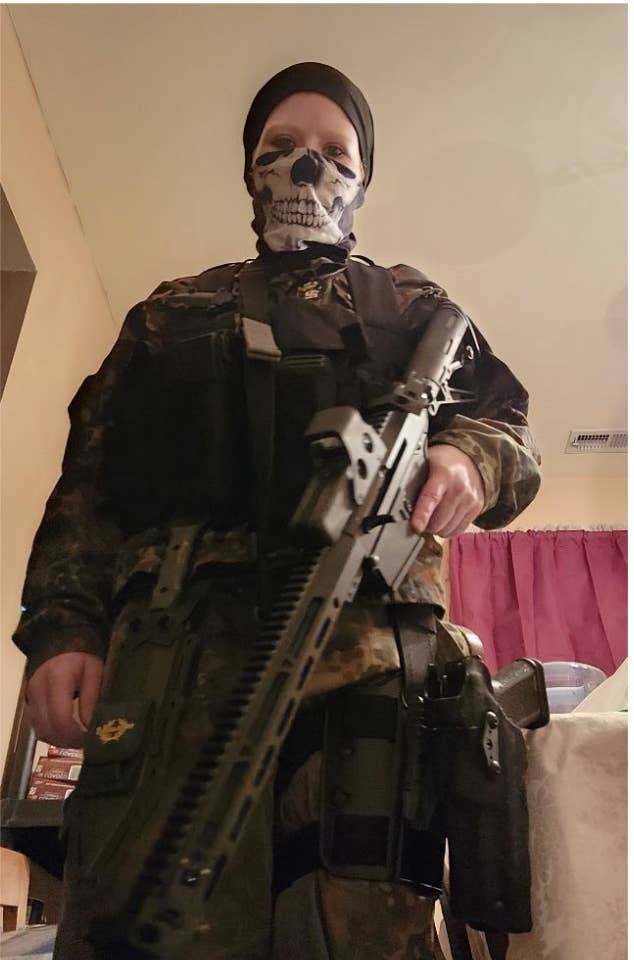 Over the course of a few weeks, Clendaniel identified five substations she planned to attack and the weapons she needed to carry it out, saying she wanted to hit all five "in one day," according to the complaint.
"It would probably permanently completely lay this city to waste if we could do that successfully," Clendaniel told the informant, according to the criminal complaint affidavit.
Officials said Russell and Clendaniel were "racially or ethnically motivated extremists" and that the plot to attack the city substations was driven by their ideology of "racially-motivated hatred." More than 61% of Baltimore residents are Black, according to US Census data.
"They had extremist views, and in order to further those views they hoped that conducting this violent act was gonna bring light to that," Thomas Sobocinski, special agent in charge of the FBI's Baltimore office, said during a news conference Monday.
Russell first came onto law enforcement's radar back in 2017 when his roommate, Devon Arthurs, killed two other roommates. During the investigation into the murders, Arthurs told police that Russell was the leader of a neo-Nazi group and that he and the other roommates had been planning to attack power lines and a nuclear power plant in Florida.
Russell was subsequently charged and ultimately pleaded guilty to several federal charges, including possession of an unregistered destructive device. He was sentenced to five years in prison plus three years of supervised release. At the time of his arrest, he was still under supervised release, according to the complaint.
Officials did not describe the nature of Russell and Clendaniel's relationship. However, according to the complaint, the two had been communicating with each other since at least 2018 when they were both incarcerated at separate facilities.
According to the complaint, their relationship continued after they were released from prison, and in text message conversations they talked about "having kids together" while also discussing "warfare" and "illegal things." In one message, Russell told Clendaniel "going to prison was worth it because I might not have met you otherwise."
If convicted, each faces a maximum sentence of 20 years in federal prison. Both Russell and Clendaniel appeared in court in their respective states on Monday. Russell was ordered to appear on the charges in Maryland, where the case was filed, according to court records. Clendaniel is due back in court next week for a preliminary hearing, according to CNN.