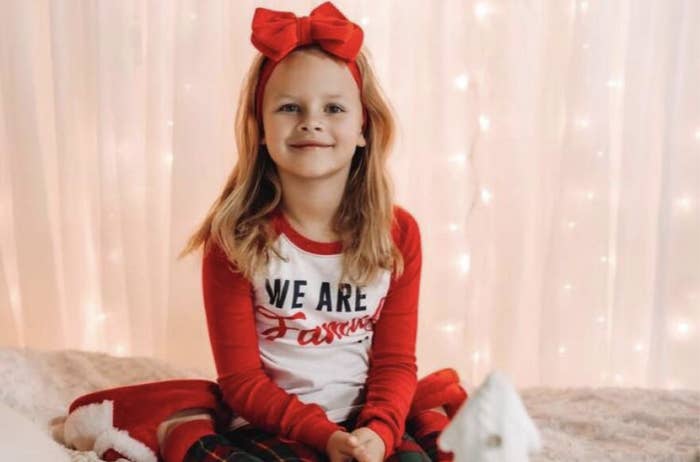 The parents of a 7-year-old who was allegedly killed by a FedEx contractor have filed a wrongful death lawsuit against the company.
Maitlyn Gandy on Friday joined a wrongful death lawsuit filed in the death of her daughter, Athena Strand, which was originally filed in December 2022 by Athena's father, Jacob Strand.
Athena's body was found near a country road about 6 miles from her home two days after she was reported missing on Nov. 30, 2022. Police said delivery driver Tanner Horner confessed to accidentally hitting Athena with his van, which left her injured, and then strangling her after she said she was going to tell her father.
The lawsuit named Horner, along with his employer Big Topspin, a subcontractor of FedEx. Gandy and Strand accused the companies of negligence in hiring, training, and supervising Horner, claiming they recklessly employed him and failed to properly investigate his criminal and employment history.
In the court filing for Gandy to join the lawsuit, her attorneys wrote that they were seeking to effect change at FedEx, noting that consumers trust the company and its drivers.
"It is about implementing better hiring, training, and supervising practices to prevent vicious killers from arriving at our doorsteps bearing an insignia that has been cultivated to instill trust," they wrote. "It is about preventing billion-dollar organizations from insulating themselves from liability by using fly-by-night contractors instead of acknowledging the responsibility they bear when we trust them to come on our property, to our doorsteps, and even inside our homes."
Horner was indicted on murder and kidnapping charges on Feb. 16 and is being held on bonds totaling more than $1,500,000, according to booking records. Horner is also facing four charges of sexual assault of a child in a case unrelated to Strand's.
The family is seeking more than $1 million in relief.
In a statement, a spokesperson for FedEx told BuzzFeed News that they are aware of the complaint filed. "Our thoughts remain with the family of Athena Strand in the wake of this tragedy," the spokesperson said.