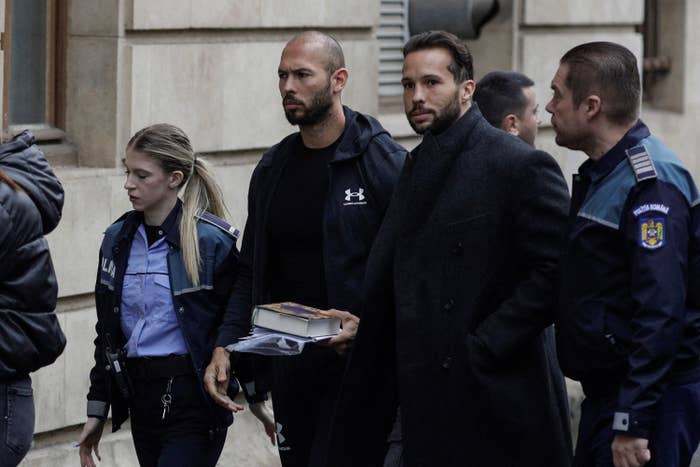 Romanian authorities hauled away a fleet of cars belonging to misogynist influencer Andrew Tate along with other assets worth $3.9 million on Saturday from a compound near Bucharest.
Tate was arrested on Dec. 29 in Bucharest along with his brother, Tristan Tate, and two Romanian women in connection with an organized crime, human trafficking, and rape investigation. Romanian media has reported they are suspected of kidnapping young women and exploiting them in sexually explicit videos to be sold via websites such as OnlyFans.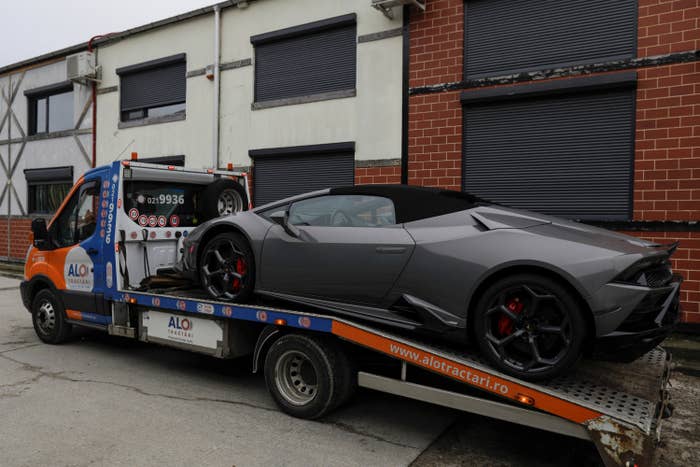 A day before his arrest, the 36-year-old self-described "success coach" got into a Twitter fight with the 20-year-old Swedish climate activist Greta Thunberg over the emissions of his 33 luxury cars.
In a statement on Saturday, Romania's National Agency for the Administration of Unavailable Assets said it seized 15 luxury cars, including a blue Rolls-Royce, a Ferrari, a Porsche, a BMW, an Aston Martin and a Mercedes-Benz. Journalists in Romania captured photos and video of them being loaded onto trucks on Saturday and hauled away.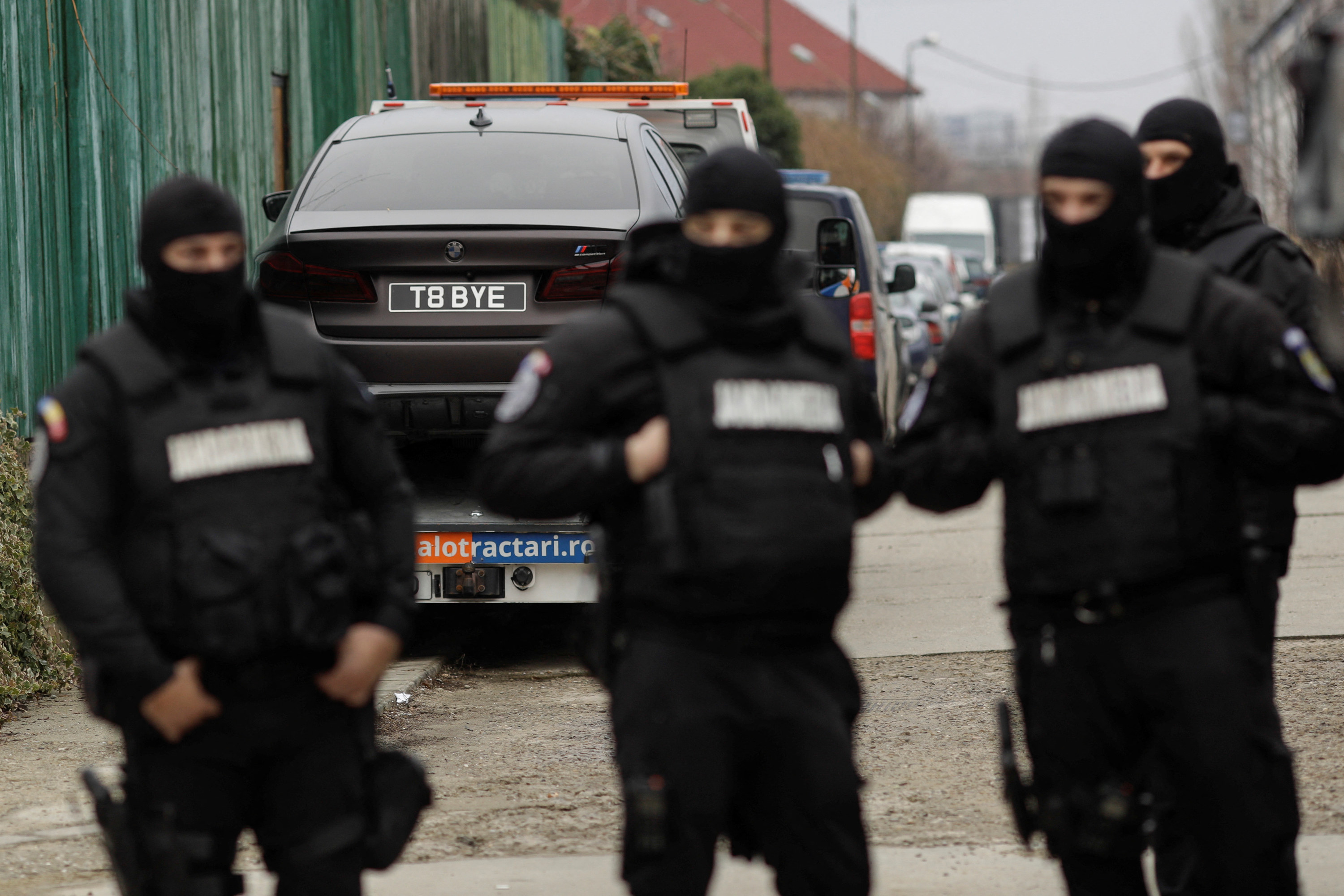 Romania's anti–organized crime agency, DIICOT, previously announced other seizures of cars and property.
In the seizures announced Saturday, authorities also removed 14 designer watches and cash in several different currencies.
A DIICOT spokesperson told the Associated Press that if authorities found that Tate and his brother gained money through illicit activities, the seized assets could be auctioned off and the proceeds used to cover victim compensation and investigation expenses.
Last week, a judge upheld a 30-day detention order for Tate and his brother, citing the possibility that they could attempt to flee the country while the investigation remains underway.
Correction: Greta Thunberg is 20 years old. Her age was misstated in a previous version of this post.