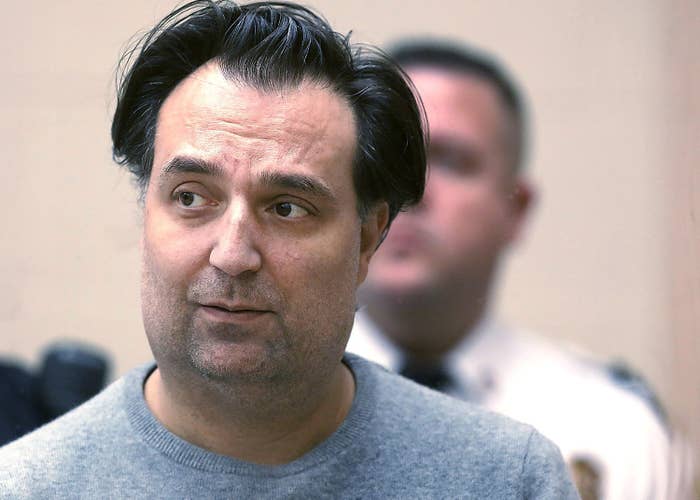 The husband of a missing Massachusetts woman has been charged with her murder, authorities said on Tuesday.
Norfolk District Attorney Michael W. Morrissey announced the charge on Tuesday, adding that an arrest warrant has been issued for Brian Walshe. He had previously been charged with making misleading statements to the police that authorities said caused a delay in the search efforts for his wife, Ana Walshe. He has pleaded not guilty to that charge and is in jail.
Ana Walshe was reported missing on Jan. 4 after she failed to show up for work in Washington, DC. When police searched her home in Cohasset, Massachusetts, they found a damaged bloody knife.
Morrissey didn't immediately say what led to the new murder charge against her husband. Evidence will most likely be presented at his arraignment, which could be as early as Wednesday morning, the district attorney said.
Walshe had originally told police that he last saw his wife on New Year's Day, when she took a rideshare to the airport to travel to Washington D.C where she worked.
Investigators say that Ana Walshe did not book a rideshare and was not scheduled on a flight to DC.
Last week, prosecutors revealed that police found possible evidence, including blood and a damaged bloody knife at their family home, as well as surveillance footage of Brian Walshe spending $450 at Home Depot on cleaning products such as mops and tarps.
"These various statements caused a delay in the investigation to the point that during the time frame when he didn't report his wife and gave various statements, that allowed him time to either clean up evidence, dispose of evidence, and cause a delay," prosecutor Lynn Beland said.
According to court documents, Walshe has been monitored under house arrest since he pleaded guilty to charges in connection to a scheme of selling fake Andy Warhol artworks in 2018.