A humanitarian aid worker participating in rescue efforts in Turkey described the first 72 hours after the area was hit by a devastating earthquake as "unprecedented."
Salah Aboulgasem, 36, told BuzzFeed News via a late-night WhatsApp call that the level of destruction is even worse than it seems.
"I'm sure that the images that are being shown all around the world are very difficult," he said. "But seeing it here, meeting people, looking into the eyes and seeing the suffering that people are facing is something [at a] completely different level."
Aboulgasem, who has 16 years' experience in humanitarian aid, is a worker with Islamic Relief, a nonprofit organization that has been assisting search and rescue teams by providing shelter, medical aid, and food in Turkey and Syria in response to the deadly earthquakes. He arrived in Gaziantep, a province in southern Turkey, on Monday to aid in the emergency response efforts after the region experienced a catastrophic 7.8-magnitude earthquake. At least 20,000 people were killed in the disaster.
According to a statement released on Monday, Islamic Relief has launched a $24 million global appeal to provide urgent aid to Turkey and Syria.
Aboulgasem told BuzzFeed News of the painful moments he witnessed working on the ground.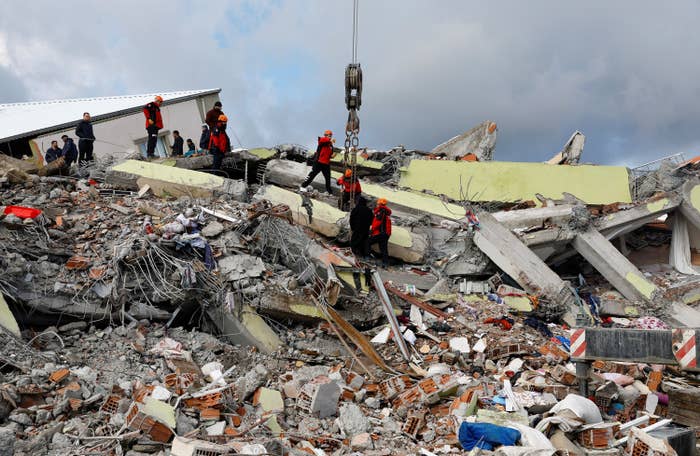 "Every so often you hear screams, and the screams you're hearing [are] people discovering their family members [have] been taken out of the rubble, dead. It's really hard," Aboulgasem said.
Aboulgasem told BuzzFeed News that the area is still experiencing tremors from the original earthquake. Around 70% of the buildings in Nurdaği, a town in the province of Gaziantep, had completely collapsed, he said.
The buildings that remain up are unsafe. Many residents are sleeping in their cars or tents and gathering around fires to keep themselves warm, according to Aboulgasem.
Aboulgasem said he found a man crying in despair hearing his grandchildren under the rubble, more than two days after the earthquake.
"He said, 'I could hear in the rubble my grandchildren calling out to me, asking me to save them. They're 2 meters away from me. I can hear them but I can't get to them,'" Aboulgasem told BuzzFeed News. "There's nothing more painful I've ever sort of felt, in listening to a grandfather talk about the despair of hearing loved ones calling out to them and not being able to do anything to help them."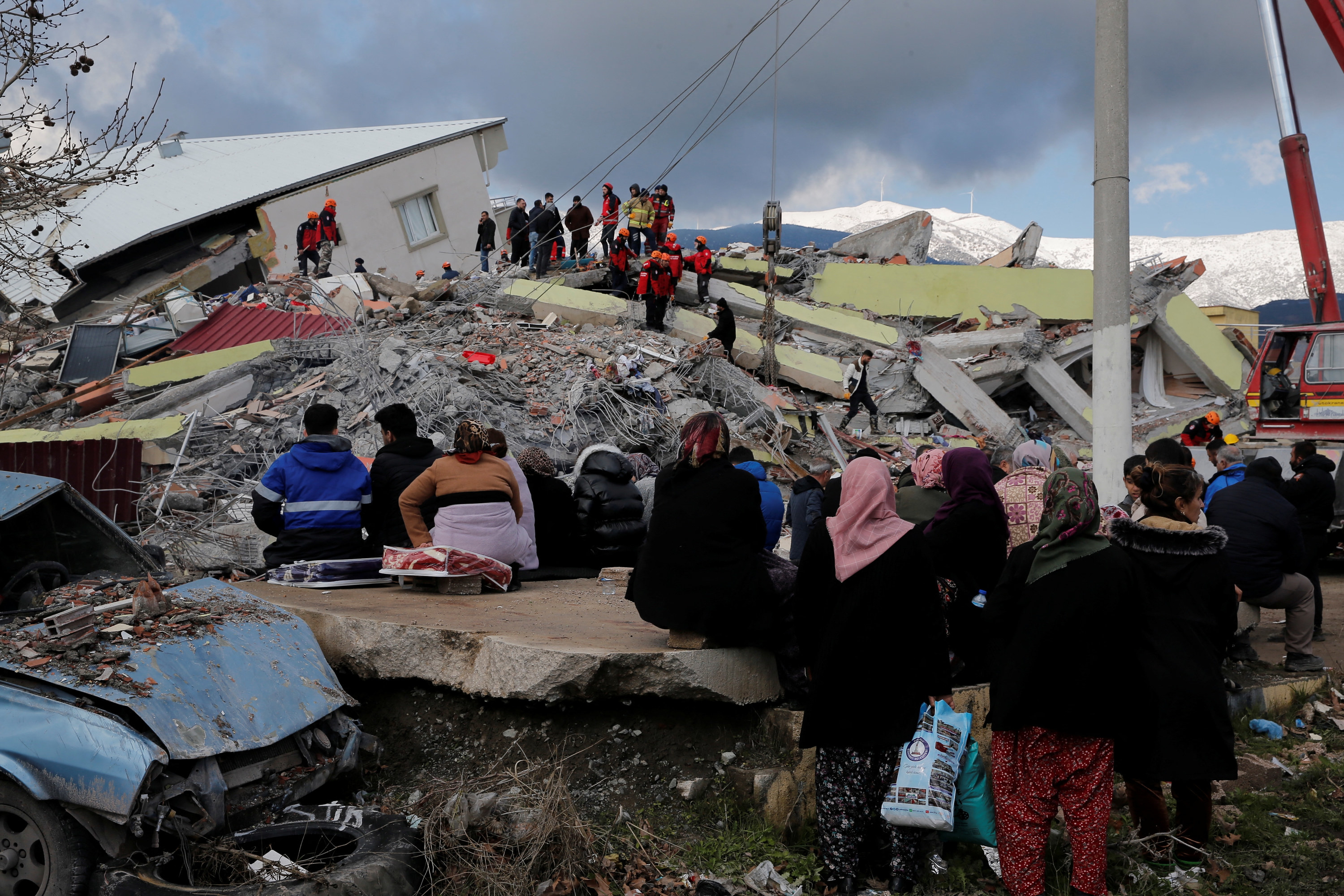 Even when a rescue is successful, happiness can be short-lived. Aboulgasem's team recovered a 20-year-old man from the rubble who was unable to celebrate his own rescue after finding out his father was still trapped.
"So, the rejoic[ing] and happiness of surviving is then taken away very, very quickly by the fact that other family members are still in rubble," Aboulgasem said.
After three days in Gaziantep, Aboulgasem said rescuers have yet to scratch the surface on this disaster, adding that he thinks at least 10,000 more people are still buried beneath the rubble.
"It's going to be like this for a while. And therefore, in a week, two weeks, three weeks, we want people to keep thinking of the people of Turkey and the people of Syria," Aboulgasem said.